A Realtor's Guide to The Best Neighborhoods in San Jose
Best Neighborhoods in San Jose
San Jose is the 10th largest city in the United States, according to U.S. Census Bureau data, and has been one of the fastest-growing big cities in the country since 2010. Despite its size, one of the things San Jose residents appreciate is that it doesn't have to feel like living in a big city.
Not only is the population large, but so is the amount of land within or nearby the city limits. The large area has allowed for distinct neighborhoods that can provide a suburban feel not found in every large city. The market statistic information on San Jose real estate market trends show that those neighborhoods still make up one of the most affordable areas in Silicon Valley.
There's something for everyone, and each area has unique attractions and home price points. Here are six of the best neighborhoods to live in San Jose, in no particular order.
Willow Glen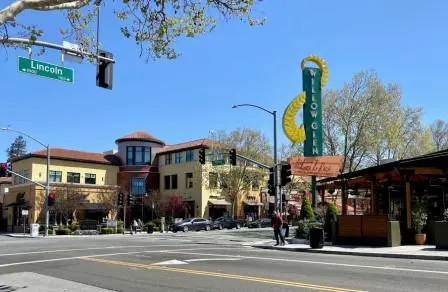 Willow Glen is the closest of the list to downtown San Jose. This community has its own "Main St" bustling hub of restaurants and boutiques along Lincoln Avenue. It also offers close access to major highways. There are, however, tree-lined streets and city parks that offer the flavor of suburbia and lovely street festivals throughout the year.
Because of its location and community atmosphere, Willow Glen is one of the high-demand best neighborhoods in San Jose, and homes can be pricey. Check the Willow Glen homes for sale page and you'll see some four to five bedroom homes with prices northwards of $2.5 million. Homes in Willow Glen come in all shapes and sizes. There are also some smaller, older houses in the area that are much more affordable and quaint, under $1.5 million. You can even find a few two bedroom, one bath single family homes in Willow Glen as well as townhomes and condos.
West San Jose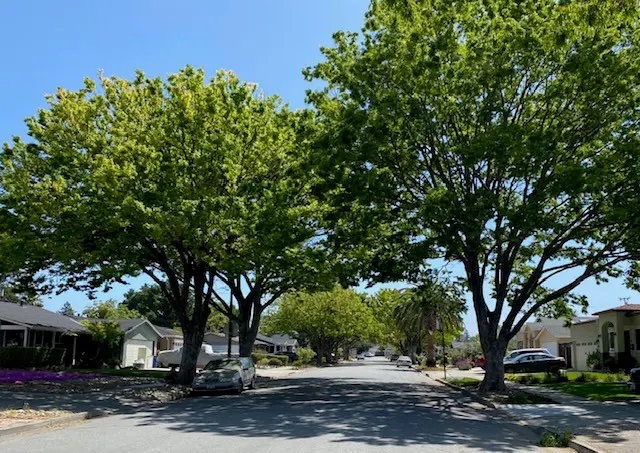 West San Jose is a unique pocket of San Jose formed by the borders of Saratoga CA, Campbell CA and Cupertino CA. West San Jose can be identified by the zip codes 95129 and 95130. This section of San Jose CA is closest to the tech corridor and is very convenient to Apple Inc, Nvidia and many other large tech companies. West San Jose is known for great public schools and tree-lined streets and most shopping is centered at Westgate Mall and the intersection of Prospect Rd, Lawrence Expressway, Saratoga Ave and Campbell Ave.
Homes in 95130 were built in the late 1950s, early 1960s and are generally under 1500 sqft. Some larger ranch style or newly rebuilt homes can be found in 95129 which borders Saratoga & Cupertino. Reach out to Theresa to setup a custom home search for this area.
Cambrian Park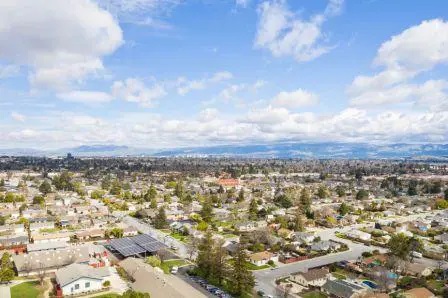 The Cambrian Park area, or simply Cambrian, is a San Jose neighborhood that abuts the south side of Campbell. It's a little further away from downtown San Jose, which can make for more affordable homes. The central Cambrian Park Plaza is currently under review by the city for complete redesign into a mixed use village with large walking promenades and a central park.
Most homes in Cambrian were built in the 1950s and '60s and are on the small side - 1,500 square feet or less on 6,000-square-foot lots. Prices range from around $1 million to over $1.6 million for those close to Houge Park or for newer homes on larger parcels in a re-developing unincorporated area near Union Avenue.
Almaden Valley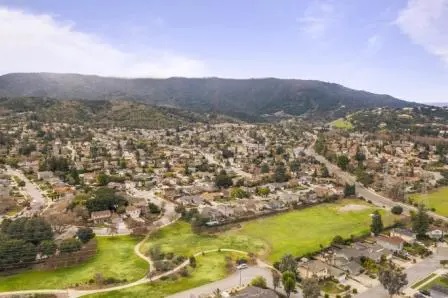 If you're looking for a blend of great schools, large homes, and large lots, Almaden Valley could be for you. Located in the southern San Jose foothills, it's another highly sought-after area and where Theresa chose to live with her family.
Almaden Valley homes for sale consist of 3 bedroom homes 1600sqft or more all the way up to custom 5-6 bedroom homes over 3500sqft. Almaden Valley has a large variety of homes from entry level townhomes to single family homes in the flat northern section, up to custom homes around the private Almaden Valley Country club. Most shopping is just outside the Valley on Blossom Hill Road.
The area is known for its suburban vibe, outdoor activities, and views of the hills. Most residents appreciate the surrounding green oak tree covered foothills not just for the views, but also for the wonderful hiking at Quicksilver County Park. Almaden Lake and many other large city parks are located throughout Almaden Valley. Tech-employed families who can afford the area continue to flock here. Watch a driving tour with me through different developments and areas of diverse Almaden Valley.
Blossom Valley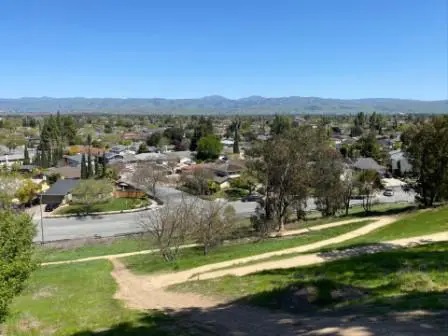 Blossom Valley is the farthest from downtown San Jose, south of Almaden Valley, which helps make it the most affordable neighborhood on the list. In this area you still get the benefits and views of the foothills and plenty of parks and trails.
It's not known for its schools, but the range of smaller houses (predominantly 1,000 to 1,800 square feet) makes it a desirable place for starter-type homes in a nice area. The price range for homes for sale is mostly between $900,000 to $1.4 million plus.
Blossom Valley's largest shopping center is Westfield Oakridge Mall followed by the shopping corner at Cottle Road and Great Oaks Parkway. Get a feel for this area by visiting the Blossom Valley detail page.
Campbell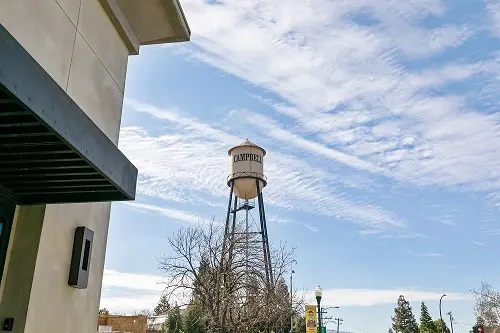 Even though not part of San Jose, Campbell is also a close-to-San-Jose best neighborhood! Campbell is a city that's surrounded on three sides by the city of San Jose and has a busy little downtown of its own, with plenty of entertainment and restaurants. It's located between highways 280 and 85 (off of Highway 17), which means it's convenient for commuters. The Pruneyard shopping center near downtown also has many restaurants, boutique shops and shopping attractions. Downtown Campbell is marked from afar by the infamous water tower. The city parks in Campbell are some of the most beautifully kept parks in the area and should top your list of places to visit.
Campbell is also a desirable place to live because of great schools and large lots. Home prices reflect that desirability, ranging from about $1.2 million to over $2 million.