3 Questions to Ask When Choosing a Real Estate Agent in San Jose
Posted by Theresa Wellman on Thursday, July 9, 2020 at 3:19 PM
By Theresa Wellman / July 9, 2020
Comment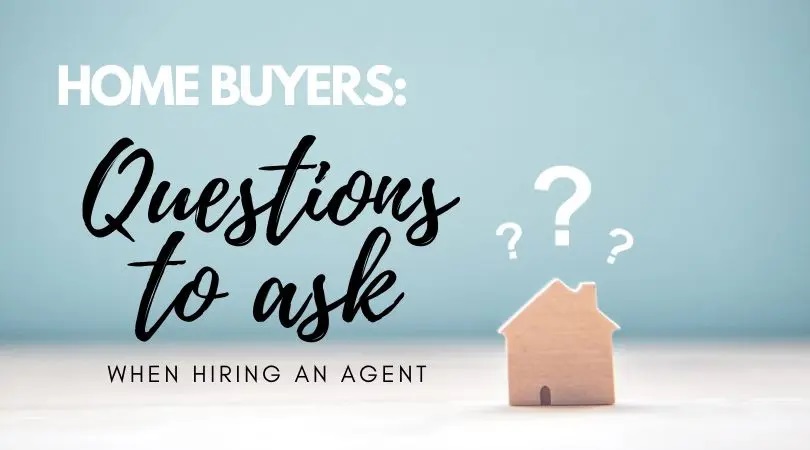 When home buyers first start searching for a home, a real estate agent probably isn't the first thing they think of. Over 90 percent of buyers begin the process online, browsing listings and getting an idea of what's out there.
But if you're going to buy a home, you'll likely contact a real estate agent eventually. At some point, the knowledge and expertise of an agent will be helpful or even critical.
As important as the role of a buyer's agent is, maybe especially in an area such as the tricky San Jose real estate market, some people don't give much thought to picking an agent. But hiring the right agent can be the difference between having a great home buying experience and a not-so-good one. Here are three questions to ask when choosing a real estate agent.
How many transactions have you completed in the last year?
One of the key factors of hiring the right agent is the level of experience they have. And a good way to gauge their experience is the number of transactions they close over a period of time.
Your work buddy who does real estate on the side is less likely to know the market as well as a full-time agent. A full-time agent who sells a lot of homes is also more likely to be responsive to your needs and work hard to meet them. It's nearly impossible to close a lot of sales without showing hustle and responsiveness.
Now, a San Jose real estate agent might not close as many transactions as an agent in an area where homes are more affordable and sales volume is higher. San Jose's inventory of homes for sale is near historic lows, and prices continue to increase. So when asking an agent about how many transactions they've completed, it's important to compare numbers to other agents who work in the same areas.
What's your process?
When you're buying a home, you're likely making the largest purchase of your life. It's a huge commitment, and you should be comfortable with the process of making it.
A good agent will ask you questions as well as answer any you might have. Listening to buyers and having a good understanding of their wants and needs is crucial to having happy home buyers. Helping you with what you may not know is imperative, but telling you what you already do know is a waste of time.
If you're interviewing an agent, ask about how they narrow down a home search based on your requirements. Ask about how quickly you can look at newly listed homes and how you might navigate a market like San Jose, where homes tend to sell quickly. The right agent should be able to easily explain a process and a pace that you'll be comfortable with.
Where are you an expert?
You hire a buyer's agent for their expertise and advice, and there's no substitute for being an expert in certain neighborhoods. Detailed market research they provide, plus an insider's view of the homes and surrounding environments are as valuable as anything agents do.
In San Jose, where homes are expensive and in-demand, a San Jose real estate agent who knows specific locales can be invaluable just in negotiations alone. And the only way to know what sales price represents a good value is to know the ins and outs of the area.
In what remains a soft seller's market in San Jose, the last thing you want is using an agent who doesn't know the neighborhood you're interested in.
Theresa Wellman is an experienced Realtor who knows the local market well and has many high reviews from clients she's worked with buying and selling homes. Check out the informational videos she has provided on her YouTube channel as well as her free reports for home buyers.
Bonus
Download my Interview Questions for Hiring Listing Agent for FREE!