Buying a Home in San Jose: 4 Negotiation Tips
Posted by Theresa Wellman on Tuesday, June 8, 2021 at 8:28 AM
By Theresa Wellman / June 8, 2021
Comment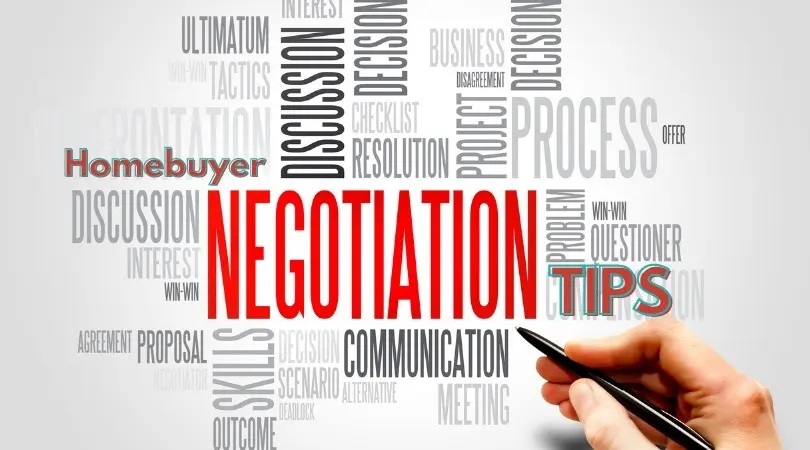 Buying a home is probably the biggest financial commitment people make in their lives. Even when mortgage interest rates are low, rising home prices can help make a house payment the largest chunk of your monthly budget.
In a competitive real estate market like in San Jose where most homes for sale are receiving multiple offers way above the asking price, it's important to make your offer as attractive as possible. In some cases, it's not always about offering the highest price. Here are some homebuyer negotiation tips to consider.
Research reports and disclosures
Most real estate agents post reports online so that buyers can easily access the documents needed to research a home. Important reports include home inspection and natural hazard disclosure reports, which buyers should go over and discuss with their agents. A real estate agent in San Jose should be able to show a buyer information about where a home is located, including whether it's in a flood zone, potential flood zone, or earthquake zone.
Further information might come from a seller's disclosures. Things you might have missed when looking at the home could be items of which the seller is aware and must disclose to buyers. Knowing as much information as possible about the home's location and the condition is a vital first step in negotiating.
Ask the seller questions
Especially in competitive markets, it's often helpful for a buyer's agent to question the seller or listing agent about what they're looking for in an offer. When it comes to Willow Glen, Almaden Valley, or Blossom Valley, San Jose real estate - where homes sell very quickly - an offer might be accepted because it provides more time for the sellers to move out or allows them to leave certain belongings behind they may not want.
Learning ahead of time what provisions or concessions sellers are looking for can help you craft an offer that's attractive to the seller.
Figure out your finances
Making an offer on a home requires knowing exactly what you can afford. If you're buying a home with a mortgage, your lender will tell you what size house payment you qualify for, but you must determine how much you can truly fit in your monthly budget.
You should also consider the cost of any repairs that are needed. Do you have the money to pay for them, or should you ask the sellers to make repairs before you close escrow? Remember, the goal is to get an offer accepted, so the fewer demands you make of the seller, the better. A real estate agent in San Jose should be able to tell you what is and what isn't acceptable to ask for in local markets when it comes to repairs.
It's important, too, to know exactly how much of a down payment you can afford. If you have enough cash to bring to the table, you might be able to waive an appraisal contingency. Fewer contingencies in the contract, which mostly protect the buyer, usually make an offer more appealing to the seller.
Finalize terms and write the best offer
In super-competitive markets, it makes no sense to attempt a "low-ball" offer. And experienced local agents will tell you that it's a good idea to make your best offer first. So, if you've done your research, have gotten a feel for what the seller wants, and have a good handle on your finances, it's just a matter of finalizing your terms and writing an offer.
Your agent should provide a comparative market analysis that arrives at a fair price for the home and walk you through any other concessions you might consider to make your offer more appealing.
Theresa Wellman is a local real estate agent who has knowledge and experience working with buyers and sellers in the Willow Glen, Almaden Valley, and Blossom Valley markets and has earned high ratings from clients she's worked with. If you're thinking about buying a home check out the free homebuyer reports and videos on her site.