4 Open House Strategies that Work
Posted by Theresa Wellman on Tuesday, August 10, 2021 at 7:47 AM
By Theresa Wellman / August 10, 2021
Comment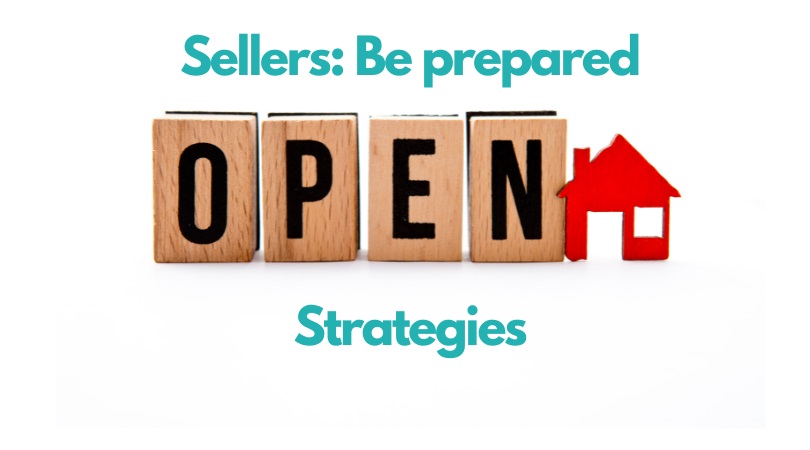 Before the internet began allowing anyone to see any home for sale, open houses were all the rage. These days, only about 50 percent of real estate agents consider an open house as important as a scheduled showing. But a well-done open house can still be a valuable selling tool.
Open houses are especially well-suited for "hot" real estate markets. In the competitive San Jose real estate market, for example, an open house could bring more traffic and multiple purchase offers. In areas of particularly high demand, a well-attended open house usually helps sell a house quickly and for top dollar, as buyers tend to compete against each other.
If you decide to list your home for sale with an agent who recommends one, here are four open house strategies that work.
Think About Timing
The No. 1 goal for hosting an open house should be to attract as many prospective buyers as possible. Your open house should be scheduled with that goal in mind.
Weekends are better than weekdays because people have more free time, and which weekend day might depend on your area. If open houses tend to be on Sunday, you might consider the same, too, as that will be when the most buyers are available.
As for the time of day, you'll want to think about traffic in your area. You don't want buyers to fight traffic and delays on the way to your home. Typically, it's best to schedule an open house to start earlier in the day and extend through most of the afternoon. An experienced real estate agent would know the times that work best to get the most prospective buyers.
Improvements with a Purpose
The overwhelming majority of home sellers do some type of improvement before putting their homes on the market. Needed repairs should take priority over other projects, but if you're looking to update or upgrade parts of your home, it's important to consider the competition.
If most homes in your area have features that yours lacks, you might consider those so that your home measures up. If you're selling a home in the Willow Glen neighborhood of San Jose, a Willow Glen real estate agent will be able to tell you what buyers expect in a home for sale there. Listen to expert advice rather than wasting money by guessing what improvements might help your cause.
Prep Your Home
No matter what improvements you decide on, there are three basic steps to preparing a home for an open house: deep cleaning, de-cluttering, and neutralizing.
A deep clean is absolutely necessary because unclean homes turn off buyers immediately. Removing clutter and neutralizing the home - painting over bright colors and undoing any highly personalized décor choices - help buyers visualize themselves living in the home with their own touches.
That said, a completely empty home is sometimes more difficult to sell. If you've already moved, you should use the services of a home stager to give buyers a sense of what it looks like to live in the home. Home staging can also help clearly define the purpose of each space in your home.
Make it Marketable
Even in the hot San Jose real estate market, it's important to draw as much attention as possible to your open house ahead of time. A real estate agent who is adept at marketing will use professional photos and video to market your home online and will use signs on nearby street corners to direct visitors to your home. But there are things you can do to improve your home's marketability.
Curb appeal is one thing that attracts buyers who view any marketing materials. Sprucing up your home's exterior can generate more buyer traffic. On the inside of the home, bringing in as much natural light as possible can help make marketing photos and videos more appealing.
Theresa Wellman is a San Jose real estate agent who provides a custom marketing plan for home sellers and also offers free home seller reports. She has sold many homes in the Almaden Valley and Willow Glen areas of San Jose and has many outstanding client reviews. Theresa provides expert guidance for sellers through the entire home selling process.