5 Mistakes to Avoid When Buying a Home in San Jose
Posted by Theresa Wellman on Tuesday, November 9, 2021 at 6:55 AM
By Theresa Wellman / November 9, 2021
Comment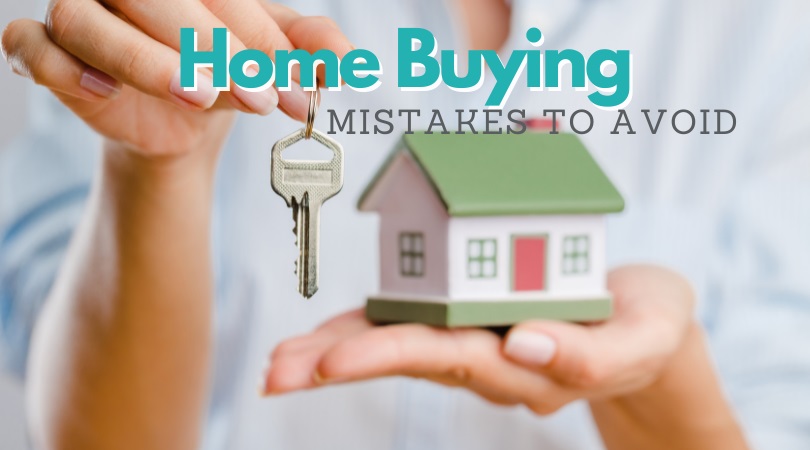 Buying a home, whether it's your first or even fifth, is a big step. In today's world, where many real estate markets give home sellers an advantage, the next home you buy is probably going to be the biggest financial commitment in your life to date.
The last thing you want to do, then, is flounder through the purchase process. Yet, homebuyers do it every day. Any misstep has the potential to cost you thousands of dollars as well as peace of mind. Here are five homebuyer mistakes and how to avoid them.
Mistake No. 1: Not getting a buyer's agent on your team
The overwhelming majority of home sellers use a real estate agent to sell their homes. The agent who lists a home for sale has a fiduciary responsibility to the seller, which means just about every seller has someone working on their behalf with their best interests in mind.
Using a buyer's agent means that someone is working on your behalf, too, and typically costs the homebuyer nothing. Their commission is paid from the sales proceeds, just as the listing agent's is. Yet, the buyer receives the benefit of a knowledgeable professional who can guide them through the entire home buying process.
And most buyer's agents have expertise in specific locales. If you were looking for a home in, say, the Blossom Valley neighborhood of San Jose, work with a Blossom Valley San Jose real estate agent who knows the lay of the land could be an invaluable asset to have on your team.
Mistake No. 2: Not setting a non-negotiable list
Buying a home can involve a series of compromises. Maybe you'd love a four-bedroom home but would settle for three. Maybe you have kids, and the quality of the local school district could be a deal-breaker, no matter what other needs a home will meet.
It's important to set parameters regarding what you're willing to compromise on and what are "must-haves." Arming yourself with a firm list of non-negotiable factors is bound to save a lot of time and allow you to land in the home that best suits your needs.
Mistake No. 3: Not getting pre-approval before home shopping
Financing snafus are the most common obstacles to closing a home sale. Getting a full pre-approval - all documents submitted, all your ducks in a row - before starting the shopping process will not only help keep your stress levels down, but it will also let sellers know that you're a serious, qualified buyer who's done their due diligence.
Also, if you look at home prices in the competitive Blossom Valley San Jose real estate market, getting pre-approval and knowing what you can afford is a must if your goal is to submit your best offer on a home you want.
Mistake No. 4: Not setting a realistic home search budget
Currently in the San Jose market, homes are selling about 8 percent over the asking price. When you get pre-approved, you know the purchase price for which you'll qualify, but when formulating your budget, you probably should include that knowledge.
For example, if your lender says you can qualify for a $1 million-dollar home, but you know that homes are selling above asking price, perhaps you should limit your scope to homes priced more in the $925,000 range.
Mistake No. 5: Not studying the house upfront
Buying a home is a huge investment, and you will want to make a wise investment. That entails knowing everything there is to know about the home.
What future work will it need? What areas of concern can you address with further inspection, such as a pest inspection or foundation assessment? When you're buying a home, it's imperative to know exactly what you're getting into, both now and in the foreseeable future.
Theresa Wellman is a knowledgeable and experienced real estate agent in San Jose, CA, who's worked with many clients and provides expert guidance to both buyers and sellers. If you're looking at buying a home in San Jose or Campbell, check the free reports for home buyers page.