5 Important Things to Know about Paying Cash for a home
Posted by Theresa Wellman on Monday, September 13, 2021 at 7:16 AM
By Theresa Wellman / September 13, 2021
Comment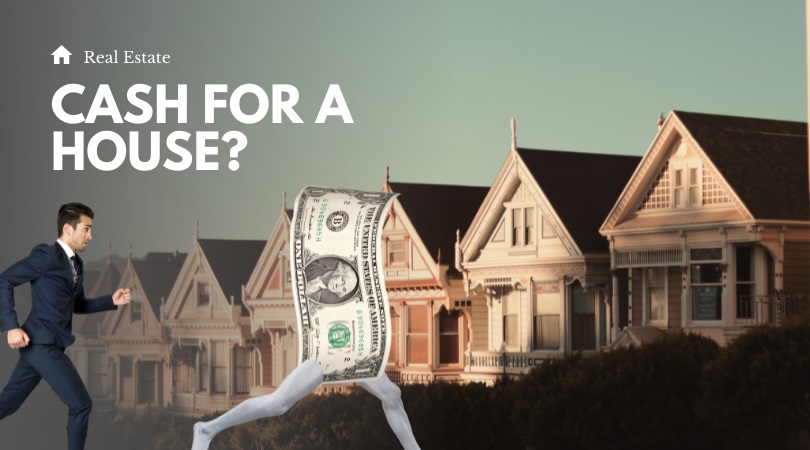 Not everyone can afford it, but by mid-summer all-cash purchases accounted for 30 percent of all home sales in the United States in 2021. That's the highest share of sales since 2014 when prices were still emerging from the doldrums of the foreclosure crisis.
Home prices have surged ever since, which, along with rock-bottom interest rates, might make that 30-percent figure surprising. There are pros and cons that come with buying a home for cash, and it's not a one-size-fits-all proposition. Here are five important things to know about paying cash for a home.
1. Cash is King in Bidding Wars
If you're looking for a home in a market where competition is fierce among buyers and multiple-offer scenarios are common, you might find yourself in a bidding war for a home.
An area such as Almaden Valley in San Jose is a good example. Almaden Valley homes for sale are snatched up in a matter of days after hitting the market and almost always receive multiple bids. In multiple-bid situations, cash offers are appealing to buyers because they eliminate the risk of a buyer's financing falling through and can also reduce delays in the closing process.
2. You can Skip Some Contingencies
Another tool for making a purchase offer attractive to sellers is reducing the number of contingencies in the contract. Contingency clauses are meant to protect the buyer and lender and allow buyers to back out of deals if they're not met.
With a cash offer, a financing contingency is eliminated. But without a lender involved, you might also be willing to skip an appraisal contingency, which means the sale can go through even if an appraisal comes in low. That's appealing to sellers.
3. Paying Cash Saves Money
On average, the cash buyer of a home pays about 12 percent less than a buyer who finances the purchase. In a super-desirable area like Almaden Valley, that can amount to a lot of money.
Almaden Valley homes listed for sale go for a median price of over $2 million. At that sales price, a 12-percent discount for an all-cash purchase would amount to $240,000. And that's just your upfront savings.
If you put 20 percent down and financed $1.6 million at 3 percent, you'd pay almost $828,000 in interest over the length of a 30-year loan. Cash buyers pay zero interest.
4. Weigh the Opportunity Costs
With interest rates so low, it might not make perfect financial sense to pay cash for a home simply to avoid interest payments. If you could invest that money at a rate of return greater than the interest rate you'd pay, you'd be ahead financially.
That $1.6 million compounded at just 5 percent annually would be worth about $6.9 million in 30 years, considerably more than the $828,000 you'd save by avoiding mortgage interest over the same period of time.
5. You Risk Being "House Poor"
While it's tempting to go through life without having a house payment, using your entire savings to accomplish it comes with some risk. You could wind up "house poor," a situation in which all your money is tied up in your home and is not liquid.
Would you retain an emergency savings account, so that you could cover an unexpected major expense that comes up? Would you have savings left over to do any improvement projects you might want in your new home? Would you have to drain your retirement savings to pay cash for the home? These are all important scenarios to consider.
Theresa Wellman is a San Jose real estate agent who has knowledge and experience working with buyers and sellers in the Almaden Valley, Willow Glen, and Blossom Valley areas of San Jose. She has many high reviews from clients she's worked with. If you're thinking about buying a home, check out the free homebuyer reports and videos on her site.