5 Problems Home Sellers Might Face
Posted by Theresa Wellman on Wednesday, February 5, 2020 at 6:04 PM
By Theresa Wellman / February 5, 2020
Comment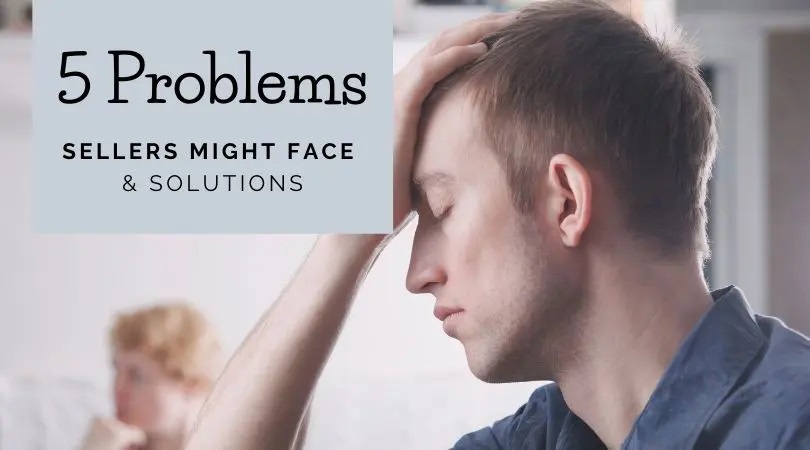 When it comes time to sell a home, there are lots of things to do. It can sometimes be overwhelming. You want to sell quickly and for top dollar.
The two main factors that influence how much a home on the market sells for, and how fast, are the condition of the home and the price at which it's listed. If it's priced correctly and in good shape, it should sell quickly, especially where demand is high.
When it comes to Almaden Valley homes for sale, demand is high, even though market prices in recent months seem to be stabilizing. When you're selling a desirable area, such as Almaden Valley, the temptation might be to "list it and forget it." But even in the hottest areas, there are five problems a home seller might face.
Wrong listing price
Your neighbor's house sold for whatever price, how many months ago? Real estate is a what-have-you-done-for-me-lately game, so what your next-door neighbor was paid for their home might not be a barometer for what you will be paid for yours.
You need an agent who will tell you, honestly, what your home is worth on the open market TODAY. Pricing your home incorrectly from the start will cost you both time and money, so having an agent who's on top of the latest San Jose real estate market trends is well worth the cost.
Put a home up for sale at a fair market price to start, and you rarely go wrong.
Your listing agent doesn't market the home effectively
Plenty of nice homes, owned by nice people, go unsold because the person to whom the sellers have entrusted selling the home is not a good marketer.
You're going to get the best offer on a home when it's been exposed to a large pool of buyers. If whom you've chosen to list your home isn't a great marketer, your home gets less exposure and, therefore, a smaller pool of potential buyers. Want to know what a great marketing plan looks like, visit the custom marketing plan page.
Your agent isn't the expert
It's unfortunate, but it happens. You might sign a listing agreement with an agent who doesn't have much experience selling a certain kind of property or in a certain area. For example, when it comes to listing Almaden Valley homes for sale, agents should have experience and market knowledge of selling homes in Almaden Valley. All real estate is local. Find an agent who is local and knows that market well. It makes a difference.
Your home isn't in top-of-the-market shape
You don't have to own a palace in order to sell a home. However, the condition of a home is a major factor in the price a buyer will pay.
For many, this simply means making sure everything works - HVAC, plumbing, appliances - and the rest is acceptable for the times in which we live. If you want to get paid 2020 real estate prices, have a 2020 kitchen. If you have a 1990 kitchen, expect to be paid accordingly.
A good agent will tell you how to move toward top-of-the-market condition with key improvements to increase your home's value.
You have a lot of competition
In some markets, such as the high-demand San Jose area, there will be other property owners selling at the same time as you are. This might feel uncomfortable, as most people seem to shrink in the face of competition.
But it's actually a good thing for sellers. A competitive market usually means higher demand and higher prices for everyone. A high tide lifts all boats, they say.
Still, in a competitive selling environment, finding ways to set your property off from the rest of the market can be effective. You want your property to have all the requisites that meet the market-value benchmarks, but anything that sets it above comparable properties is a bonus. Every seller of a property is competing for roughly the same pool of buyers. Setting yourself from the competition can go a long way.
Theresa Wellman is a real estate professional with extensive knowledge of the real estate markets in Almaden Valley, Willow Glen, Blossom Hill and other near-by neighborhoods in San Jose. For more information watch the seller specific videos to understand the most common questions sellers typically ask.
DOWNLOAD my Home Seller's Guide . It's 100% FREE!