7 Things You Need to Do Before Buying a House
Posted by Theresa Wellman on Tuesday, December 8, 2020 at 10:23 AM
By Theresa Wellman / December 8, 2020
Comment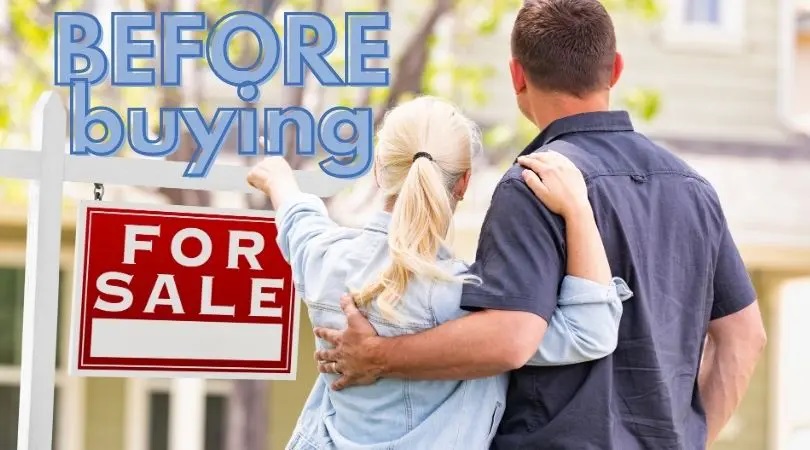 Nobody wakes up one day and decides to buy a house. It's a process, and there are a number of steps that should be followed. The home buying process requires few important steps very early on. Here are seven things you need to do before buying a house.
Research the market
Before embarking on your home search, it helps to understand the local market. Knowing, for example, whether it's a buyer's or seller's market helps you know how much competition you'll face from other buyers.
San Jose real estate market trends indicate the area is still a strong seller's market, which means there's a lot of buyer competition. The inventory of homes for sale is low, prices are continuing to rise, and houses sell quickly.
Get your finances and credit in order
Having a good grasp of your household finances helps you establish a budget and can help you qualify for a mortgage. It's also important to save for a down payment, and in a competitive market, the more cash you have, the better.
It's also a good idea to get a copy of your credit report, too. Inspect it, and identify any errors or outdated derogatory entries. Resolving any issues can boost your score, which can improve your chances of qualifying for a home loan and possibly get a lower mortgage interest rate.
Determine where you'll live
Living exactly where you'd like isn't always feasible. The locale you love might mean too long a commute to work, or too far a distance from family members.
In San Jose, where the median home sales price is around $1.3 million, some areas simply might not be affordable. If that's the case, you might consider other areas in San Jose where the prices are lower. Check the site page "Blossom Valley San Jose real estate", where the median sale price is less and the schools and local amenities are decent.
Find the right real estate agent to work with
Especially in a fast-moving market, having a real estate agent who knows the ropes is invaluable. An agent with local knowledge and experience will help you find the right home, negotiate the right price, and walk you step-by-step through the entire process.
Get pre-approved
It's nearly impossible to have a purchase offer seriously considered if you don't have pre-approval for a mortgage. Most buyers will be pre-approved, so any buyer not armed with a pre-approval will be less attractive to sellers.
"Pre-approved" is different from "pre-qualified." It involves a lender determining exactly what purchase price and monthly payment you can afford, and it lets sellers know you are less likely to run into financing surprises before the closing date.
Settle on your needs and wants
There are things every home buyer needs in a home, such as a certain number of bedrooms, covered parking, or outdoor space for kids or pets. There are also things they want but might not need, such as hardwood flooring, vaulted ceilings, or marble counter tops. It's vital to understand the difference and to establish what you must have and what you could do without.
Understand the offer you might make
If you look at the Blossom Valley real estate trends in San Jose, you will understand how competitive the local market it is for buyers. You will often find yourself in a multiple-offer situation when you bid on a home.
You'll need to understand how you can make your offer more attractive. This may mean being flexible on the closing timeline, offering the seller other concessions, and maybe thinking about waiving contingencies.
Buying a home can be an exciting process. It's also an easier process when you prepare for it well ahead of time.
Theresa Wellman is a knowledgeable and experienced San Jose real estate agent who has sold homes in the Blossom Valley area and other areas of San Jose, CA. She has many exceptional Google reviews from clients she's worked with. Check out the free home buyer reports and videos she has on her site.
Download Home Buyer's Steps & Tips for FREE!