Almaden Valley's Best Secret
Posted by Theresa Wellman on Thursday, September 23, 2021 at 7:11 AM
By Theresa Wellman / September 23, 2021
Comment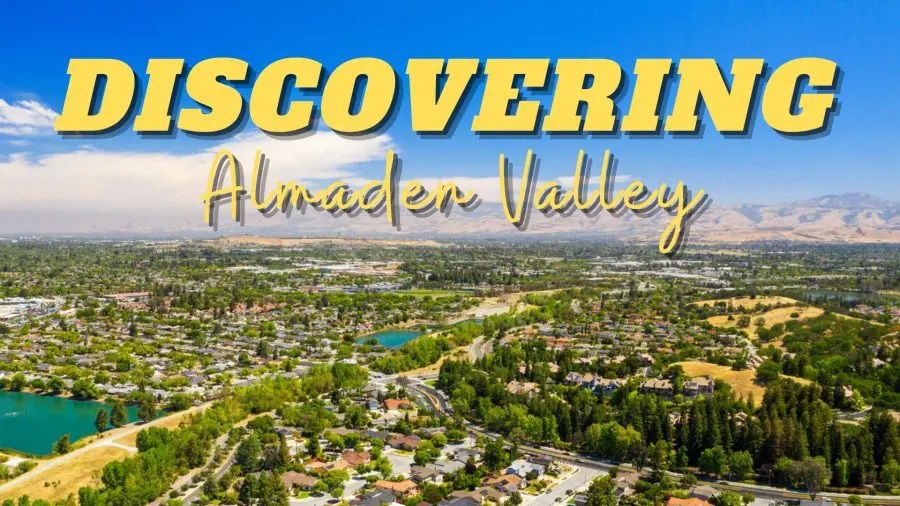 Are you wondering a little bit more about Almaden Valley? Perhaps you're looking for some tips about it that many people rarely know about (including the residents!). Theresa Wellman with Homeowner Experience lives in Almaden Valley. With her 18+ years of experience in the real estate industry, get ready to unlock the seven secrets of living in Almaden Valley.
Secret #1: Hiking and Open Spaces
You can find Guadalupe Oak Grove Park, Calero County Park, Almaden Quicksilver County Park, and the Sierra Azul where Mount Umunhum is located where you can enjoy both road biking and mountain biking around these areas (minutes away from any home within Almaden Valley).
Secret #2: Neighborhood Parks and Playgrounds
As one of the best neighborhoods to live in San Jose, Almaden Valley will absolutely surprise you with its beautiful nature.
Here you'll find Almaden Valley Park, Almaden Winery Park, Guadalupe Oak Grove Park, TJ Martin Park, Jeffrey Fontana Park, Almaden Meadows Park, Parma Park, Greystone Park, Glenview Park, Cathedral Park, Almaden Quicksilver Park, and the Sierra Azul where Mount Umunhum is located.
If you'd love to see how beautiful these Almaden Parks are, watch the full video of Almaden Valley Neighborhood | Park and Playgrounds around Almaden Valley on YouTube.
Secret #3: Cabana Clubs and Swim Teams
Who wouldn't agree that swimming is considered as a huge community event? It brings a lot of fun to the Almaden Valley neighborhoods!
Secret #4: Bigger Lots and Amazing Backyards
The standard lot in Almaden Valley is much bigger than most of San Jose starting around 8,000 square feet, but there are many over that. In the first six months of 2021, 66 homes with lots over 10,000 square feet sold, and that's out of 228 homes in the same time frame that year, which has meaning 28% of the home sold in the first half of 2021.
Secret #5: 3 Premier Tennis Clubs
Almaden Valley offers you the opportunity to learn tennis and many promising players have come up through the ranks under the tutorship of experienced trainers. Isn't that exciting?
Secret #6: 3 Premier Golf Courses
Here you'll find Boulder Ridge Golf Club, Almaden Golf and Country Club, and Cinnabar Hills. Watch the full video on YouTube to see the actual golf clubs!
Secret #7: Access to the Country Back Roads and Wineries
Take a Sunday drive, enjoy horse property, horse lessons, or a lovely afternoon of wine tasting on the Santa Clara valley wine trails.
Here's something valuable for you. Download San Jose Relocation Guide for FREE.