Avoid These Big Mistakes When Selling a Home in San Jose
Posted by Theresa Wellman on Tuesday, May 12, 2020 at 4:48 PM
By Theresa Wellman / May 12, 2020
Comment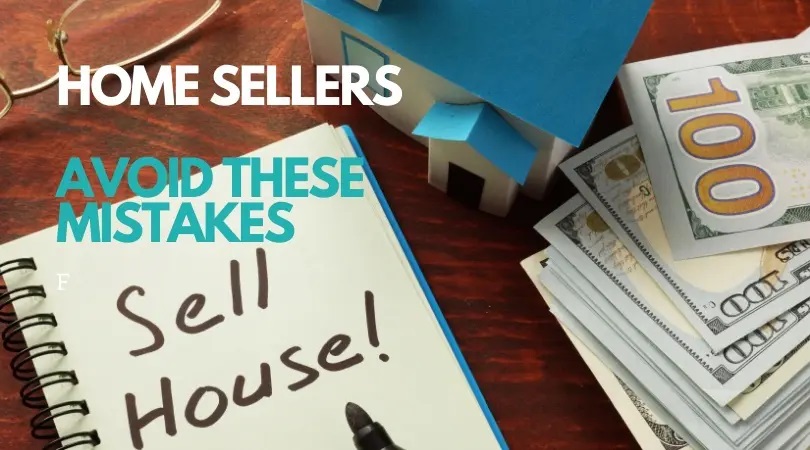 The decision to put your home up for sale is a big one. And once you've decided to sell, you're only at the tip of the iceberg in the process.
You'll need to look around and hire a real estate agent. You'll have to get your home in physical shape to sell, keep it neat and clean inside and out, and keep close watch of the market - all the while preparing to move to a new home yourself.
Selling your home can be a stressful process. But you can reduce some of that stress by avoiding some of the biggest mistakes sellers make when listing a home for sale. Here's how to avoid those listing mistakes.
Hire the right listing agent
Especially in the pricey San Jose real estate market, your home is likely the most expensive single asset you own. That probably means you don't want to try selling it yourself, and you don't want to leave something that valuable in the hands of just any listing agent.
There can be major differences in the level of service among various agents, even though most of them are basically in the same price range. It takes some research to find an agent that provides the level of service that fits your expectations.
Start with researching the market itself. Browse online listings and pay attention to how agents are presenting and marketing homes. Are they staged? Do all agents use professional photographs? Are there ways for potential buyers to virtually tour the home? What the rest of the market looks like will give you clues about how an agent might successfully market your home.
Once you have a good picture of the market, it's time to build a list of potential agents. Come up with a list of questions so that you'll learn their ideas for marketing your home, get data on how many sales the agent does, the average time on the market for homes they list, and more.
Home sellers' top two concerns are selling a home for top dollar and selling it as quickly as possible. Picking the wrong agent is a sure way to accomplish neither.
Price it correctly from the start
The two things that determine how quickly a home sells are price and condition. If a pristine home isn't selling quickly, it's almost certainly priced too high.
A top agent will give you the best advice about your home's asking price, and it's important to price it correctly from the get-go. If you don't, you'll be forced to do price drops down the road, and price drops on homes that have been on the market for a while can send the message to buyers that something is wrong with the property. It can become a long, downward cycle if multiple price drops are needed.
Don't make assumptions
Many home sellers want to "time the market," so they either wait to sell their home or jump too eagerly into listing it for sale. Sometimes, this happens because they are making assumptions about the market. This is a mistake.
Instead, sellers should let data drive their decisions and actions. Data shows, for example, that even during a global pandemic and social distancing, the San Jose real estate market didn't suffer price drops and remained - by just about every metric - a sellers' market. In March, which included a stay-at-home order midway through, the average sales price in Santa Clara County was still 105.8 percent of asking price.
Assuming you can't sell a home or that any particular time is better or worse can be costly.
Theresa Wellman is a San Jose real estate agent who provides exceptional services and has extensive knowledge of neighborhoods in San Jose. She provides free real estate market reports and helps clients make informed decisions. If you are thinking about a move check out the seller resources page for more detailed information or download the Home Seller's Guide.