San Jose Neighborhood Guide to Help You Discover the Best Places to Live
Posted by Theresa Wellman on Tuesday, February 9, 2021 at 9:53 AM
By Theresa Wellman / February 9, 2021
Comment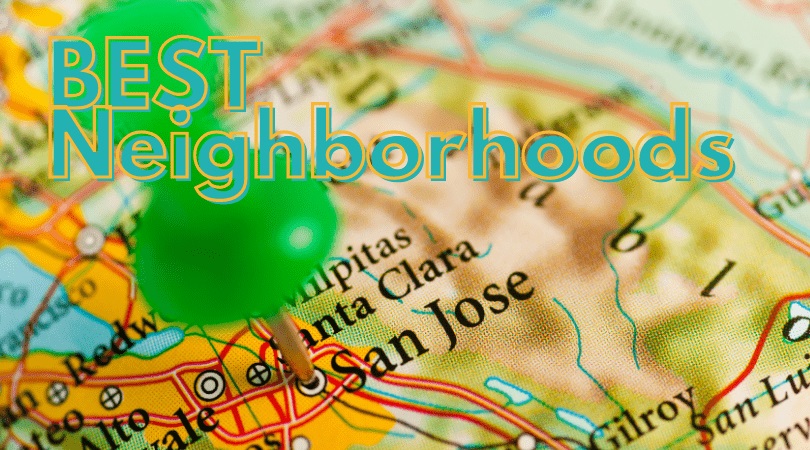 San Jose is the 10th largest city in the United States, according to U.S. Census Bureau data, and has been one of the fastest-growing big cities in the country since 2010. Despite its size, one of the things San Jose residents appreciate is that it doesn't have to feel like living in a big city.
Not only is the population large, but so is the amount of land within or nearby the city limits. The large area has allowed for distinct neighborhoods that can provide a suburban feel not found in every large city. The information on San Jose real estate market trends show that those neighborhoods still make up one of the most affordable areas in Silicon Valley.
There's something for everyone, and each area has unique attractions and home price points. Here are five of the best neighborhoods to live in San Jose, in no particular order.
Willow Glen
Willow Glen is the closest to downtown of the neighborhoods on this list and has a bustling hub of restaurants and boutiques along Lincoln Avenue. It also offers close access to major highways. There are, however, tree-lined streets and city parks that offer the flavor of suburbia.
Because of its location and community feel, Willow Glen is one of the high-demand neighborhoods of San Jose, and homes can be pricey. Check the Willow Glen real estate listings, and you'll see some prices northwards of $2.5 million. There are also some older, smaller houses in Willow Glen that are much more affordable.
Campbell
Campbell is a city that's surrounded on three sides by the city of San Jose and has a busy little downtown of its own, with plenty of entertainment and restaurants. It's located between highways 280 and 85, which means it's convenient for commuters. The Pruneyard shopping center near downtown also has many restaurants, boutique shops and shopping attractions.
Campbell is also a desirable place to live because of great schools and large lots. Home prices reflect that desirability, ranging from about $1.2 million to over $2 million.
Cambrian Park
The Cambrian Park area, or simply Cambrian, is a San Jose neighborhood that abuts the south side of Campbell. It's a little further away from downtown San Jose, which can make for more affordable homes.
Most homes in Cambrian were built in the 1950s and '60s and are on the small side - 1,500 square feet or less on 6,000-square-foot lots. Prices range from around $1 million to over $1.6 million for those close to Houge Park or for newer homes on larger parcels in a developing unincorporated area.
Almaden Valley
If you're looking for a blend of great schools, large homes, and large lots, Almaden Valley could be for you. Located in the southern San Jose foothills, it's another highly sought-after area.
Almaden Valley homes for sale lasted an average of eight days on the market in December 2020 and sold for an average of 4 percent above their asking price. The median sales price was $1.66 million, and Almaden Valley homes for sale regularly can be found with asking prices above $2.5 million.
The area is known for its suburban vibe, outdoor activities, and views of the hills, and tech-employed families who can afford it continue to flock to the area.
Blossom Valley
Blossom Valley is the farthest from downtown San Jose, south of Almaden Valley, which helps make it the most affordable neighborhood on the list. In this area you still get the foothills and plenty of parks and trails.
It's not known for its schools, but the range of smaller houses (predominantly 1,000 to 1,800 square feet) makes it a desirable place for starter-type homes in a nice area. The price range for homes for sale is mostly between $800,000 to $1.4 million.
Theresa Wellman is an experienced real estate agent who's worked with many clients in these tops neighborhoods and provides expert guidance to both buyers and sellers. If you're looking at buying a home in any of these neighborhoods check the free reports for home buyers page.