Common Mistakes To Avoid When Selling a Home in San Jose
Posted by Theresa Wellman on Friday, June 25, 2021 at 8:18 AM
By Theresa Wellman / June 25, 2021
Comment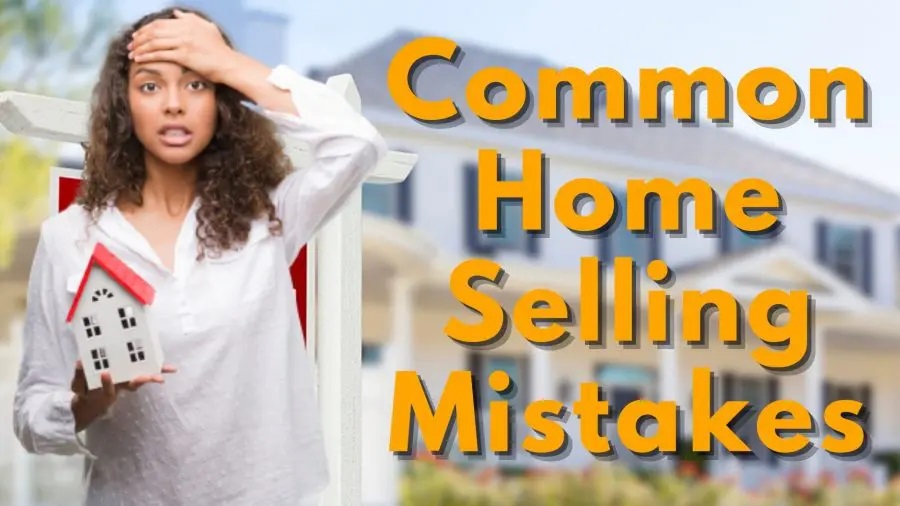 "I want to sell my house; how do I start?" We hear you.
Do you want to know the top mistakes to avoid when selling your home? Do you want to know what to expect and need guidance on what to say when contacting a realtor, or when to contact a realtor to sell your house? Theresa Wellman with Homeowner Experience has been working in real estate for over sixteen years. This article will provide professional advice on how to get started with selling your home successfully.
Where do you start if you want to sell?
First, take a look at your property objectively, understand what type and condition of the property is selling in your area.
What type of homes are selling in your local neighborhood and how does your home compare? If you cannot get an objective look, get the opinions of friends and family, or even a local real estate professional.
Second, you need to prepare your home for critical buyers. If you have any items that need to be fixed, address those now, purge your personal items, and make the home look much more open and cleaner.
Try to create a welcoming space in all areas of the home so buyers can imagine themselves and their things in the home.
The third part is to improve key areas of your home to make it look fresh and well-maintained. We do not recommend big remodels before selling your home, but it does need to look clean, fresh, and move-in ready.
What to expect when selling?
Study and understand the market. Here is why Homeowner Experience team is more than capable of helping you sell your home fast!
Make sure you go through all the legal paperwork disclosures, and it is highly recommended to do pre-listing inspections in San Jose.
It is essential to have an expert to guide you in the marketing and negotiation process, specifically getting buyers in and getting them in contract, all the way to a close date, where you receive your profits.
When to contact a realtor to sell your house?
The sooner, the better, especially if you need an objective opinion on what buyers love to help your house be more attractive.
What are the common mistakes to avoid when selling?
The first mistake is updating the wrong areas of the home. Perhaps you are investing money on something that will not pay off or be attractive to buyers. You do not want to end up doing that.
The second mistake is pricing your home incorrectly for the current market. You want to price your home to attract as many buyers to the property as much as possible.
The third mistake is not staging or preparing your home. You do not necessarily need professional staging, but if you have furniture that is not in great shape, you need to purge a lot of your personal items.
Visualize how you want the buyers to see your home and organize it accordingly. Some buyers do not necessarily have the vision to overlook your furniture and see the house beyond the walls. Make it easy for the buyer to imagine themselves living there, especially during the house tour.
The next mistake is not actively marketing your property. Considering the high competition nowadays, a proactive approach to marketing your home is absolutely critical. Make sure you are working with a creative and experienced real estate agent who will provide a full marketing portfolio for your property.
What to say when contacting a realtor?
You really need to understand their local experience. Talk to them about what they have sold and how they have marketed those properties. Ask them about the different levels of service they offer, check out what marketing types they offer, and make sure the agent you hire offers what you need and is a full team player throughout the process. Take a look at their recent listings to serve as samples of what you can expect.
DOWNLOAD the Home Prep Tips to Maximize Property's Value for FREE! ​