Living in San Jose: Condo Vs. House
Posted by Theresa Wellman on Monday, February 14, 2022 at 4:05 AM
By Theresa Wellman / February 14, 2022
Comment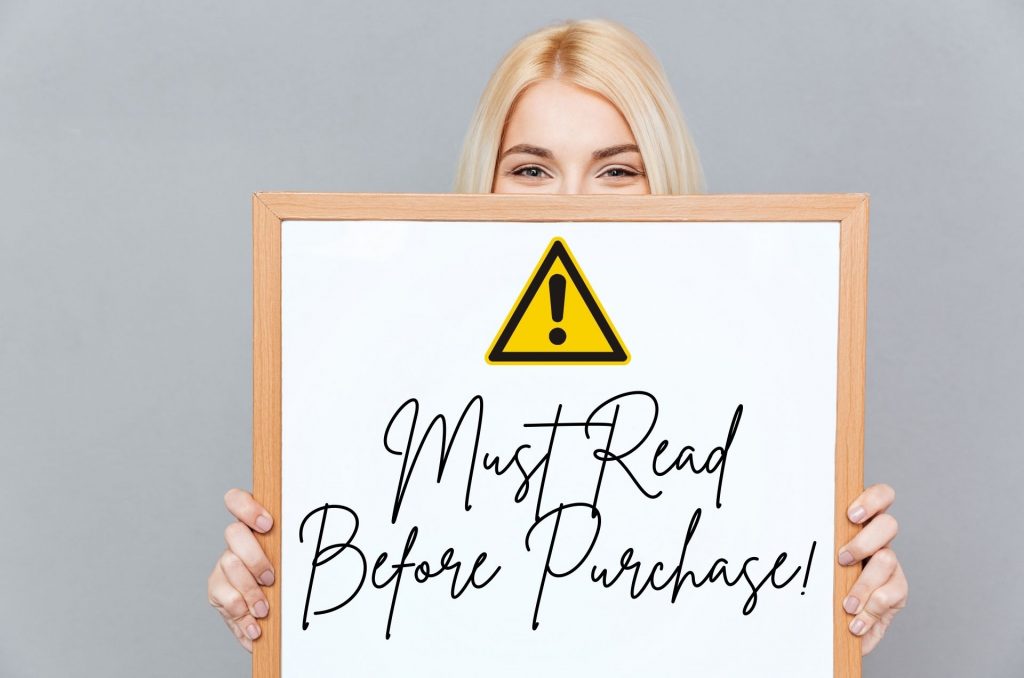 Trying to decide if renting, buying a condo or jumping all into buying a house is right for you? There are pros and cons to consider, such as price appreciation, average down payment, and what fits best for your lifestyle. I will provide some personal recommendations based on my experience living in the South Bay since 1995.
Condo VS. House: Pros and Cons
Acquiring your own house can be challenging for first-time homebuyers in San Jose. The main attraction is your own separate space and a private yard. To take this step, be aware that you must be ready for the responsibility of fixing and maintaining the home, including being prepared to pay for these items. Be mindful if you're going to make a home purchase, plan to be there for 5 to 10 years for the best chance of selling for a profit.
A condo has a lower entry price point, making it a more straightforward first step. The HOA covers the roof and exterior maintenance, taking some maintenance responsibility off your list. Condos have more options for starter home sizes, like a two-bedroom which can be a more manageable size for your first place. However, having features like shared walls, limited privacy, and minimal outdoor space are deemed less desirable.
If you're looking to rent a home, the biggest perk is that someone else maintains and fixes it. You have more flexibility to move around. You don't have to settle in one spot for a long time; instead, you get to experience and explore different neighborhoods. You do have to consider the responsiveness of the landlord or manager since you will rely on them to arrange any needed repairs.
Have you visited my growing YouTube channel, Theresa Wellman - Realtor, Homeowner Experience? On this channel, find unique San Jose market updates and more local real estate tips. You'll also find mini how-to videos and neighborhood tours. Check it out and subscribe!
Price Appreciation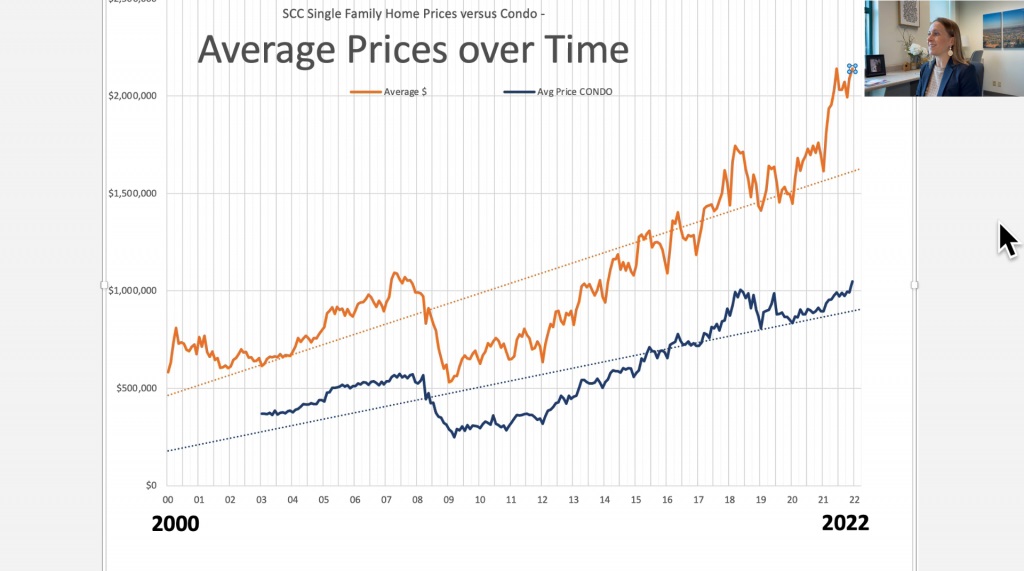 One of the most significant differences in the last couple of years during COVID has been the changing home prices. Single-family homes have greatly appreciated, while condos and townhomes have not appreciated much at all. Referencing the chart inserted above, the dotted trend lines show that single-family homes have appreciated over the last 20 plus years faster than condos. As the data shows, single-family homes are a better long-term investment.
Average Down Payment

Condo Purchase
Assuming a $700,000 average-priced condo with a 5% down payment, the investment is $35,000. Some first-time home buyer loans allow a 3% ($21,000) down payment if the loan is below $681,000.
In addition to the down payment, a buyer must account for loan costs of about $10,000. Overall, a condo buyer should plan to have $30,000 to $45,000 of down payment available. When getting a home loan, it's best to put 20% down if possible because it saves you from the additional cost of mortgage insurance. If you don't have $140,000 cash to put down, consider the lower down payment options explained above.
House Purchase
To buy a median-priced home in the Blossom Valley neighborhood of San Jose will cost about $1.35M. A 10% down payment or more is likely required at this price point. The down payment then works out to $135,000 plus loan costs. As with a condo, 20% is best because it saves the additional mortgage insurance fee. 20% down payment on a median Blossom Valley home totals $270,000, which is quite a lot of cash to get into a house. Plan between $150,000 to $285,000 upfront to purchase a house with loans and other closing costs.
Renting
Renting is relatively cheaper because the upfront cost is only the first and last month's rent. With a monthly rental fee of $3,000, you'll need $6,000 to get into a rental agreement. If you go to the Rent Café website and look at the San Jose rental market, you'll see the average rent is about $2,741 a month for an 886 square ft. apartment. 91% of the apartments in San Jose are over $2,000 a month. There are also quite a bit of rental options you can find on Zillow.
The Best Areas For Each
Check out our two videos on YouTube to understand the best areas:
Best Neighborhoods in San Jose | San Jose NeighborhoodsWhether buying a condo or a single-family home, Blossom Valley

is a highly recommended area!

Our Recommendation

As promised, here's my recommendation. Acquiring your own house (once you're financially capable) is the best investment. It gives you privacy and the ability to customize it based on your lifestyle. However, not everybody can afford a single-family home due to the high prices in the San Jose area. Get started with less down payment, less responsibility, and a more manageable size by purchasing a condo as your first step.We wish you the best of luck in your home journey. Schedule a call with us to ensure you're taking the proper steps toward homeownership!