Homeowner Experience Real Estate and COVID-19 resources
Posted by Theresa Wellman on Monday, April 20, 2020 at 4:59 PM
By Theresa Wellman / April 20, 2020
Comment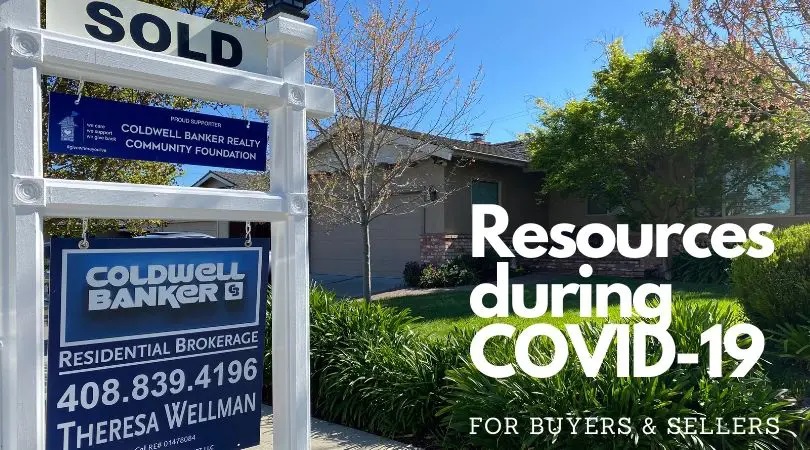 During the current COVID-19 outbreak and shelter-in-place, we are still working, but working differently than usual.
The current news is creating questions and worry, about many things including finances, the economy and real estate. My business practice has always been to:
empower my clients to make the wisest decisions
use guided research and strategic planning
Now is NO different, so let's look at the FACTS and DATA of the local real estate market and talk about how I am moving forward as an essential business in this new environment.
FACTS and DATA of the Current Market
People are still moving. Properties are being bought and sold. Read my research, "Has COVID-19 changed real estate prices?" This blog includes weekly updates with the number of new sales and closings and leading indicators of the market trends. The data is updated every Wednesday. Listen to the original video explaining the data and the meaning behind some of the metrics used and an update through Week 5 of SIP. Don't rely on pricing history right now, that is a TRAILING indicator. With the quick changes happening in today's market, we need to follow LEADING INDICATORS .
Read What happens to San Jose real estate prices in a recession? Will this health crisis lead to a recession? Possibly, so look at LOCAL history to understand what might happen.
Sign up for San Jose area market updates to stay informed when I publish new information or visit my YouTube channel for weekly videos.
MOVING FORWARD AS AN ESSENTIAL BUSINESS
Our team has purchased tools, developed more virtual marketing and other unique offerings for our buyers & sellers to help Practice Safe Real Estate. We have successfully listed and sold properties since the Shelter-in-place. See some samples of the extra virtual property marketing we are doing as well as buyer virtual walkthroughs.
WE ARE HERE TO HELP
We are making changes to stay relevant and continue to be a resource for you. If you have questions, please reach out to schedule a call, video conference or start an email conversation.
Download my San Jose Relocation Info guide. It's 100% FREE!