Delaying Your Home Purchase? Things to Do While You're Waiting
Posted by Theresa Wellman on Tuesday, January 10, 2023 at 9:20 AM
By Theresa Wellman / January 10, 2023
Comment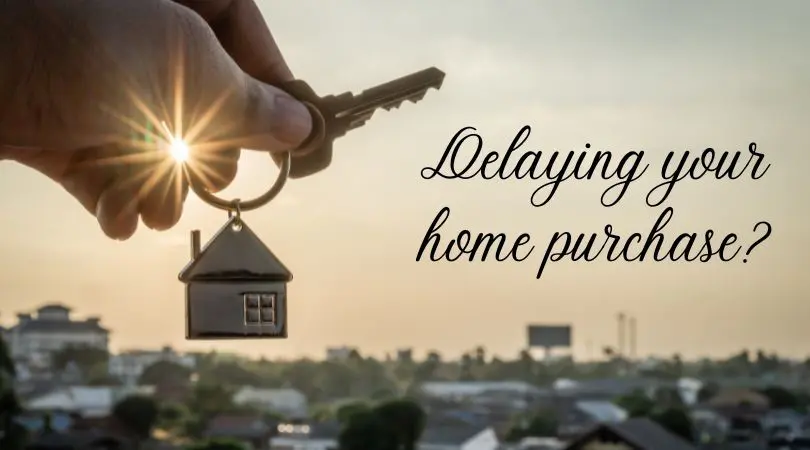 It wasn't that long ago when you had to act fast if you wanted to buy a home. Interest rates and inventories of homes for sale were low, buyer demand was high, and homes would be off the market in only a few days.
It's still a seller's market, but even some of the best neighborhoods in San Jose have cooled off at least a bit from their peaks. If you're waiting to see where interest rates go or taking some time to save for a larger down payment, perhaps you're not in the market for a new home right now.
If you're delaying your home purchase, here are a few things to do while you're waiting.
Work on Your Credit Score
Not every homebuyer realizes how much their credit score can affect the affordability of a home. Of course, a bad credit score can be a reason a mortgage lender will deny your loan application entirely, but your score can also negatively affect your monthly payment amount when you get a loan.
The best interest rates, for example, are usually reserved for those with above-average credit. You might qualify for a mortgage with a FICO score of 680, but you're likely to pay a higher interest rate than another qualified buyer with a 780 score. The lower the risk is to the lender, the lower your rate will be, and your score is a way lenders determine risk.
On a $700,000 30-year mortgage, a half-point difference equates to $227 per month. That would make your house $2,724 more expensive annually and $81,720 more over the entire length of the loan.
A higher credit score can also mean lower insurance premiums which, if built into it, could also lower your monthly payment.
Get Pre-Approved
The terms pre-qualification and pre-approval are sometimes used interchangeably, but they are not the same. Pre-qualification involves volunteering your financial information to a lender who lets you know how large a loan your income, credit history, and down payment qualify for.
Pre-approval is the next step. You submit documents to a lender to verify your financials. Pre-approval might take more time upfront, but it can save time down the road because the lender already has your documentation. Pre-approval gives you a more accurate idea of how much house you can afford and shows to a seller considering offers that yours is a serious one and that you're likely to secure a mortgage.
Save More for a Larger Down Payment
Obviously, a larger down payment means you're borrowing less money to purchase your home, which means you'll pay less interest. But if you don't have a 20-percent down payment, it makes sense to take the time to scrape together that 20 percent.
In addition to charging a higher interest rate, lenders usually require private mortgage insurance (PMI) for loans without 20 percent down payments. PMI typically costs between 0.4 percent and 2.25 percent of the loan amount per year. If you're looking at homes in the best neighborhoods in San Jose, and your loan amount will be $1 million, that's between $4,000 and $22,500 per year until you have 20 percent equity in the home.
A larger down payment allows you to afford more home from the start, saving you money in the long run.
Research the Market
If you worked on your credit score, got pre-approval, and have your down payment saved up, you probably know which homes are in your price range. Once you know how much you can afford, you can limit your home search a bit geographically.
As you narrow down your choices, it's important to research the areas you might be considering thoroughly. You'll want to know about crime rates, "walkability," traffic if you commute to work, and -- if you have children -- what the schools are like. For example, the Union School District in San Jose is a highly sought-after location. That can make homes more expensive, and you should know enough about the school system to decide whether it's worth it.
If you have the time, learning as much as possible about various neighborhoods can help ensure you don't make a substantial investment in an area where you won't enjoy living.
Find a Good Realtor
In addition to the items mentioned above, look around and find an experienced real estate agent who knows the local market and the specific neighborhoods you would like to live in. Finding the right home takes a lot of time and effort, and a good realtor will provide valuable information and be a great resource. Theresa Wellman is an experienced and knowledgeable realtor with many outstanding Google reviews from clients she's worked with. Check the free home buyer reports and videos and watch her buyer-specific videos to understand the most common questions buyers typically ask.