Overlooked Expenses When Selling a Home in San Jose
Posted by Theresa Wellman on Wednesday, December 7, 2022 at 4:39 PM
By Theresa Wellman / December 7, 2022
Comment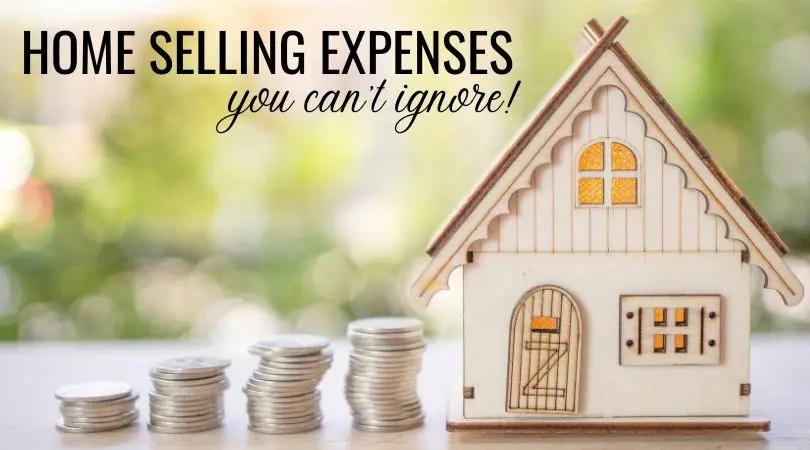 If you've owned a home over the past decade, you've likely enjoyed a good bit of price appreciation. Now that you're thinking about selling, it stands to reason that you'll cash in a sizable amount of equity.
But if you already have visions of dollar signs dancing in your head, it might be time to take a breath. Every home sale has expenses that come with it. You probably know the most obvious one - a real estate agent's commission - but the costs don't end there. Here are some expenses that are easy to overlook when selling your home.
Closing Costs
Everyone has heard of closing costs, but only some home sellers consider them when calculating their net proceeds from a home sale. Nationwide, typical seller-paid closing costs are around 2 percent of the sales price, not including brokerage fees.
If you're selling a home in an area like Cambrian Park in San Jose, where the average home sold for $1.66 million in the fall of 2022, that's $33,000. It's not an insignificant amount.
It's also worth noting that closing costs can be a negotiating point, too. Now that interest rates have risen, and buyer demand has cooled off, home buyers might ask sellers to contribute to their closing costs. A Cambrian Park real estate agent would tell you it's still a seller's market, but negotiating to contribute to a buyer's closing costs or down payment could help a home sale go through faster.
Spruce-Up Costs
If you've thought about selling your home, you've probably already identified some work that needs to be done. Some rooms may need drywall patching and a new coat of paint. Perhaps there are carpets to be cleaned and windows to wash. But chances are that you're missing a few things.
Especially in high-priced neighborhoods, there are minimum standards to meet to compete against other homes on the market. An experienced local agent can identify what your home needs to stack up. Whether it's simple updates or a landscaping overhaul to improve curb appeal, sprucing up your home comes with some expense.
Carrying Costs
Sellers who cut corners on things such as updating, staging, landscaping, and more believe they are boosting their bottom line. But any cost-cutting measure that extends the time the home is unsold has the potential to wind up being quite expensive.
If you've already moved, every month that passes can mean paying two mortgages. You're responsible for insurance and taxes on two properties, and you'll have to pay to keep the utilities on at the vacant home. You'll also have to maintain its interior and exterior condition while it remains on the market.
Choosing the Wrong Real Estate Agent
In an area like Cambrian Park in San Jose, carrying costs can easily reach upwards of $5,000 per month, depending on what the market was like when you bought your home. Also, a price drop might be in order if your home languishes on the market too long. That further cuts into your profits.
That means working with a listing agent who knows the local market and can develop a marketing plan tailor-made for your home is essential. The goal of every seller is to sell your home fast and for top dollar, and not every listing agent is the same. When deciding on whom to entrust to the sale of your valuable asset, be sure to ask for a comprehensive look at the plans to sell your home quickly and for the highest price possible.
Find an Experienced Realtor
Theresa Wellman is an experienced and knowledgeable San Jose real estate agent who guides owners through the selling process and provides a custom marketing plan. If you're looking at selling a home in Cambrian Park, or nearby areas like Almaden Valley, Blossom Valley, or Campbell, check out the free reports for home sellers' site page.