Important Factors for Buying a House in San Jose
Posted by Theresa Wellman on Tuesday, March 8, 2022 at 3:54 AM
By Theresa Wellman / March 8, 2022
Comment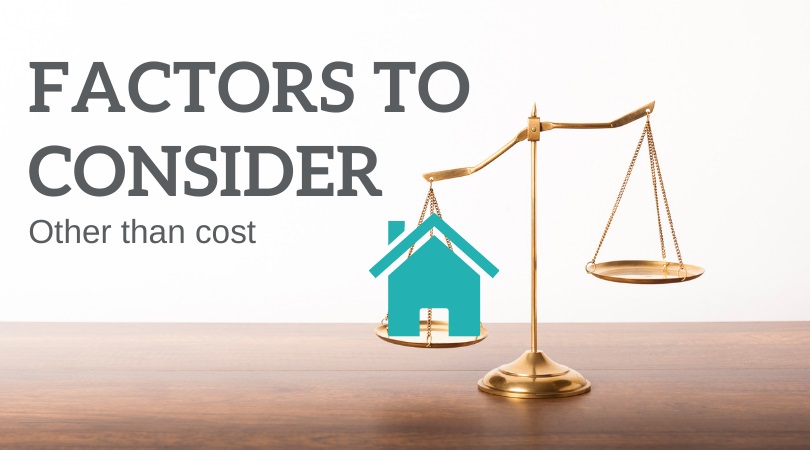 Much is made about real estate markets where home prices are rapidly rising. It's only natural, as a home is for many people the most expensive purchase of their lives. No matter how much you love a home, you'll never want to overpay for it. And if you're financing the purchase, your lender will largely determine your top-end budget.
But there are things other than the initial cost to consider when buying a home. The fact that it's likely your largest investment, in fact, can make other aspects of the purchase as important as what the price is. Here are factors besides cost that matter in home buying.
Location
You can remodel, renovate, or redecorate a home as much as you like, but one thing you can't ever change is its physical location. A home within your budget that has all the amenities you're looking for might not be a great deal if its location doesn't work for you.
Neighborhood amenities such as parks or walking distances to shopping or dining might be important to you. If you have children, the school district will likely be a consideration - one that might even be weighed against a new work commute for yourself.
For example, if you're looking at homes further from work and, say, the Almaden Valley Schools appeal to you, are they important enough to commit to a longer drive every day to and from the office? Maybe, maybe not.
Condition of the home
A home that might seem like a good deal because of the purchase price isn't always a "good deal." It could very well depend on the condition of the home.
Most home sellers price their properties according to their condition. Homes that tend to need a lot of work tend to be priced lower. If that's the case, it's fair. But sometimes, the price of a home that needs a lot of work doesn't reflect that, especially in hot markets where homes are in high demand.
If you live in San Jose and like the idea of your children going to Almaden Valley Schools, for example, and find a home that meets your needs, you could be tempted to jump on one that's offered at a price below market value. But the purchase price can just be the cost on the surface.
The work that a home might require should be factored into the overall cost of acquiring it. If you're handy and can do the bulk of the work yourself, perhaps that overall cost is affordable. But if you buy a home that needs work, it's imperative to factor in the costs of updating or repairing the property so that it meets your needs. In other words, can you afford the expenses beyond just the asking price?
The terms of the sale
If you're looking at Almaden Valley homes for sale, you're probably aware that multiple-offer scenarios are not uncommon. When you're competing with other potential buyers, you'll want to make your offer as attractive as possible to the seller.
Making an offer more attractive might include waiving contingencies for such things as an appraisal or inspection. Doing so, however, might mean bringing more cash to the table to close the deal and/or incurring unforeseen maintenance expenses down the road.
The closing date can also be significant. If a seller wants to close quickly, are you prepared to take possession of the new home soon? What if the seller wants to stay in the home for a couple of months after close? Both situations can come with a financial burden to the buyer.
Theresa Wellman is an experienced real estate agent with extensive knowledge of the Almaden Valley neighborhoods and surrounding areas. She has many outstanding Google reviews from clients she's worked with. Check out the free home buyer reports and videos on her site. Watch her buyer-specific videos to understand the most common questions buyers typically ask.