Avoiding Financial Pitfalls When Buying a House in San Jose
Posted by Theresa Wellman on Tuesday, December 7, 2021 at 6:43 AM
By Theresa Wellman / December 7, 2021
Comment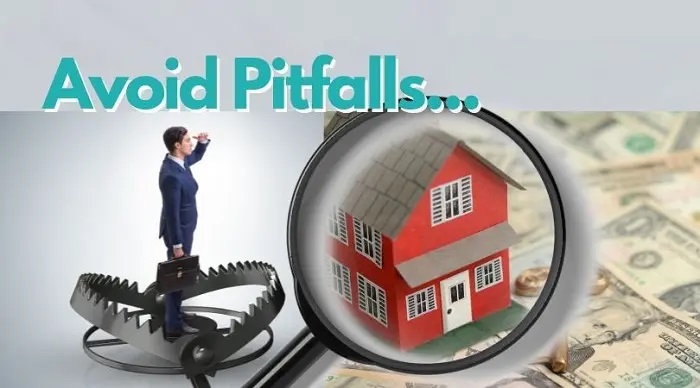 For most people, buying a home will be the largest financial commitment of their lives. There's often a sense of excitement and accomplishment when you find a home for sale that you truly love, but there can also be a sense of dread. No matter how much you love a house, the level of financial commitment involved means you don't want to make mistakes.
Fortunately, most of the mistakes homebuyers make are common, which means others can learn from them and have a great home buying experience by dodging a few of the usual missteps. Here are some financial pitfalls to avoid when buying a home.
Don't buy more home than you can afford
It might seem obvious, but people nonetheless sometimes spend more than they can afford on a home. A lender will tell you the size of the loan you qualify for, but that doesn't always mean it's what you can afford. Only you can decide what monthly payment truly fits your budget.
In highly competitive markets such as San Jose and Campbell California, it might be tempting to make an offer on a house that's at the very top of your price range. Campbell real estate trends show that there is lower inventory and high demand which means houses are only on the market for a very short time. Since houses listed for sale receive multiple offers, you'll want your offer to be as attractive as possible to the seller. But offering more than you can truly afford each month is a financial mistake.
Living in the perfect home is great and all, but if you can't afford anything else, you become what's known as "house poor."
Save as much as you can for a down payment
The more money you can put down on a home, the less you'll spend over the long haul. There are several reasons why it makes sense to put at least 20 percent down.
A higher down payment automatically means you're financing less of the purchase, which reduces the overall interest you'll pay on the loan. Higher down payments also usually mean lower mortgage interest rates, which also reduce interest costs.
And with a 20-percent down payment, you'll also avoid private mortgage insurance, which can cost thousands of dollars a year in extra payment amounts. A down payment lower than 20 percent translates to less upfront cost but is more expensive long-term.
Trust your agent
Working with a real estate agent who has local expertise can be vital when it comes to making sound financial decisions on a home, especially in expensive areas. A Campbell, CA, Realtor, for example, will know if a home there is overpriced or represents a fair market value.
Homebuyers can become fixated on getting a "deal," but a low price doesn't always mean good value. An experienced agent who knows the local market well will be able to determine what's a legitimately good value.
Know how long you plan to stay
If you don't plan on staying in a home longer than three years or so, it's possible that you can lose money on the purchase.
The way mortgages are structured, you pay mostly interest the first few years of the loan. Factoring in closing costs, moving expenses, and repairs and maintenance, it can be difficult to recoup all the initial costs of a home purchase if you move too soon, even in a "hot" area with rapid price appreciation.
For example, Campbell real estate trends indicate that median sales prices are about 12 percent higher year over year. Even with a $120,000 gain in equity over a single year on a $1.5 million home, you might not recoup all your upfront costs if you were to move in one year.
Expert guidance for home buyers
Theresa Wellman is an experienced realtor who provides expert guidance for both homebuyers and sellers in Campbell as well as in the Almaden, Blossom Valley, and Cambrian neighborhoods of San Jose. If you're thinking about buying a home, check the free homebuyer reports and videos on her site.