Buying a Home in San Jose for the First Time and Mistakes to Avoid
Posted by Theresa Wellman on Tuesday, May 19, 2020 at 4:15 PM
By Theresa Wellman / May 19, 2020
Comment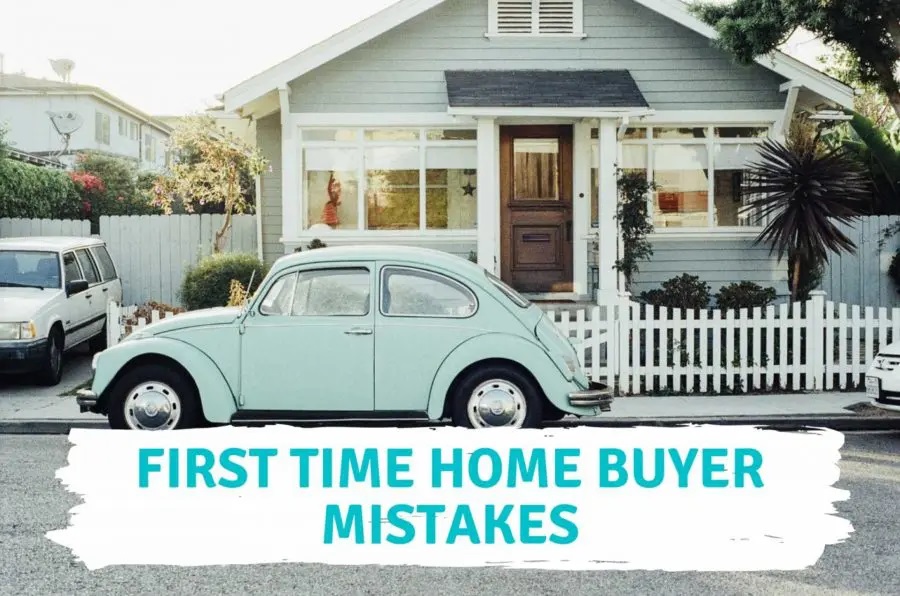 Are you considering buying your first house in California? To help you avoid problems and stress, below is a list of the top 10 mistakes that the majority of first-time home buyers make.
1.) Viewing properties without being financially qualified
First, talk to a bank to know what you are truly pre-approved for. Online calculators are very general and do not consider all factors. The bank has many criteria they review to approve you for a loan. You may have a budget in mind, but until the bank considers all your debt, your credit score and your extra reserves, that budget is just a guess. Also interest rates vary by the size of your loan and not all online calculators factor this detail in. Be sure what a bank will lend you before you start home shopping.
2.) Don't research areas/drive around areas ahead of time
Don't step into a home until you figure out what neighborhoods you're comfortable in. Take a drive around communities close to work, close to places that you like to go out to eat, or maybe close to trails that you like to hike. Decide what's really important to you and drive around to see which neighborhoods feel like a fit. Once you have a budget, your real estate agent can use your area preferences and help you make a match with neighborhoods that fit your likes and budget.
3.) Neglect researching an agent first
Real estate agents have so much to add to your home search. An experienced agent will guide you step by step in the right direction. As you work together, your agent can add a lot of value and make recommendations which minimize stress and wasted time.
4.) Look for a DREAM HOUSE
The cost of living in San Jose, California is very expensive. Look at your needs and wants list objectively and practically. Consider purchasing a property that's going to work for you long-term, at least 7-10 years into the future. It takes time, money and customizations to turn a property into your dream home. Think objectively and realistically to find the basics you need, so you can build the property overtime into your dream house.
5.) Go to too many open houses
Going to many open houses will only overwhelm you and clutter your mind. Also some buyers find a house they love, but they're not financially ready. Don't disappoint yourself or add stress to the process. Take a more strategic approach to the home buying process.
6.) Think the home's online value estimation is accurate
There's absolutely no way for online calculators to accurately estimate a property's value. An automated algorithm cannot take into account the upgrades and details that create the true value of a property. Don't put too much weight on the Redfin estimate or the Zestimate from Zillow because those numbers are only estimates. An experienced local agent is the best to estimate value.
7.) Expect your house to be a quick cash maker
The real estate market fluctuates seasonally and over time. The market can also change from a buyers market to a sellers market. Short term investments in real estate can be risky due to market fluctuations, therefore, don't buy a house purely just for gain of equity. Consider all the benefits homeownership offers, not just the equity.
8.) Underestimate your expenses
Take a serious financial look at your goals for a home purchase and decide what's going to work for you long-term. Make sure that you have enough cash flow to cover all the costs that go into buying and maintaining a house. Homeownership done right is a long-term commitment.
9.) Not knowing the next steps
It's very difficult emotionally and mentally to not know which direction you're headed. Do your research ahead of time and seek assistance of a real estate professional to make sure you're properly guided through the entire process. Knowing the process will minimize your stress and help you make wise financial decisions.
10.) Getting too emotional and forgetting reasons and budget
Buy home in Billings MT is one of the greatest investments you can make. It's really important to go through this process methodically so you can make informed decisions. Plan the process and details out, so your emotions do not overtake the solid financial reasons for you to buy.
If you have any questions, please reach out to schedule a call, video conference or start an email conversation. Please subscribe to my YouTube channel for new videos every Tuesday.
Feel free to download my Home Buyer's Guide to give you tips on how to prepare and start your research.