Graystone Elementary School | Almaden Valley Schools and Neighborhoods
Posted by Theresa Wellman on Friday, July 29, 2022 at 2:35 AM
By Theresa Wellman / July 29, 2022
Comment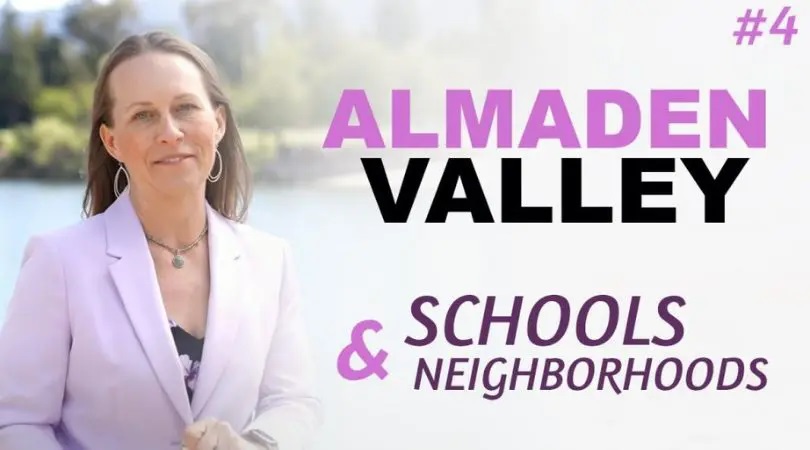 Almaden Valley is a Southern section of San Jose known for top-rated schools, wonderful neighborhood, and outdoor lifestyle.
In a series of 5 blogs with related videos, I will discuss each of the 5 elementary schools which service the families living in 95120 San Jose, CA.
We have previously published blogs where we explored Guadalupe Elementary School, Los Alamitos Elementary School, and Simonds Elementary School. Please check them out if you haven't. This time, we're exploring Graystone Elementary School. In this blog, we will discuss the schools and scores, neighborhoods that feed to this school, local parks, and the lifestyle of this area.

SCHOOLS AND SCORES
Graystone Elementary School is a famous school rated an 8/10 by greatschools.org. Graystone students feed into Bret Harte Middle (rated a 7/10) and Leland High School (rated an 8/10).
These are some of the top school picks for the area, so let's talk about the neighborhoods that feed into Graystone Elementary.
NEIGHBORHOODS
Graystone Elementary School is located near Leland High and Bret Harte Middle, just off Camden and Shearwater Drive. The neighborhoods that feed into Graystone Elementary school are located on the East side of Almaden Expressway and include Pfeiffer Ranch, Shadowbrook, Graystone, and Graystone Hills, sometimes noted as Brianna, Woodside, Mountain Shadows, and the back countryside of Almaden. These neighborhoods have several varying home styles.
Pfeiffer Ranchis a tucked-away community backing up the ridge separating Almaden from Blossom Valley. This neighborhood has larger and newer homes built in the mid-1990s with modern-style owners suites, many with 3 car garages and starting at 2500sqft up to well over 3000 sqft. homes.
Shadowbrookis a popular tree-lined neighborhood with more typical Almaden homes ranging from 1800 to 2500 sqft. and attractive since all 3 schools are very nearby. Shadowbrook includes a mandatory Cabana Club that is community-oriented with summer food truck nights and other fun events. Also, this home owner's association has an architectural committee to keep the neighborhood attractive.
Graystonearea is near Almaden Cabana Club and is a mix of typical Almaden homes built in the late 1960s/early 1970s. I love the established feel of this area.
Graystone Hillsis an upscale area with estate-like properties set on large lots, many 1 to 2 acres or more, and many with views of the valley.
Woodsideof Almaden was built in the late 1970s and therefore feels a bit newer than Graystone and Shadowbrook but is much further away from the highway, making commute times a bit longer. Then you can drive back into the country area of Almaden to New Almaden or the area off McKean working towards Morgan Hill. In this section, you can find properties with lots 2 acres or more and many areas zoned as horse property.NEIGHBORHOOD PARKSGraystone Park (located in the Graystone area) is loved by many! Enjoy the 2 shaded playgrounds and baseball fields tucked into the neighborhood. The other local Parks near Graystone Elementary are Pfeiffer Park, Singer park for some nature trails, Carabelle Park, and off McKean Rd is access to Calero County Park, an alternative to Quicksilver county park mentioned in the Simonds Elementary video.

LIFESTYLE

The LIFESTYLE around Graystone Elementary area is centered on outdoor living, trails, and local schools. Most neighborhoods can walk or bike to all 3 schools, and families love this convenience. This area is also easily accessible to the Almaden Center shopping center. On weekday mornings, it is common to see groups walking the Alamitos Creek trail for exercise and outdoor enjoyment.

Living in the Graystone Elementary area is like living among nature yet with the convenience of suburbia.

I hope you found this information valuable and informative. Take a look at the properties available in Almaden Valley and review the Almaden market stats. Depending on your home budget, we can help find the right area for you. Please let us know how we can support you in your Almaden Valley Schools home search. Contact us to setup a personal buyer consultation.

ADDITIONAL RESOURCES