Has COVID-19 Changed Bay Area Housing?
Posted by Theresa Wellman on Tuesday, March 9, 2021 at 8:57 AM
By Theresa Wellman / March 9, 2021
Comment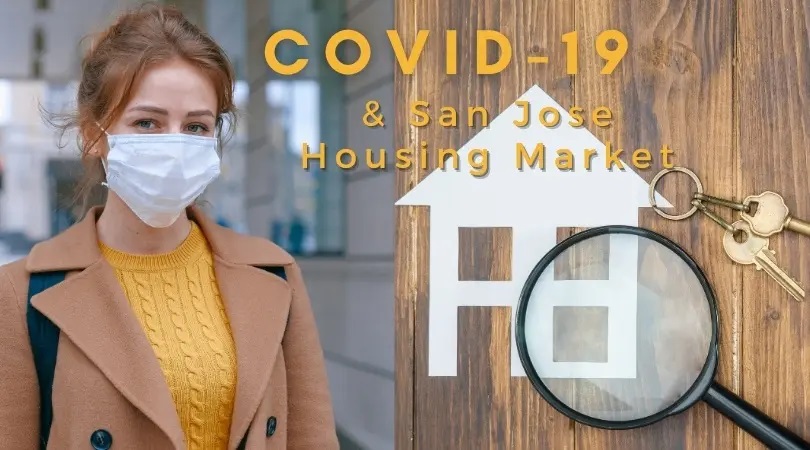 There's no doubt that the COVID-19 pandemic has hurt a multitude of industries across the globe. But if there's one industry that's booming despite the global health crisis, it's home sales.
California in 2020 had one of its highest-volume years for residential real estate, and the median sales price of an existing single-family home jumped almost 17 percent higher than the year before. In the San Jose area, sales volume was up slightly from the year before despite a low inventory of homes for sale, and the median sales price was up 15.3 percent year-over-year.
Sales volume and home prices both increased in the Bay Area in 2020, and it's fair to say COVID-19 had an effect on those metrics. In fact, COVID-19 has brought changes to the area's housing market in several ways.
Low inventory
If you would have asked any San Jose real estate agent before the pandemic what the Bay Area's biggest real estate challenge was, they'd tell you it was a lack of homes for sale on the market. And that already-low inventory only shrunk further during the COVID-19-struck 2020 calendar year.
There were never more than 400 homes for sale in the area at once during 2020, and although it's expected to improve as 2021 marches on, inventory is still near record lows. January of 2021 marked the 17th straight month that the number of homes for sale was down from the year before.
Quick sales
With homebuyer demand buoyed by low mortgage interest rates, it shouldn't come as a surprise that homes are selling quickly in the Bay Area. In San Jose specifically, 2021 began with an average of 20 days on the market for all homes sold. In some areas, homes sold even faster.
Blossom Valley San Jose real estate, for example, posted an average of just 15 days on the market in January, typically a slower winter month. Despite the rapidly rising prices, high employment rates in the Bay Area's most in-demand neighborhoods have kept rapid sales a common trend.
Sales above asking prices
With buyer demand so high and inventory so low, multiple offers on homes for sale are common. When a seller receives multiple offers, the result is usually a bidding scenario that drives the price up.
In San Jose, homes sold for an average of about 4 percent higher than their asking price in December of 2020. In January of 2021, that figure rose to above 5 percent. In Blossom Valley, where homes sold more quickly than the overall area average, prices were 9 percent higher than their listing prices.
Different kinds of showings
California real estate guidelines have changed things since the start of the pandemic, including how homes are shown to potential buyers. Virtual tours, for example, were a lot more common in 2020, and open houses were practically non-existent.
The state asked that virtual showings be used whenever possible, and in-person visits to homes for sale required several protocols. A real estate agent who wants to show buyers a home now must restrict the number of buyers touring the property, see to it that the house has been disinfected, schedule showings far apart enough to allow for proper cleaning, remind clients to maintain social distancing and wear face coverings, and restrict the touching of surfaces. Most of these protocols can be expected to stay for the foreseeable future.
Possible delays
It hasn't been a real problem so far, but it's possible for the sales closing process to be delayed because of COVID-19-related reasons. Home inspectors and appraisers must follow state and local protocols when going to homes in person, which can affect scheduling. Also, personnel levels in title company offices, city and county offices, and even lenders can all be affected by the pandemic and have an impact on the closing timeline.
Theresa Wellman is an experienced and knowledgeable San Jose real estate agent who provides expert guidance to clients throughout the entire home buying and selling process. If you are considering buying or selling a home check the free resources for home sellers and home buyers.