Home Buying Series STEP 5: Negotiating House Price
Posted by Theresa Wellman on Sunday, May 30, 2021 at 8:31 AM
By Theresa Wellman / May 30, 2021
Comment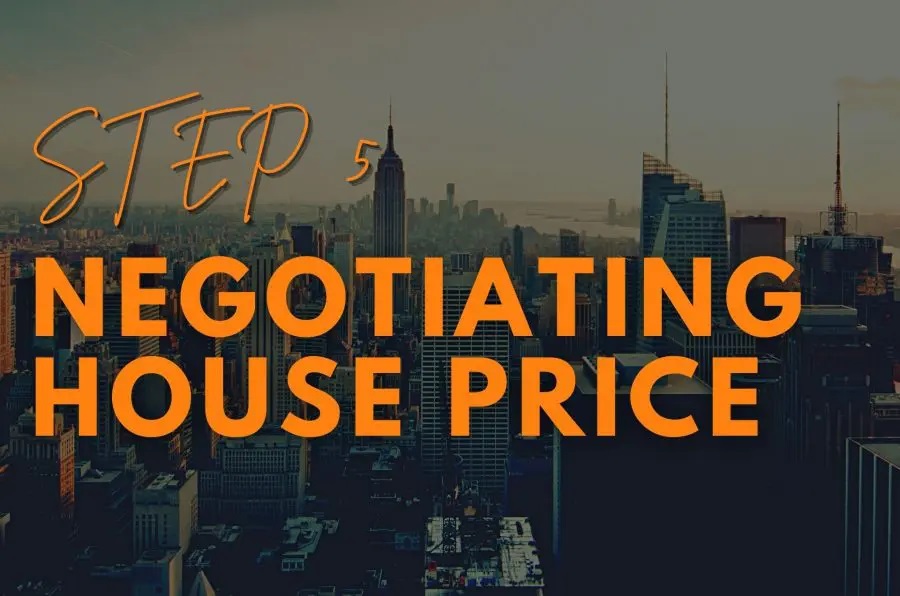 Are you buying a house in the bay area? Are you looking for tips on how to make a strong offer on a house? Buying a house is important because it's likely one of the biggest purchases you're going to make.
Make sure to read the below topics first in prep for negotiating your offer. The order is especially important, so you are prepared to buy when you find the right house. Set yourself with the right team on your side.
Every home buyer and the home seller wants to negotiate the best offer. The ultimate goal of negotiating a contract is to make it a win-win for everybody, the seller and you as the buyer. What can you give in order to make the contract more attractive to the seller? What do sellers look for in an offer? Obviously, sellers care about the price of your offer, but what about terms? Why would a seller care about offer terms and what does that mean?
Offer terms include the details of the contract such as:
Contingencies (loan, appraisal, inspections/property)
Small costs such as transfer tax and home warranty.
Closing timeframe
Personal property you are asking for them to leave (refrigerator, washer, dryer, shed, other?)
Rentback or transition terms
If you come in with long contingencies, for example, they have to wait out to see if you're going to be able to get through the steps and remove those contingencies. The shorter you can make those contingencies, the less uncertainty there is for the seller and therefore the more they will like your offer. As a buyer, you can shorten contingencies by preparing ahead of time with your loan. Then you benefit by having confidence in your loan qualifications and you also transfer less risk to the seller potentially giving you room to negotiate on price or other terms. Negotiating a contract is a balance of risk and uncertainty. As a buyer, you can prepare ahead of time to minimize the risk for a seller, especially important in a competitive sellers' market. During a seller's market, sellers will be less likely to take risks and uncertainty because there will probably be multiple offers. Now, if it's a buyer's market, obviously you have a little bit more room to negotiate. If you don't know the difference between a buyer's market and a sellers' market, check out my video below.
To help you understand how to make a strong offer on a house, let's walk through the California residential purchase agreement (RPA) details.
If you have made your best offer and the seller rejected the offer without a counter, what do you do? If this is the case, think about your offer details. Is your price in line with the current comparable sales? If not, the seller may have been offended. Or maybe there were multiple offers, and the seller just chose the best one in an overall comparison of price and terms. Talk with your agent about how you can improve your next offer.
When negotiating a house price, don't forget about the terms that can really improve the seller's perspective of a strong offer on a house. Do you see why working with your own buyer's agent is critical to creating your best and highest offer? A good buyer's agent will guide you and help you to make your offer the most competitive for the current market.