Selling a Home in San Jose: Home Inspection Tips
Posted by Theresa Wellman on Friday, January 31, 2020 at 6:07 PM
By Theresa Wellman / January 31, 2020
Comment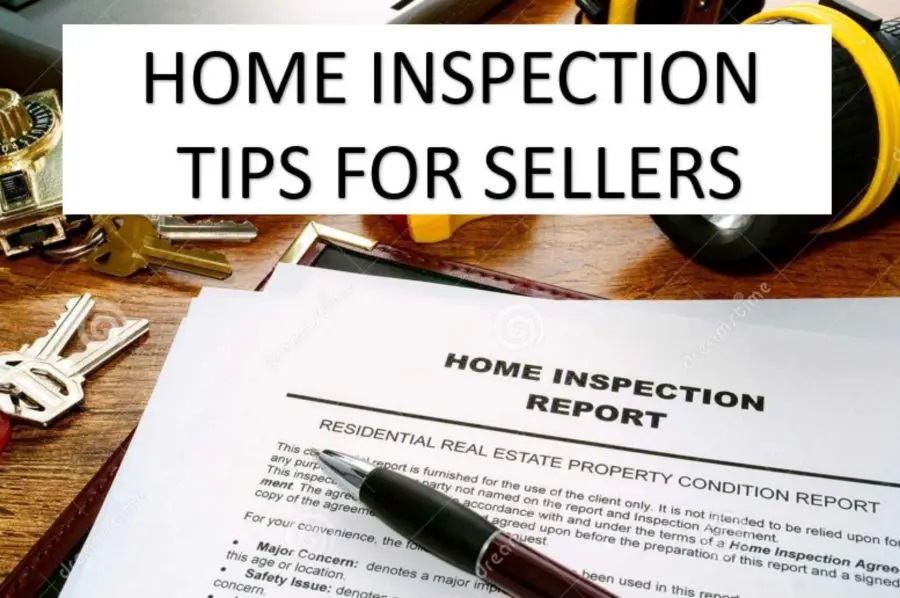 Are you looking for home inspection tips for sellers? Are you wondering what to do during a home inspection? What you should do ahead of time to help you pass an inspection? My goal is to empower you to make the wisest decisions using my step-by-step process and guidance. Here are some tips and guidance so that you can improve your pre-sale home inspection.

What is a Pre-Sale Home Inspection?
It's essential to know what a pre-sale home inspection is and why you should get one. A presale home inspection is a professional inspection that a seller gets before putting their house on the market. I do recommend you get inspections upfront, particularly a property, pest, and roof inspection.
Why get inspections ahead of time?
It

is

important for

sellers

to have an opportunity to make any repairs that

they

were not aware of.

It's critical in San Jose area to know what you're negotiating

before

getting into contract. Once you're in contract, buyers move at such a fast space and sellers have a lot of packing and moving to do. It is mentally difficult and time consuming to be re-negotiating in the middle of the contract. It is best to know all items needing attention up fron

t

.

S

o the seller

/their agent

can get estimates on

how much

each repair is

going to

cost

. With pricing estimates, the details can be negotiated with the original contract to avoid renegotiating.
Preparation Plan - One Week Ahead
How to pass a home inspection?
Here are the 10 steps I recommend you go do at least one week before the scheduled home inspection. These steps will help you get the cleanest report possible on your home inspection.
1.) Take care of repairs you know about. Small repairs add up in cost in the buyers' mind quickly. A list of repairs also clutters the home inspection report. Remove these potential obstacles to a buyer moving forward with an offer and fix known items before the pre-inspection.
2.) Take a detailed walk through your property. Check for sticky windows and doors or drippy faucets. Make note of those items you may have not noticed and get them fixed.
3.) Check the caulking or re-caulk your bathrooms and kitchen sink. Fresh, clean and precise caulking provides a sense of a well-cared home and added value. If you don't have time or skill for the caulking, hire a handyman. Caulking is a step that does not cost much, but returns huge value in the eyes of the buyer.
4.) Change the filters in your HVAC system. These filters should be replaced every 3 months, so if that has not been done, take care of it now.
5.) Properly install required smoke detectors and carbon monoxide detectors. These items are required by law in CA during the sale of a property. Take it off the list and complete it now before an inspector documents otherwise.
6.) Seismically strap the water heater. Need instructions on how to do this correctly, visit the electronic bookshelf for the Homeowner's Guide to Earthquake Safety (pg 13 for How to Brace your Water Heater)
7.) Clear garage interior walls. When a home inspector comes to perform the termite and the property inspection, they need to see all walls of the structure. Prepare the area for this inspection so the report does not say "further inspection required".
8.) Clear the perimeter of your house. Make sure all your side yards are clear of personal items that are movable including trimming trees and bushes. This preparation allows the inspector to get a thorough and complete look and may even make something visible that requires your attention.
9.) Clear gutters, downspouts and roof. Debris sitting in or on any of these areas can begin to cause problems. Clear the area now so that inspectors don't call this out as lack of maintenance. Also inspectors can have a thorough look if the area is cleared.
10.) Gather the installation dates or replacement dates of all your major appliances. This information can then be shared with the inspector and installation dates included in the home inspection report. Make sure to research the installation date of your furnace, air conditioning, dishwasher, microwave, water heater etc.
Preparation Plan – Day Before
Here are some additional tips for a home inspection that you need to do a day before or morning of if the inspection time allows. There are five items that can be handled right before the inspections.
1.) Clear all items away from your electrical panels. Many homeowners have an electrical panel outside and some have them in the garage or even inside the house. Make sure access to all these panels is possible.
2.) Clear space around the water heater and furnace. The inspector needs to be able to walk up to these items and have a detailed look.
3.) Unlock the side yard gates or any access panels, so the inspector can complete all details in his report.
4.) Secure any pets. To keep the pets safe and prevent them from escaping from the property.
5.) Clear the area around the attic and crawl space access panels. Many of these access panels are in closets. Make sure all personal items are pulled out of the area so the inspector can crawl in to take a look. The attic access panel will likely require a ladder to get to, so make room for a ladder as well. If clothing is covering this area, lay personal items on a bed nearby. Once the inspector is done, you can return items to their original location.
Should seller be present at home inspection?
Absolutely, the seller should be at the inspections. The seller's agent also should be there during the home inspection in Cle Elum WA. Both the seller and their agent can answer any questions, assist with moving personal property if needed as well as see first-hand any items discovered by the inspection.
Do not follow the inspector around. Give the inspector space to work and make sure you are available if needed, but not in the way.
If you know somebody who's aiming for the best possible home inspection, feel free to share these tips and the checklist to help them.
You can download 10 tips to improve your curb appeal to assist in preparing the next step of putting the house on the market. To keep track of local San Jose market statistics, please subscribe to my YouTube channel for weekly updates every Tuesday.
DOWNLOAD my 10 Tips to Improve your Curb Appeal for free.