Deal-Breakers You Should Know When Selling a Home in San Jose
Posted by Theresa Wellman on Thursday, June 11, 2020 at 3:53 PM
By Theresa Wellman / June 11, 2020
Comment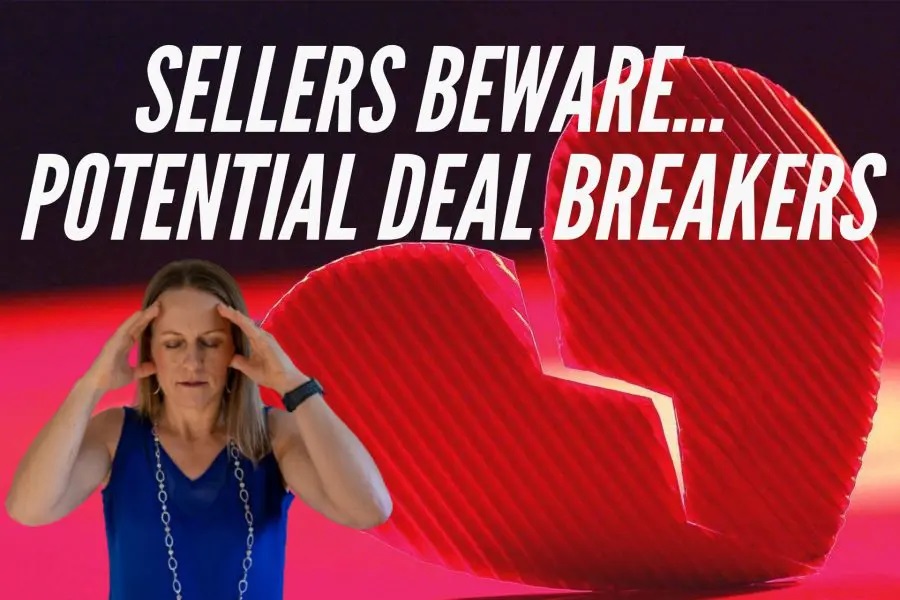 Putting your home up for sale can be stressful. Most home sellers worry about how much their home will sell for and how quickly it will sell. They also have to do various things to get it ready to sell and keep it in tip-top shape while it's on the market.
The last thing sellers need is more stress, like the kind caused by a sale falling apart. In the current low inventory and high demand San Jose real estate market there are a few major things that can stop home sales from closing.
Here are some home-selling deal-breakers you may not know about.
Extra Expenses
Homebuyers are looking to make a huge investment, often committing to the largest purchase of their lives. When additional expenses become apparent that create uncertainty or doubt, buyers can get skittish.
For example, homeowners association fees that are more than is typical for the area can turn off a buyer who otherwise loves a home. High property taxes or insurance costs also might make a home sale difficult to close. These are expenses that might not be immediately evident when buyers are browsing homes for sale but which, when discovered later in the sales process, could be problematic.
Sellers and their listing agents can avoid headaches later by being transparent early on when it comes to all the costs associated with a home.
Any Water-related Problems
Before you put your home on the market, you'll probably do a few improvements or repairs to get it ready to sell. One area you might want to specifically address is any defect related to water. Buyers back out of sales when water damage is uncovered during a home inspection.
Water-related problems include a leaky or old roof, poor plumbing, moisture in a basement or on a slab, or even a yard that doesn't drain after a downpour. Buyers are usually OK with having to paint walls or replace carpeting, but they don't want to deal with major expenses like a roof or plumbing system.
When preparing your house for sale, be aware of issues that will show up on a home inspector's report, and be ready to fix them ahead of time.
Insect Damage
Like water, insect infestations leave damage that's very concerning to buyers. The devastation that termites and carpenter ants or bees can cause is certain to be noted by a home inspector and can easily drive away interested buyers.
Keep in mind that insect damage isn't always obvious to the untrained eye. Before putting your home on the market, it's a good idea to have a professional pest-control company ensure that the property is pest-free and any past insect damage is repaired before buyers see the home.
Location
No matter how much money a buyer has to fix up a home they've just purchased, one thing they can't change is the location. Of course, you can't change it either, but you can help make sure your neighborhood isn't what turns a buyer off.
The San Jose real estate market has many different types of neighborhoods, and not all are created equal. It's critical, to be honest, and up-front with buyers who ask questions about noise at night, a levy that might affect the quality of the local schools, or even zoning laws or deed restrictions. These are mostly things beyond your control, but letting a buyer know about them upfront is better than them hearing them from somebody else down the road.
Keep in mind that in a home sale, just about everything is negotiable. But some potential hurdles are more deal-breaking than others, and negotiating might be more difficult or costly than simply nipping them in the bud.
Theresa Wellman is a real estate agent in San Jose CA whose knowledge and experience in the local market has assisted many satisfied home sellers. If you're thinking about selling your home in San Jose read the seller resources page for more detailed information.
Download my Home Buyer's Guide for more tips.