How Do Home Buyers Afford San Jose Home Prices?
Posted by Theresa Wellman on Saturday, February 4, 2023 at 2:30:41 AM
By Theresa Wellman / February 4, 2023
Comment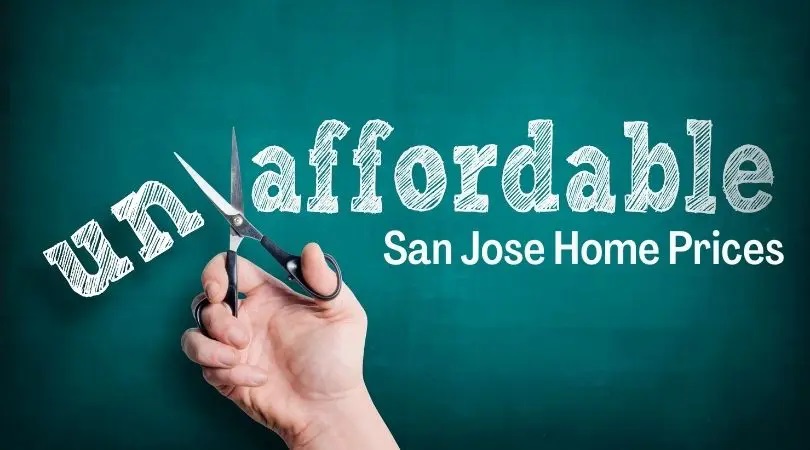 If you've followed the San Jose real estate market at all in recent years, you're aware that strong buyer demand and a low inventory of homes for sale have combined to dramatically drive-up prices.
At the end of the second quarter of 2019, the median sales price in San Jose was just north of $1 million. By the start of the second quarter of 2022, it had risen to $1.73 million, a whopping increase of about 70 percent. In 2021 alone, home prices were up by 23 percent year over year.
Things stabilized a bit in the spring of 2022, but multiple offers on homes for sale are still the norm, and the typical home still sells for 6 percent above its asking price. In other words, it remains a pricey market.
Which could lead to the question: "How do home buyers afford San Jose home prices? There are several factors.
They Work in the Tech Industry
The plainest explanation when it comes to affordability in San Jose is that the area is populated with employees of high-tech companies. Those employees earn high incomes, and high incomes are what allow people to qualify for high-dollar mortgage amounts.
Many employees also earn stock options or restricted stock units (RSUs) at the company they work at, which, when the stock market is on a bull run, can significantly boost stockholders' individual net worth. The jump in home prices has coincided with a tech job market that handsomely compensates workers.
They Live Farther Away
Another option for home buyers is to live a little farther away from their job and accept a longer commute. An area such as Blossom Valley in San Jose, for example, is a southern San Jose neighborhood that's far enough from downtown to feel like its own community yet still has highway access to make commutes bearable.
In June of 2022, the median home sales price in Blossom Valley was $1.43 million, a couple hundred thousand less than the overall San Jose market and even more affordable compared to areas nearest to the largest tech employers.
If you're looking for a home close enough to commute to some of Silicon Valley's largest employers but far away enough not to pay top dollar, consider Blossom Valley in San Jose.
They Buy Smaller Homes
With astronomical price-per-square-foot costs in San Jose, smaller homes are naturally more affordable than larger ones. Not only can you find lower-priced homes based on the distance from corporate hubs, but you can also find more affordability in areas that feature smaller homes.
The Blossom Valley real estate market in San Jose is made up of homes mostly ranging from 1,000 square feet to 1,800 square feet and predominantly single-story. There are larger, two-story homes in some of the newer developments, but the majority of single-family homes in Blossom Valley were built in the 1960s or '70s. There are plenty of what you might call "starter" homes.
Another way home buyers get their start in homeownership is by purchasing a condo or townhome, which usually comes with lower sales prices than single-family homes. It's a common strategy among first-time buyers to live in a condo or townhome for five or 10 years, then use their equity to make a "move-up" home more affordable.
Going Forward
In June of 2022, median sales prices dipped from their May levels. Higher interest rates tend to affect buyer demand, and seasonal inventory boosts naturally increase the supply of homes on the market.
As inventory returns to more normal levels and higher interest rates curb buying power (and demand), the extreme sellers' market San Jose has experienced in recent years is now changing in the near term.
Work with a Knowledgeable and Experienced Realtor
Theresa Wellman is an experienced real estate agent with extensive knowledge of the Blossom Valley, Almaden Valley, Cambrian and nearby neighborhoods in San Jose. She has many outstanding Google reviews from clients she's worked with. Check the free home buyer reports and videos and watch her buyer-specific videos to understand the most common questions buyers typically ask.