How Do You Get From "Decision to Move" All The Way To SOLD?
Posted by Theresa Wellman on Tuesday, July 9, 2019 at 5:32 AM
By Theresa Wellman / July 9, 2019
Comment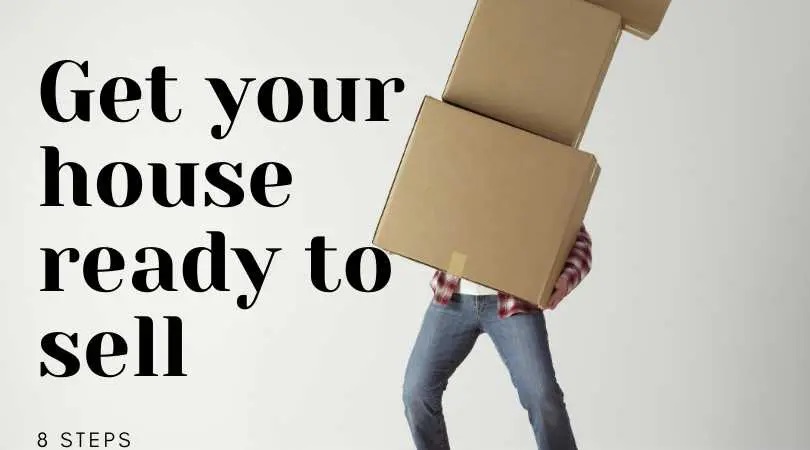 Are you wondering what steps it takes to get your house ready to sell and put on the market? This article will cover the 8 steps I recommend you take to get your house ready to sell and put it on the market.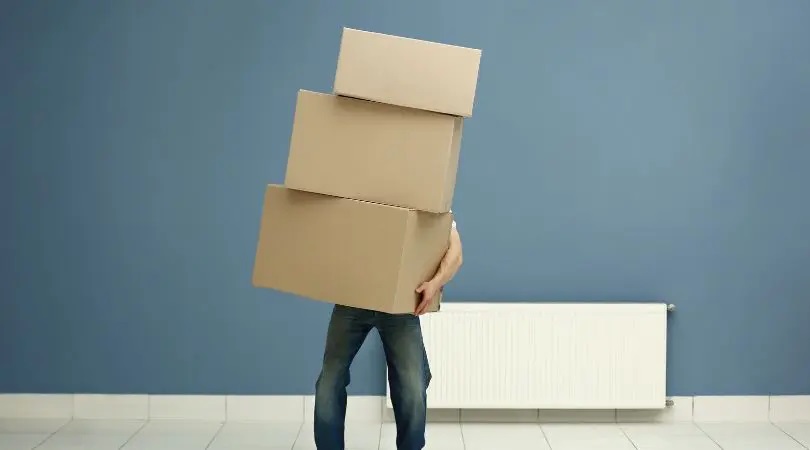 Overwhelmed with the move? Here are 8 steps to SOLD!
#1 UNDERSTAND WHERE YOU'RE GOING AND HOW SOON YOU NEED TO BE THERE
These preparation steps will help you understand and make decisions for the next several areas in this process to get your home to the market.
#2 PREPARE YOURSELF FOR THE PROCESS
We all know moving's a lot of work. Maybe you haven't done it in a while, but moving is tons of work, and honestly, putting your house on the market and selling it is even more work. Think about it. When you go to a model home, how does the home look? Very tidy. Very neat. Clutter-Free. Most people don't live that way daily, and it's okay. But to get the most money for your property and to really get the most buyers inside to look at it, we've got to do a lot of prep to make your home look as close to a model property as we can.
Prepare yourself for a lot of time and effort and the emotional process as well. You have a lot of memories in the property, but also you're used to living a certain way, and it's going to change over the next several months while you prepare your home for sale. Maybe you're going to be a little out of your comfort zone. Just know that this is part of getting your home sold for the most money. Prepare your mental state and simplify your life to spend extra energy on the move.
#3 HIRE A REAL ESTATE AGENT
Yes, the earlier you hire an agent, the more they can guide you through the process and upcoming decisions. Also, hire an experienced agent who often deals with this home prep process. A good expert can guide you through this checklist's next steps to get your house ready to sell. Setup a time to discuss your questions.
#4 DECLUTTER, PURGE, AND NEUTRALIZE
I really think you should enlist your agent's guidance here. Listen to your agent. You hired her for a reason…to guide you through this process. If you want to get the most money for your property, it's really critical that you do these steps. As mentioned in step #2, think model home. You should enlist the help of professionals here. This is where your agent teamed up with a stager help. Hire a home organizer if you are really overwhelmed, or take your time if you have it.
For example, professionals can help you sort through your belongings and figure out what you need to take to your next home if you're downsizing. Even organizers/movers specialize in downsizing and can assist you with picking out key items to keep so your next place still feels like home. Once your purge is complete, the rest of your belongings need to go: get rid of them by selling, donating, or giving them to your family.
#5 MAKE REPAIRS
Many people have a "honey-do" list of items they know needs to be done. For example, I've got a lot of paint touch-ups, but I just haven't done it; it's not that important in my day-to-day life. If I were putting my house on the market, the paint definitely needs to be taken care of and in tip-top condition. Maybe it's a squeaky door or a window that sticks. Little repairs like these really need to be done when your property goes on the market. The more things that buyers see become barriers for them and reasons for them not to buy your house. It gives buyers the impression that your property is not well-cared for, and no one wants to buy a run-down property. You don't want to give buyers reasons NOT to buy your house. We want to give them reasons TO buy your house. Minimize all of the little repairs they could consider barriers to and get those repairs done.
#6 PRE-SALE INSPECTIONS
Why would you do pre-inspections? I have had many clients leave the San Jose area. Many other areas don't do inspections ahead of time. So why do I recommend it?
First, we will legally protect you as part of your disclosures. When a buyer is looking at your property, they will already know the things that need attention with your property. They are making an offer with those known and upfront.
The second reason is when you're negotiating with the buyer, wouldn't you want to know how much the repairs will cost or what you're negotiating? What if there is an unknown foundation repair that costs $10,000? I can't imagine playing any sort of game, for example, poker, without knowing the cards in your hand. So why would you do that with one of your largest assets? Why would you negotiate without knowing all the details of what you're negotiating?
A seller often doesn't know some items that need attention in their property until they have the pre-inspections done. If the repairs highlighted in the pre-inspections could easily be fixed ahead of time, you can remove the surprise and the potential barrier to the buyers. So get pre-inspections so you can consult with your agent on what should be done ahead of time and what you should negotiate at the table with the buyer.
#7 HOME PREP
I mentioned in Step #2 about presenting a model home. This step is where we're going to make your house a model home as much as possible. The areas that give you your return on your investment are:
1. PAINT
Paint your interior and exterior if they both need it.
2. FLOORING
The flooring should be in really good condition and clean. If you need to replace the carpet, you replace the carpet or professionally clean it if it's in good condition. Professional tile steam or maybe even hardwood floor refinishing may be necessary.
3. LANDSCAPE
Landscaping at your property needs to be clean and presentable, plus have really nice colorful flowers or plants and fresh mulch. Almost everybody can use a fresh layer of mulch to really make your landscape pop. Curb appeal is your first impression to buyers. You want buyers to be excited when they see your property. You want buyers to see your house picture online and mark it as a favorite to come see. Maximizing your curb appeal is really important.
Download my 10 tips to maximize your curb appeal packet or setup a time to talk specifics about your property. I highly recommend you look at this list if you're considering selling your property. Much of the home prep work is easier if it is spread out over months rather than weeks.
#8 PUT THE PROPERTY ON THE MARKET AND SHOW IT OFF!
You hire your agent for this step, of course, so ensure your agent has strong marketing skills and a package including professional photographers and videographers. Your agent should also have recent experience marketing to today's high-tech buyers. If you are still living in the property while selling it, your daily presentation of the home will be crucial for buyer impressions.
Your job as a seller will be to show off the property in its best light every time a buyer comes through. Think of the experience and all your visitor's senses: smell, sight, and sound.
For smell, cover the basics and empty out your trash often. Make sure your kitchen and bathrooms are really clean, and clean up any pet hair or pet bowls. Don't turn off any buyers with little things that are simple to fix.
Present the house as tidy daily with beds made, mail picked up, and balancing colors to please the eye.
I suggest playing some really nice background music or a waterfall feature for soft sound. Sound will really bring relaxation and peace to your property, and that's what home should feel like.
Work with your agent as a team to present your home as best. Yes, it takes effort, but your effort will pay off in financial return on your property investment.
WHAT'S NEXT?
Many online estimates are mathematical calculations that do not know unique details of your home. Do you want a more accurate estimate from a professional, learn more about our service to follow your home value.
We are here to support you through your unique transition; schedule a no-obligation seller consultation with Theresa to get your questions answered.