How Long to Sell A Home in San Jose
Posted by Theresa Wellman on Friday, January 17, 2020 at 6:14 PM
By Theresa Wellman / January 17, 2020
Comment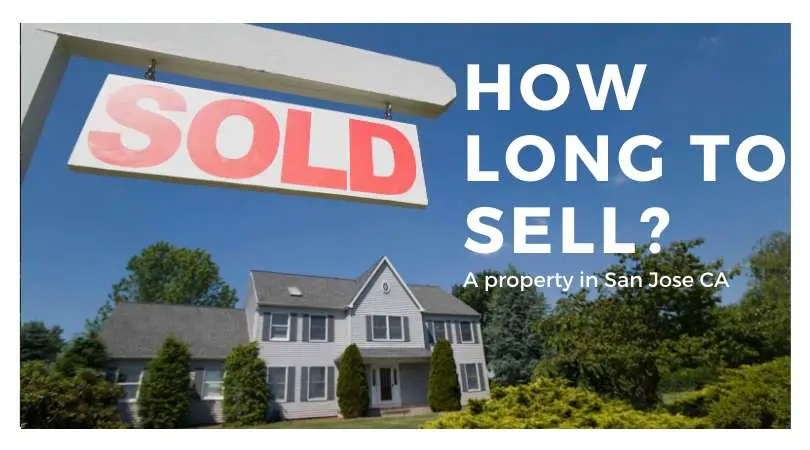 How long does it take to sell a house? When will my house sell? What's the average time to sell a house by zip code? These are some of the most common questions that I will address in this article.
There are many factors involved in determining how long it takes to sell a house. I will break it down into sections of the process, so you have a general idea of how long it will take in any market. Working backward there is escrow timeline, days on market and home preparation time.
How Long is Escrow?
In the San Jose area, there are many buyers who are very prepared to purchase a home. These prepared buyers have started the loan approval process before identifying a property. For these buyers, a 30 day close of escrow is pretty standard.
If the buyer is already pre-approved, they may be able to close even faster. I have closed escrows with a buyer who needed a mortgage anywhere from 15-40 days. The variability in the timeline depends on the contingency time period needed as well as how advanced the buyer is in the home loan process. To understand the difference between loan pre-qualification and pre-approval, watch my video on this topic.
If the buyer is purchasing with cash, escrow can close in around 1 week. Cash buyers are not common in San Jose's market. Although, it is common to have buyers with significant down-payments, from 30-50% down.
How Long on the Market Before a Contract? What is Days on Market?
Of course, before escrow starts, you must find a buyer. Your property must be exposed to the market. The time your property is available on the MLS until a contract is received, is called Days on Market (DOM). The DOM changes based on how the market's doing.
For the sake of this article and overall calculation of how long does it take to sell a house, let's use an average of two weeks DOM. To understand the current DOM for your area, reach out to me or visit the market statistics page on my website that is updated monthly.
Home Preparation Before Market
Most properties in San Jose need some sprucing up for buyers. The steps to consider are covered in my 8 Improvements to Increase the Value of your Home. Most sellers spend two to four weeks pre-packing as well as updating painting, landscaping and more.
Also to consider is pre-listing inspections. I would plan a minimum of 1 week for these inspections and any necessary repairs found.
After repairs, with the property fully prepared, your listing agent needs time to prepare the marketing pieces which includes professional photography, professional brochure, and custom online marketing pieces. This can take 1-2 weeks.
If we add up the home preparation steps discussed above, plan on 4 to 6 weeks of prep time. I recommend you hire a listing agent at the beginning of this process so the agent can identify the preparation items necessary for your property so you do not get side-tracked. What questions do you ask a listing agent? Watch this hiring an agent video.
How Long Does it Take from Start to Finish to Sell A Property in San Jose?
Adding up each category above, 30 days escrow, 14 days on market, 4 to 6 weeks of home preparation, the total time from starting to moving out is around 3 months. Remember this is an estimate based on varying average days on market as well as the home preparation required for your property.
What does a realtor do for a seller and how can they help in this process? Read How to Choose a Listing Agent.
If you have any questions, please feel free to reach out to me. If you're interested to discuss this further, please contact our office to work with an experienced and knowledgeable San Jose real estate agent.
DOWNLOAD my Interview Questions for Hiring Listing Agent for FREE!