Living in San Jose: Buy & Sell Simultaneously Guide
Posted by Theresa Wellman on Friday, August 27, 2021 at 7:37 AM
By Theresa Wellman / August 27, 2021
Comment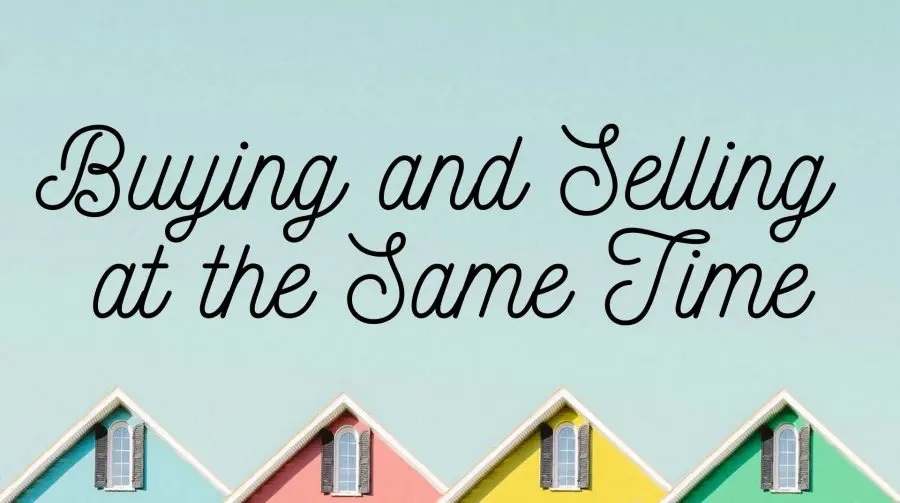 The process of how to buy another house while owning a house can be overwhelming on their own. It feels complicated to make life transitions, but I'm sure you are considering this, since your family is growing, you want a better location, or you dreaming of a bigger backyard. Or maybe the opposite, you are getting ready to downsize because you have too much house and just want to simplify life. A common need I see today is more space, since many people are working from home during COVID-19.
Keep reading to discover the highly recommended four-step plan on buying and selling with real-life examples of how people are doing it today.
1. Focus on your goals.
Ask yourself some critical questions. What change are you most looking forward to? What will you miss? What are you worried about? Moving to a new home while selling can feel like a very complicated task. Therefore, you must be clear on your goals and objectives to make that happen.
For example, if you're asking yourself, "Should I buy a bigger house?" Make a list of the reasons to buy a bigger house. It can help you stay focused on your goal and identify your next move, whether you're deciding to move or stay.
2. Understand your finances.
Understand how much home you can afford and what options are suitable for you. Where is your down payment coming from? Do you need to sell first to get that down payment money out? Maybe can you get a home equity line to use that money as a down payment for your purchase. How much of a monthly payment can you afford? Can you afford your current house plus a new house? These are all really important factors to understand so that you know what your true options are for making the transition.
COVID-19 has restricted some of the financing rules and made it harder to get loans, but I am finally seeing some improvements to these rules. Find out the available options for you ahead of time.
3. Understand the local market.
Are you making a transition in the same city? Are you leaving and going somewhere else? If so, you need to understand the market in both locations.
Be sure to check out my monthly San Jose real estate market updates.
Make a specific plan.It's important to hire a very experienced real estate agent who can discuss all options with you. Once you meet someone who can guide you on how to sell and buy a house at the same time, that's already a good starting point!Set up an actual plan and steps with a timeline to accomplish each. Once you have a plan, it's just a matter of acting on it. I find a lot of people get stuck since they don't have a clear plan. Without a clear plan and backup options, you can get in a difficult situation or not make the move out of paralysis.Looking for the best real estate pro in San Jose, California? Check out my video on YouTube about covering the reasons why you should choose Homeowner Experience for your housing needs

. Rest assured it's worth watching!





Real Examples of Buyers/Sellers Making the Transition
1. Downsizers
If you're looking to take your large house and move into something smaller, the most likely option is to get a home equity line of credit on your current house to be able to make your purchase first. Then make the move and prepare your larger home for sale.
But if you're fully retired and don't have a lot of retirement income, that might not work for you and you might have to sell first. One of the ways I encourage people to work through the process is to rent a temporary home or plan to travel for a couple of weeks while your property is on the market. Both of these options allow flexibility for buyers to get in and see your property, and minimize interruptions and constant home prep while you're living there.
2. Move-Up Buyers
Depending on your financial options, there are 3 main scenarios.
The first one is easiest if you can afford to buy first. I see homeowners who have been in their current home long enough that they have enough equity to borrow for the down payment. If your income allows, you can then buy your next home, make the transition, and then sell your first home after you vacate.
The second option is to rent an interim home and completely move out of your current home. I've worked with several buyers and sellers that chose to move out of their house first and then rent somewhere for six months. This allows time to prep their old house, get it in contract, and then put the money in their pocket to start the next home shopping without the pressure of time and constant interruptions.
The third option is to live in the house while you sell it and negotiate a rent back to help you make the purchase. Living in your house while you sell it with everybody home — kids or anyone working from home — is very difficult. But another one that's highly popular today is to rent an Airbnb for a long weekend. Get out of town, enjoy yourselves, or work from home at some other location. You don't have to worry about people coming and going while you're living there and in a fast market, you can sell your home in just that weekend or week away. Once your property is in contract, you can pack up and move. Today's San Jose market is allowing a decent amount of rent back and even sometimes free rent back. I don't know how long that'll last, but even if you have to pay to rent your house back to avoid an extra move, that's a huge advantage. With 30 days of escrow and up to 60 days of rent back, you could have 90 days to find the next home.
Here's a BONUS video for you!
6 tips and techniques to educate you on how to win a house bidding war! These tips are from my 16+ years of real estate experience as well as my visibility as a listing agent. There are several preparation steps that can be applied to make sure you are ready to beat other offers on a house!
Oh wait! Before you go, just letting you know that you can download our 8 Steps to Get your House Ready to Sell guide for FREE!