How to Choose a Mortgage Lender
Posted by Theresa Wellman on Saturday, July 25, 2020 at 3:07 PM
By Theresa Wellman / July 25, 2020
Comment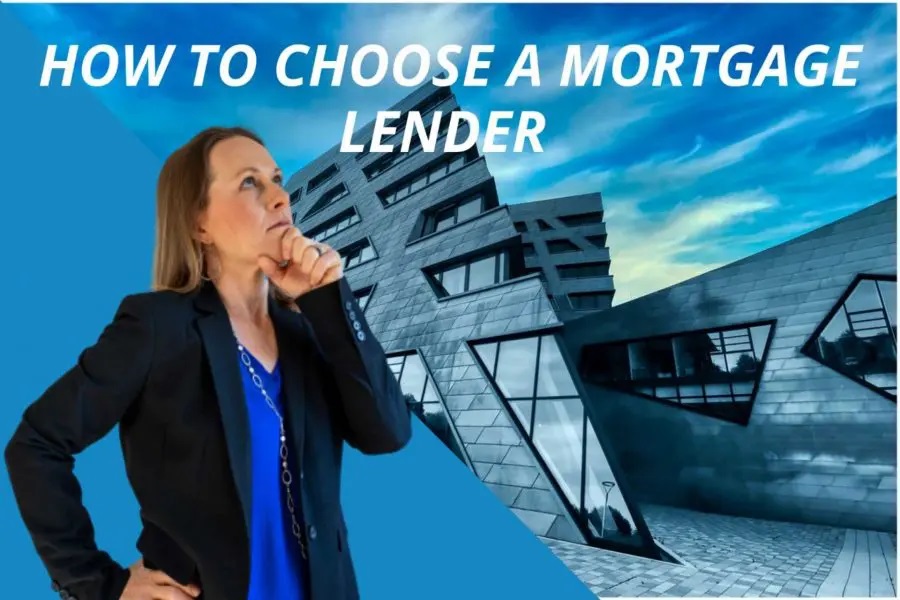 Are you in the process of buying a home or researching the steps to buy a home? Are you curious about the home loan process and why choosing the right lender is critical? Let's review what to look for when choosing the right lender.
Below you will find actual cases from June 2020 with my real business, real clients. These cases serve as examples of some of the things that could happen and the lessons learned in order to avoid problems. These cases are in the middle of the COVID-19 pandemic and some lenders are performing extremely well while others are having some problems. So, please to be aware and sensitive who you choose to ensure they are successfully operating in the recent market.
When buying a house, did you know that choosing the right mortgage lender is critical in your success?
There are two key reasons to choose the right lender:
Perform on Time -

W

hen you write a purchase contract, you

and your agent are

putting timelines in the

contract. These

are promises to the seller that you will perform

on a schedule. What

happens if you don't perform to those timelines?

S

imply

, things

get

messy. So

,

it's really

important to choose a lender that

has

recent experience and

can be realistic in the current market.

Communication/Teamwork -

Another advantage to having the right mortgage broker is to help your offer be more competitive.

Y

our team can

be

influen

tial to

your offer being chosen.

The right lender knows how to connect with the listing agent, your agent and you with proper updates and clear plans.
What does a mortgage loan officer do?
A loan officer is

going to help you find a loan that works for your budget and qualifications

.

Everyone has different qualifications and needs to be setup with the best loan

program

.

The lender

should

be able to lock the rate that they're promising you. That is

important that they deliver on what they are saying.

Work within the

contract timelines

as promised.

One

key dut

y

of a loan officer is to communicate to all parties. Of course, that means you

, but did you know

that

i

t's

also critical that they're communicating with your agent and the listing agent of the

property?
What to look for in a mortgage lender?
Find recommendations of lenders who have been recently successful with a PURCHASE loan (not a refinance, that's different) for your friend, co-worker or another client your agent worked with. Check that they qualify and will perform to all the points listed above.
3 Actual Cases We Can Learn From
Case 1: Make sure lender has recent PURCHASE LOAN experience!
Donna knew a lender from a personal refinance a few months ago. Donna had been working with this lender for a while and thought all the paperwork necessary was in order for her to make a purchase of her next home.
MISTAKE 1 - Donna didn't want to talk any other lender before an offer on a house because she had such great confidence due to recent experience.
MISTAKE 2 – Assuming refinance experience is the same as purchase experience.
CASE DETAILS – Donna wrote an offer with this lender with a 12-day loan contingency. The seller accepted and of course the seller expected buyer performance. 12 days in the San Jose market with all forms already submitted to the lender should be plenty of time!
During those 12 days, when the lenders should be submitting your file to the bank, the lender kept changing the programs and the loan details they promised to the buyer. (take note that Donna thought that the lender had all the necessary paperwork already and thought that they would be submitting that loan right away to the underwriter during those 12 days).
Three times in the 12 days Donna got extremely upset and asked "What happened to the first thing you promised? Why didn't you lock it? Where did the first loan go?" Donna finally agreed to talk to my personal lender referral to understand if the loan program changes were true or not.
Donna ended up working with my lender who got the loan fully pre-approved in just 5 days and was able to close it in less than 21 days.
LESSON - Make sure your lender has recent experience and that you have a backup lender to jump on immediately if needed. Do not wait 12 days or until your loan contingency is due. A lot of stress could have been avoided if Donna had talked to another lender in the beginning.
Case 2: Research lenders and rates AHEAD of offer!
This case was the true story of Brandon, a buyer for one of my listings. Brandon was pre-approved with one lender, but
MISTAKE 1 – Brandon decided to shop rates AFTER he was in contract!
MISTAKE 2 - Brandon completely switched lenders 5 days into the contract.
MISTAKE 3 – Brandon thought he could save money and still get the house.
MISTAKE 4 – Brandon did not realize or think through that the listing agent knew his pre-approval lender.
CASE DETAILS – Brandon's offer was accepted based on a reliable lender who I and the buyer's agent had recent experience with. Brandon did not communicate with his agent and decided to shop rates when the contingency time clock was already ticking. Brandon fired the lender who gave him the pre-approval letter with his offer. Since I had a relationship with this lender, I was alerted of this change and had to contact the buyer's agent and the seller about this problem. I then connected with Brandon's new lender and was promised they could perform on the schedule but was not confident based on experience.
Brandon's new lender could not get loan approval in a timely fashion. The seller's got very upset and had to change moving plans. 21 days into the contract, Brandon still did not have loan approval when he should have had it in 10 or less. Brandon was very nervous, I was calling the lender and buyer's agent every day and the schedule slipped, by a lot-over 2 week late!
LESSON - Seller could have cancelled the contract and Brandon lost the house. Instead these sellers required a hefty late fee for each day Brandon closed escrow after the promised date. Any little bit Brandon thought he was saving with this loan ended up costing him 4 weeks of big stress, thousands in late fees, and extra living expenses since he has to leave his rental before he closed.
Case 3: Success! Researched options and good communication.
The last case involves Terry who did a lot of lender research ahead of time and her story ends up great! Terry had two complete pre-approval letters going into the offer. Both lenders had all paperwork turned in and were valid pre-approval letters.
CASE DETAILS - When Terry was ready to write an offer, she was able to pick which lender had the better rate or that she felt most comfortable with. Terry also had a really solid backup pre-approval as well.
We wrote an offer with Terry's preferred choice lender and were able to move through the final loan approval process without any problem. This was a great success story and how home-buying should be.
If you're a home buyer and you really want a house, don't stress about losing the house or timelines, protect yourself, do your research ahead of time to make sure you've got a great mortgage lender (or two!) on your side.
OVERVIEW
Things do happen with lenders and processing a loan. An informed buyer should have a contingency plan. Research, as you can tell according to the three actual cases mentioned earlier, is a very important part of the process BEFORE you find a house.
Do whatever you can to avoid working with a bad loan officer. Make sure their communication is on point and that you have a strong referral in the background to make sure this person can perform as they promise.
As we have learned from Donna's story, be open to a plan B. Brandon's story teaches to not jump lenders in the middle of your contract.
Choose the right lender to move forward with from the very beginning of the contract.
BONUS!
Download my San Jose Recommended Lenders list
Click my free NO COST TIPS to increase your offer's VALUE list for more list.