Evaluate Buyer's Offer When Selling a Home in San Jose
Posted by Theresa Wellman on Friday, July 9, 2021 at 8:08 AM
By Theresa Wellman / July 9, 2021
Comment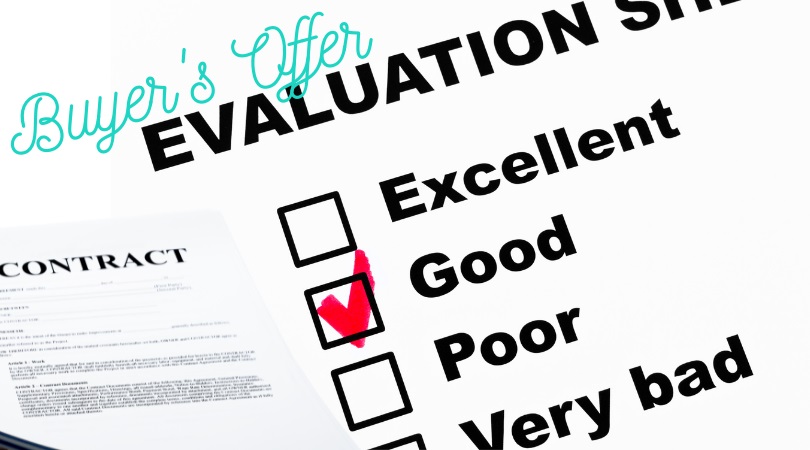 Ordinarily, home sellers are primarily concerned with two things: how quickly their home will be sold and how much money it will sell for. In hot sellers' markets, however, there can be other details to consider.
When buyer demand is high and the inventory of homes for sale is low, multiple purchase offers on the same home are common. A multiple-offer scenario is good for the seller because they can choose the most attractive one. But multiple offers also present a seller the opportunity to get what they want out of the sales contract above and beyond the price.
Here's how to evaluate a buyer's offer when selling your home.
Look at the financing
In an effort to compete in heavy sellers' markets, buyers are increasingly putting in all-cash offers on homes for sale. And cash offers are something home sellers might prioritize, even if the purchase price is lower than other offers.
The reason cash offers are alluring is that the mortgage process tops the list of things that derail a sales contract's closing. A cash buyer doesn't need a lender, so they don't have to meet any requirements lenders demand. Without a lender in the mix, cash sales often close much more quickly, which you may or may not want.
Think about timing
If you're living in a high-demand area, such as in the Almaden Valley area of San Jose, it's important to pay attention to how fast homes are selling. Almaden Valley homes for sale are often off the market in a matter of days, which sounds great. But if you don't have your next home settled on, a lightning-quick sale might not be great for you.
When you have multiple offers, you have some leverage with regard to the timing of your move. If you need some extra time in the home, for example, you might want to ignore an offer that's asking for a quick close. An offer that allows you to completely control the timeline for title transfer and move-in dates might be more appealing to you than a higher purchase amount.
Consider contingencies
Contingencies are written into home sales contracts mostly to protect the buyer and lender. They can back out of a contract if certain conditions aren't met, usually inspections, financing, and appraisals. An offer with fewer contingencies can be more appealing.
If you live in an older home in area like Willow Glen in San Jose, you might be nervous about a home inspection. Some Willow Glen homes for sale, for example, can be upwards of 100 years old. A buyer who waives an inspection contingency might be more desirable than one who offers a higher sales price but could want to lower their offer if a home inspection isn't to their liking.
A cash offer won't include a financing contingency, but it still might carry an appraisal contingency, which would allow the buyer to back out if the home doesn't appraise for the agreed-upon price.
Control concessions
Sometimes, what's included in the sale of a home is a point of negotiation between buyers and sellers. Buyers might ask for things to stay after you move out.
For example, a fair number of Almaden Valley homes for sale come with gorgeous mountain views. What they don't always come with are yards with nice landscape to complement those views, or the patio furniture you relax on when enjoying them. But buyers might ask you to throw them in.
When you have multiple offers in a strong sellers' market, you don't have to make difficult concessions just to get the home sold. There are plenty of other buyers, which puts you in more control of specific terms of the deal.
Theresa Wellman is a real estate agent with an outstanding track record of Google customer reviews working for clients selling homes in the Almaden Valley and Willow Glen neighborhoods of San Jose. Check out the free home seller reports and videos available on her site.