How to Know If You're Ready to Buy Your First Home
Posted by Theresa Wellman on Tuesday, November 5, 2019 at 6:51 PM
By Theresa Wellman / November 5, 2019
Comment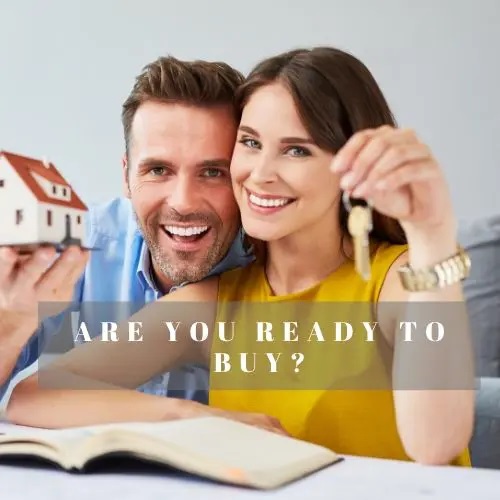 Many first-time homebuyers purchase their first home because they need more space than their current rental provides or they simply want to place to call their own. Others make the move to homeownership simply because they're tired of makings someone else's mortgage payments. It's easy to feel as though paying rent is throwing away money.
But becoming a first-time homebuyer is not a one-size-fits-all proposition, especially if you're in a high-priced area such as San Jose. A home is likely the biggest investment you'll make, so knowing that it's the right investment is imperative. Whether you're talking with a Willow Glen real estate agent to buy a home in San Jose or elsewhere here are some ways to know whether you're ready to buy your first home.
Is the timing right?
You probably hear about those who are millennials (ages 18 to 36), whose attitudes toward homeownership are often a subject of debate in mainstream media. What is less up for debate is that the older end of the millennial generation makes up a large percentage of current first-time homebuyers.
This is partially due to economic factors. Those who land at the older end of millennial status tend to earn more income than those at the younger end. Someone who's, say, 35, is likely more able to qualify to buy a home in the desirable area like the Willow Glen neighborhood of San Jose than is a recent college graduate.
In fact, Willow Glen real estate market trends suggest what the National Association of Realtors data sets show nationwide: Older millennials are the ones becoming first-time homebuyers. The median age of all first-time homebuyers is 32.
Also, surveys indicate that millennial homebuyers also tend to view purchasing a home as an investment, so purchase price relative to anticipated value increases is important to them.
The real estate bubble burst in 2008 was caused in part from people who bought more home than they could afford. Now, an experienced real estate agent will tell you that's no longer the case. Buyers are purchasing what they can afford, and are buying with price appreciation in mind. Lenders also qualify buyers more carefully to determine how much they can spend to purchase a property. When a buyer works with an experienced real estate agent in a competitive real estate market like San Jose, they will need to get "pre-approved" for a mortgage from their chosen lender.
What will your household look like in five years?
It sounds like a cliché job-interview question, but first-time homebuyers might want to consider not just their household's needs now, but also five years down the road. Not just because a growing family is likely to need more space, but because it makes economic sense, too.
Most real estate agents would suggest that buying a house and moving in less than four or five years is usually not a sound financial decision. Moving a year or two after buying, even with the area's impressive price appreciation, could mean not breaking even just on a down payment and closing costs. Statistics seem to indicate that buying and then staying put for at least four or five years, usually pays off.
Are you ready to settle down?
Knowing that it makes financial sense to stay in a purchased home for a while doesn't necessarily mean you're ready to do that. While it's nice to have a yard and have the freedom to make the house as you want it, it's also a commitment.
Are you ready to be part of a local community? Are you good with sending your children to the local schools? Do you anticipate a job change that could force you to move? These are all things that need to be considered.
There's nothing wrong with being a renter, and there are those for whom homeownership might give a sense of being "tied down." If you're not willing to commit to a particular neighborhood or home, maybe homeownership may not be for you, no matter how much financial sense it otherwise seems to make.
Theresa Wellman is an experienced Willow Glen real estate agent with extensive knowledge of the Willow Glen and Almaden Valley neighborhoods of San Jose, as well as the areas near there. She specializes in working with first-time homebuyers in those areas. For more information watch the buyer specific videos to understand the most common questions buyers typically ask.
DOWNLOAD my Home Buyer's Guide for more tips and information.