Guide to Choosing a Real Estate Agent in San Jose
Posted by Theresa Wellman on Wednesday, March 11, 2020 at 5:41 PM
By Theresa Wellman / March 11, 2020
Comment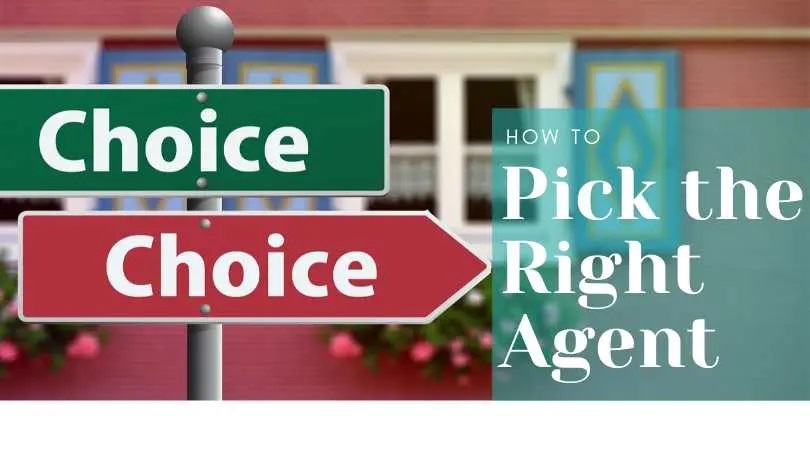 Once you've decided to enter the real estate market, as either a buyer or seller (or both), the next step is likely going to be choosing a real estate agent to represent you.
There are more than two million real estate professionals in the United States, and there is no shortage of real estate agents in San Jose, CA. Chances are, you know an agent or two yourself. But selecting the right one for your home sale and/or home search isn't simply a matter of calling the first person you know or the first person whose ad you see. There should be some homework involved. Here's how to pick your real estate agent.
For home sellers
When you're selling a home, your two primary concerns are how quickly it will sell and for how much money. When picking a real estate agent, you'll want to keep those two objectives in mind.
Market conditions will largely determine prices and sales times, but it's important to pick a listing agent who thoroughly understands those market conditions, which can change. It helps to have a listing agent with experience and who is knowledgeable about specific neighborhoods. All real estate is local, they say, and in "hot" markets especially, factors can vary from neighborhood to neighborhood.
If you're looking to sell, look for a real estate agent in San Jose, CA that has experience listing and marketing homes in your specific neighborhood. You can research agents online to see whether they have marketing that seems to fit your home's location and determine whether they give their listings proper exposure.
When interviewing a potential listing agent, ask about their marketing strategies and the average days on the market for homes they've listed recently. When it comes to selling a home for top dollar, the key is to attract as many buyers as possible, which can make an agent's marketing just as important as current conditions in the market.
Referrals and online reviews can also be important parts of choosing a real estate agent. If you keep hearing a particular agent's name come up in conversation, it's a fair indication that people you know have had a good experience with them. Online reviews, too, will give you an idea of what others think of agents they've worked with.
If you're thinking of selling check out the following short videos that answer common questions home sellers have: Home Seller Questions Answered.
For home buyers
When it comes to buying a home, a real estate agent should be able to help you find a home that you love, where you want to live and negotiate the best possible price for you. Much like when it comes to picking a listing agent, choosing a buyer's agent should involve someone who knows specific neighborhoods.
In San Jose, for example, conditions in a neighborhood like Willow Glen might be a little different than in the overall market. A Willow Glen real estate agent, for example, should know that inventory is low and homes are selling faster this time of year than they normally do.
Keeping an eye on local trends, they should also have a good idea of whether changing seasons might bring more homes into the market. Will more sellers decide to cash in on 10 straight years of equity gains and put their homes up for sale this spring or summer?
A buyer's agent should also be able to act quickly and direct buyers to homes as soon as they hit the market, or even before. Time is of the essence for buyers who are in a seller's market.
For more information check out the following short videos that answer the common questions home buyers have: Home Buyer Questions Answered.
If you're looking to buy or sell in the Willow Glen, Almaden Valley, or Blossom Valley areas of San Jose, it's vital to pick an agent who has experience, knowledge and a track record in those specific neighborhoods. The team at Homeowner Experience can provide expert guidance to help you navigate through the home buying or selling process. Visit our Free Reports for more buyers and seller guidance.
DOWNLOAD Interview Questions for Hiring Listing Agent. It's 100% FREE!