How to Win a House Bidding War
Posted by Theresa Wellman on Friday, June 25, 2021 at 8:15 AM
By Theresa Wellman / June 25, 2021
Comment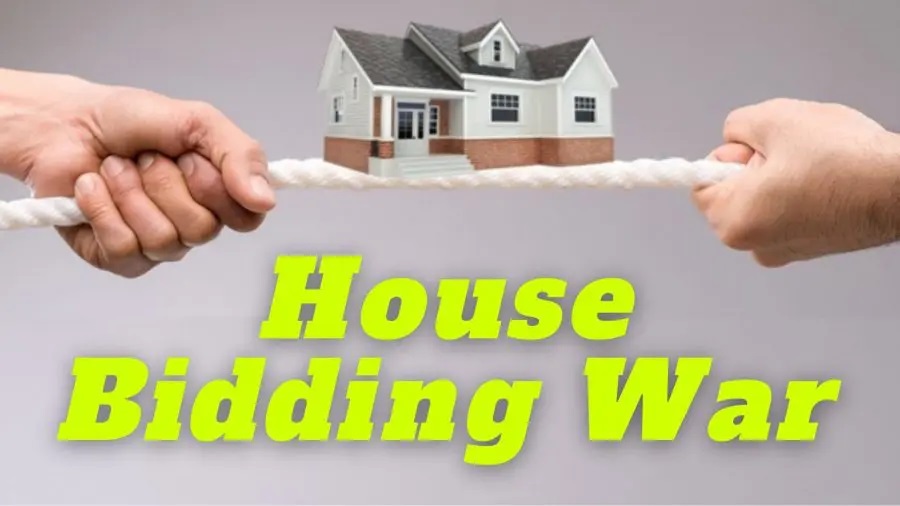 Are you looking for tips on how to win a house in a competitive real estate market in San Jose? This article introduces six tips and tricks on how to bid on a house with multiple offers, particularly on how to win the highest and best offer. As a home buyer or seller, the strategic planning of your next move will make a large impact on how to win a house bidding war.
So, grab your favorite pen and let us learn the insider information on how to beat other offers on a house.
1. Know Your Limit

The first step in how to win a house in a competitive market is to understand your limit. You may have found unique resources on how to beat other offers on a house, but these techniques are proven and tested and are guaranteed to make your real estate transaction successful. It is imperative to know your numbers ahead of time to determine your comfort level.
2. Ask Key Questions Before the Offer

Talk to the listing agent and ask questions at least twenty-four hours before the offer deadline (or as soon as possible), to ensure you are in contact with the listing agent and they are not distracted by other people's offers. As you do your research, most of this is going to be done by your agent, however, there are certain questions that you can ask to help understand what can make the offer sweeter for the seller.
Learn how to properly respond to offers from the San Jose housing market and make time to meet with the sellers. Check further to see if it is okay to check in after the deadline to see if you missed the mark. It is important for you to understand how each listing agent works to avoid losing a house at the last minute.
3. Follow The Agent's Instructions

Most agents offer instructions that specifically request items being included with the offer (usually proof of funds, which makes sense). If the listing agent is asking for something, check you are following their instructions properly and doing everything they ask. You do not want them to discount your offer because you did not read the instructions.
[embed]https://youtu.be/AO7wS3miZ7s[/embed]
4. Prepare Your Best Offer

Write a strong and competitive offer based on the San Jose real estate trends. Have your agent figure out what is going on in the market right now and brainstorm how you can make your offer sweeter for the seller.
With a background in Mechanical Engineering and a degree from Santa Clara University, I love stats and data. I am very familiar with the local San Jose real estate market trends. I happily review real estate statistics with you as part of your transaction so you can make choices based on concrete facts.
With over fourteen years of experience, you will be expertly guided through your sales process step by step. My goal is to provide exceptional real estate service above and beyond the norm, which is why I named my website HomeOwnerExperience.com.
If you want to speak, we can talk about your moving plans and your neighborhoods of focus. We will together assess if we will make a good team. Schedule a buyer consultation call through this link: https://calendly.com/homeownerexperience
5. Cover Letter And Presentation

Have your agent organize your files so it is easier to review and compose an email summarizing your offer to determine the main differentiators. Maybe you are deciding to pay for some of the seller's closing fees, this needs to be pointed out (marked and bolded).
Include the lender's contact information, right in the introduction of the email. Make sure that your lender is calling the listing agent to talk about your qualifications and the process you have gone through.
6. Inquire And React

You need to be proactive in this seller's market, rewrite your offer, and get it in front of the seller before the agent presents it to them. You need to be communicating with the agent and be prepared to rewrite your offer, if necessary, as certain agents do not like to do counteroffers. They want to just get in contract and move forward.
Focus on how you are going to differentiate your offer. Do you see how your buyer's agent can be overly critical in this process? Their communication, their practice, and their preparedness are essential for you to win the offer.
Download this free guide about 7 NO COST TIPS to increase your offer's VALUE!