How Will California's New Zoning Law Affect San Jose Housing Market?
Posted by Theresa Wellman on Thursday, September 8, 2022 at 6:51 PM
By Theresa Wellman / September 8, 2022
Comment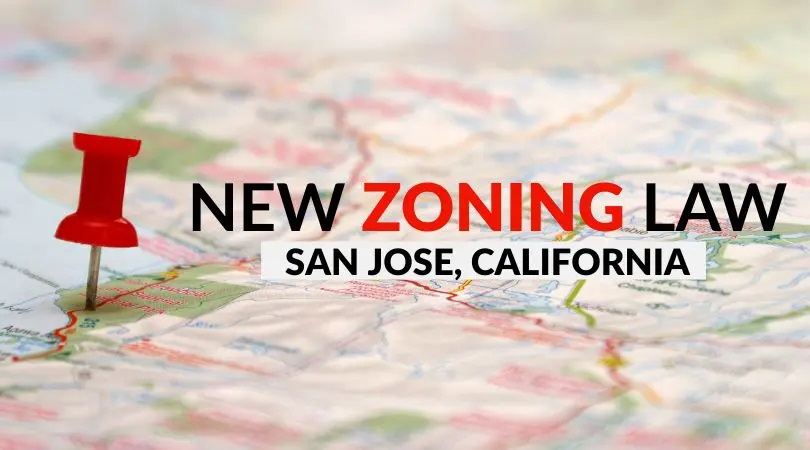 In September of 2021, California Governor Gavin Newsom signed Senate Bill 9, also known as the Housing Opportunity and More Efficiency Act (HOME). Aimed at creating more housing in densely populated areas, the law went into effect on Jan. 1, 2022.
The HOME Act allows for single-family residential lots to add housing units. An existing single-family home can be remodeled into a duplex, add an attached or detached second unit, or even be subdivided into two lots that can each include two housing units. In other words, one existing single-family lot could potentially contain four separate living units.
All cities in California were required to adopt Senate Bill 9 (SB9), and San Jose is no exception. So how will California's new zoning law affect housing in San Jose? There are several important rules and caveats to consider.
Owner Occupation is Required
Most of the best neighborhoods in San Jose are already densely populated, so there might be some concerns regarding overcrowding if existing homeowners decide to add new housing to their lots. But it's not as if duplexes and tiny houses will go up willy-nilly.
For starters, at least one unit on the lot must be owner-occupied. Institutional investors won't be able to buy lots, knock down single-family homes and build duplexes. The owner-occupant stipulation also means that an existing homeowner must be willing to start sharing their property with other residents. Not every homeowner is going to be ready to do that.
Nor is every homeowner likely to be able to do so. In some San Jose neighborhoods, some lots are too small to add another unit, even if it's only 800 square feet, the minimum SB9 requires. Also, not every homeowner can afford to build a brand-new unit or turn their current house into a duplex.
Local Rules Take Precedence
Although SB9 has been enacted statewide, it defers to local zoning ordinances. For example, a city's setback requirement - the distance from the street a building must adhere to - can't be overridden, and a new dwelling can be built in, say, a home's front yard.
Also, parts of some of the best neighborhoods in San Jose may have homeowners associations (HOA), whose own set of deed restrictions or ownership requirements might not permit multiple units to be built. Associations often also have rules regarding minimum square footage or multi-family dwellings. Those guidelines also take precedence over SB9 parameters.
If you're looking to purchase a home in the city, an experienced real estate agent in San Jose should be able to provide you with an HOA's deed restrictions and inform you of zoning issues before you consider buying a home.
History is to be Preserved
The HOME Act contains specific landmark and historic district exclusions. Currently, San Jose includes 16 such districts. For example, nobody living in the Hensley City Landmark district will be able to turn their home into a duplex or add a second dwelling to their lot.
The new zoning also provides exclusions for fire and flood zones, prime agricultural land, earthquake zones, hazardous waste sites, and more. There are also strict population and density requirements that an area must meet for SB 9 to be applicable.
The Bottom Line
The new zoning law was enacted to address California's statewide shortage of affordable housing, and San Jose is no stranger to that shortage. The HOME Act, however, is predicted to add about 9,300 housing units across the entire state. Whether additional units add to or subtract from a property's value or a neighborhood's aesthetics remains to be seen. Still, given the requirements of SB9, it's difficult to envision a ton of new dwellings being built all over San Jose.
Work with an Experienced Realtor
Theresa Wellman is an experienced real estate agent in San Jose who provides expert guidance to both buyers and sellers. For information on buying a home in San Jose, check the free reports for home buyers' site page.