Inexpensive Fixes that Help When Selling a Home in San Jose
Posted by Theresa Wellman on Thursday, November 5, 2020 at 10:43 AM
By Theresa Wellman / November 5, 2020
Comment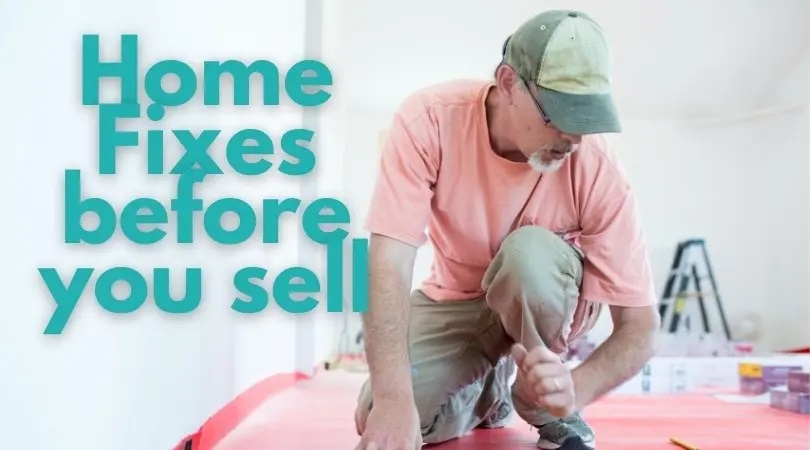 Even in a seller's market, where demand is high and homes sell quickly, home sellers will make an effort to get their house ready to sell. Surveys show that about 8 of every 10 sellers will complete at least one home improvement project before putting their property up for sale.
The question is if you're trying to sell your home for top dollar, how much do you invest in home improvements? For example, it might not make sense to undergo an $80,000 major kitchen renovation if you can't recoup that cost with a higher sales price. However there are various things you can do to make your home more attractive to potential buyers to increase the sales price depending on the demand in your local market. If you live in the Almaden Valley area of San Jose for example, check other homes on the market and some of the current marketing trends on Almaden Valley homes for sale.
Figuring out which projects provide the most bang for your buck will help you maximize your sales price potential. With that in mind, here are some inexpensive fixes that help sell your home. You can also watch my video addressing 8 steps to getting your house ready to sell.
Neutralize and de-clutter
If you're wondering what your home should look like when it's on the market, look no further than a model home. If you've ever visited one, you've likely noticed that it's decorated neutrally and is free of clutter. That should be the goal of anyone looking to sell their home.
Selling a home quickly and for top dollar is mostly a matter of attracting the most potential buyers and generating the most interest compared to other homes on the market. An Almaden Valley home for sale is competing against other homes on the market and with the current market conditions these typically sell fairly quickly. If you want yours to also sell quickly, it has to stack up against the other homes on the market.
Cleaning, de-personalizing, and de-cluttering your home is the first step. That means neutral décor, perhaps some purging, or moving some items to storage temporarily. Remember, you want your home to look as close to a model home as possible.
Do minor updates
One of the things that can easily hold back a home's potential is a dated look. Homebuyers like updated homes. That doesn't necessarily mean major renovation projects are required.
Switching out old light fixtures, faucets, cabinet hardware, or floor registers can instantly update a home inexpensively. A coat of paint on baseboards and trim or even old kitchen cabinets can also change a dated home. Replacing older carpeting with modern hard flooring, such as luxury vinyl tile planks, is also relatively inexpensive.
It helps to know your particular market as well. If you're going to be selling a home in Glen Willow, for example, it might help to check out Willow Glen real estate listings to see what updates your home will be up against. Also, an experienced local real estate agent should provide you with a home analysis and inform you of the trends in your market.
Simple staging
An experienced real estate agent will also help get your home ready for sale, and preparations might include professional home staging. Even if there isn't a professional involved, home sellers can do some simple staging of their own.
One of the biggest goals of home staging is to define spaces. If you have a bonus room or an additional room from remodeling, you might want to stage that space as a home theater or home office. If you're selling a home in a family-heavy area, you might want to focus on family-friendly spaces. Along those lines, you might mention a backyard patio deck, or a children's playroom rather than a "man cave" or tiki bar.
Homebuyers want to visualize themselves and their things in the home. Defining spaces so that they can complete that picture in their mind can go a long way and doesn't have to be expensive.
Theresa Wellman is an experienced real estate agent who provides expert guidance and help for homeowners who want to sell their home. She's sold many homes in the Almaden Valley and Willow Glen areas of San Jose and has many outstanding client reviews.
For more details, download the Tips to Maximize the Value of your Property.