Buying a House in San Jose: Pro Inspection Tips
Posted by Theresa Wellman on Tuesday, January 12, 2021 at 10:09 AM
By Theresa Wellman / January 12, 2021
Comment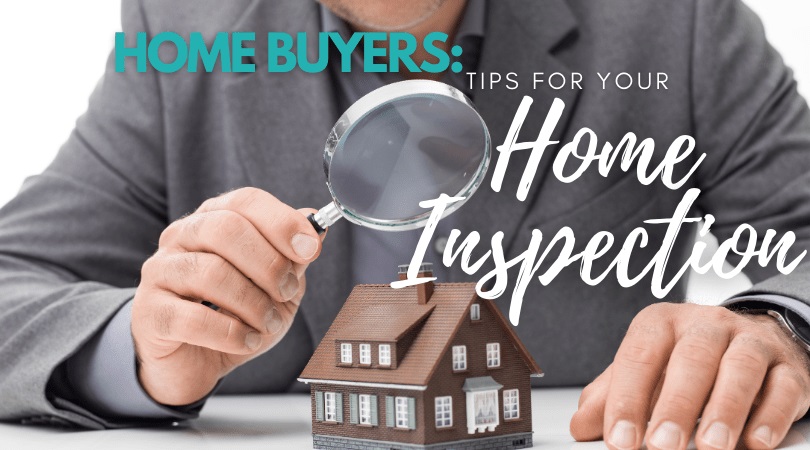 Home inspections can be stressful for both home buyers and home sellers. For sellers, an inspection may reveal blemishes their beloved property might have. Buyers, meanwhile, might worry that an inspection will uncover something wrong with what they thought was the perfect home for them.
Having home inspections are what protect buyers from purchasing a home with major defects. San Jose real estate market trends show that the median sales price in the area was $1.2 million at the start of the fall of 2020. If you're making that kind of investment in a property, it only makes sense to make sure it's sound.
Professional home inspectors see things that the average buyer could miss and the seller might not even know about. To get the most out of inspections, buyers should do their part, too. Here are the top inspection tips for home buyers.
Cover your bases
There are three primary inspections a real estate agent in San Jose would advise any home buyer to get: a general property inspection, a roof inspection, and a termite inspection (sometimes called a pest inspection).
A general inspection provides an overview of the shape the home is in. Is it structurally sound? Are the electrical, plumbing, and HVAC systems up to par? Does anything need to be replaced or repaired? Sometimes, an inspector will recommend calling in an expert to further examine a potential problem. Buyers should take that kind of recommendation seriously.
Roof and termite inspections are a bit more specialized in that they entail an examination of parts of the home where damage or defects aren't always easy to see. They protect buyers considerably, too, because termite damage and new roofs are expensive undertakings.
A seller might have one or more of these inspections completed before putting the home on the market. If that's the case, go over the reports carefully with your real estate agent and make sure the results are acceptable. If inspections have not been done prior to your purchase offer, you should schedule them as soon as possible and figure them into your timeline for closing escrow.
Take an active role
Your buyer's real estate agent will want to attend a general home inspection, and they'll likely recommend that you do, too. The two or three hours a typical inspection requires gives a home buyer the opportunity to accomplish some useful tasks.
It might be your last chance to walk through the home before getting the keys. You can use that time to re-familiarize yourself with the home, including any parts of it that showed up on the seller's disclosure form. The inspector can also point out to you any issues they discover.
You can also use the time to take measurements, which will allow you to plan for the move-in of your own furniture or for new items, such as appliances. You might also want to take detailed photographs, which not only give you visual documentation of any issues the inspector might discover but might also aid you in planning your décor.
Most importantly, be sure to talk with the inspector regarding any potential problems, and review the written report carefully.
Understand the risk
A home inspection contingency in the purchase contract is designed to protect the buyer. If you're considering waiving home inspections in order to present a more attractive offer to the seller, it's important to understand the risk involved. Spending over a million dollars on a home only to discover you're stuck with one that needs thousands and thousands more in repairs is no way to start life in your new home.
At a minimum, consult with your real estate agent before making your mind up about passing on inspection contingencies.
Theresa Wellman is a highly rated real estate agent in San Jose and has helped many home buyers find the home they are looking for. Check out the free reports to home buyers page that contains a lot of useful information. There you will find links to YouTube videos on the San Jose real estate market, the monthly trends video, market statistics and more. Watch my video on what buyers should do during their home inspection.
Download your HOME INSPECTION TIPS list for FREE!