Is Home Ownership Still a Good Move?
Posted by Theresa Wellman on Tuesday, October 8, 2019 at 6:54 PM
By Theresa Wellman / October 8, 2019
Comment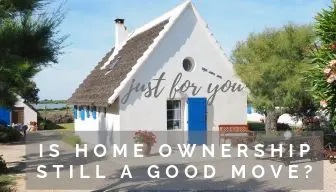 If you are struggling with the decision to buy a home, you aren't alone. Many potential buyers are wondering if home ownership is still a good move. The housing market hasn't exactly been stable over the last few years. However, current Almaden Valley real estate trends in San Jose indicate that now is a good time to consider buying a home. Plus, you can't do any better than choosing a home in San Jose, CA. Nestled beneath the Santa Cruz Mountains, San Jose offers natural beauty, many job options, and more than 250 days of sunshine.
Long Term Trends
Traditionally, home sales across the country spike in the early summer every year. The reason is simple. Buyers with children want to establish roots before the new school year begins. Inventory tends to increase during this time of year as well. Real estate sales in San Jose, CA, continue to follow this trend for the most part. Sales generally peak at the onset of spring through the early summer.
Short Term Trends
The latest Almaden Valley real estate trends have created stability in prices. This market continues to grow with a bump in inventory, giving buyers more affordable options. As sales decrease due to the upcoming winter, buyers looking in the San Jose area have even more choices. Home prices in Almaden Valley are currently slightly lower than they were in 2018 but still higher than in early 2017.
The Willow Glen market is currently experiencing a slowing of sales with sale prices dropping under asking price. Despite this trend, average real estate prices in Willow Glen are 15% higher than they were in 2017. In fact, Willow Glen real estate market trends are slowly returning to a buyer's market in which inventory outpaces sales. The market in Willow Glen peaked early in the spring, creating a landscape rich in "for sale" signs.
Factors to Consider When Buying a Home
Buying a home is a major investment. Ideally, buying a home should improve your life. Home ownership should give you stability and allow you to establish a place in your local community. It should ease the stress of daily living without straining your finances. Ask yourself the following questions before you select your next zip code and buy a home:
Do you have enough money saved for a down payment?
Are you emotionally ready to make this commitment?
How long do you plan to stay?
Do you have a job with a reasonable commute?
Can you afford the properties in your chosen zip code?
What are the current mortgage interest rates?
Home Ownership - Is it Worth the Cost?
According to the 2019 Survey of Consumer Expectations Housing Survey, 65% of Americans believe in the value of home ownership. The report shows that most Americans believe home ownership is a sound financial investment. A Gallup survey backs up this belief that Americans prefer real estate to other forms of financial investment.
If you want to determine whether home ownership is worth the cost, consider the benefits. The advantages of owning a home are wide ranging, extending far beyond financial implications. With the purchase of a home, the buyer obtains a stable place to raise a family and create memories.
Buying a home is a good financial investment. Once the mortgage is fully paid, you have solid equity in the property, creating borrowing opportunities. No longer having a mortgage to pay frees up money that can be saved for retirement.
At present, home ownership is worth the high cost of closing fees, mortgage interest, and property taxes, especially if you are planning to stay a while. The current market is stabilizing, creating a growing supply of homes, while keeping prices relatively stable.
If you want to buy or sell a home in either Almaden Valley or Willow Glen contact our office to work with an experienced and knowledgeable real estate agent in San Jose
Or watch our buyer specific videos to get prepared and understand the most common buyer questions.