Is it a Buyer or Seller Market?
Posted by Theresa Wellman on Friday, December 27, 2019 at 6:30 PM
By Theresa Wellman / December 27, 2019
Comment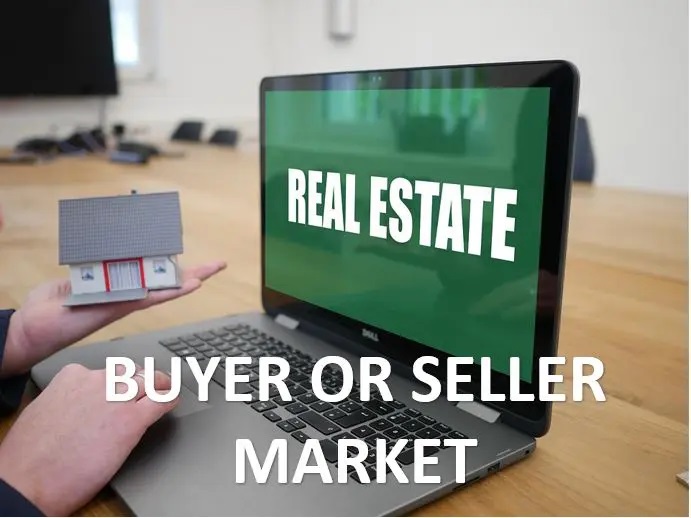 Are you trying to understand if it's a buyer's market or a seller's market? Is there data or facts that you can look at to understand what's going on in the bay area real estate market?
How to Study the Real Estate Market
It's important that you know how to study the real estate market, so here I will cover how to look at data and track specific metrics to understand what is really going on in the market.
Days of Inventory (DOI)
What is Days of Inventory (DOI)?
Days of Inventory (DOI) is a calculation of how many days it would take to sell all the homes on the market at the current rate of sales.
Where to find DOI information?
To track this key metric, visit my website for Santa Clara County areas, cities, and neighborhoods. At HomeownerExperience.com, select the upper menu called "Market Stats" and scroll down to the raw data.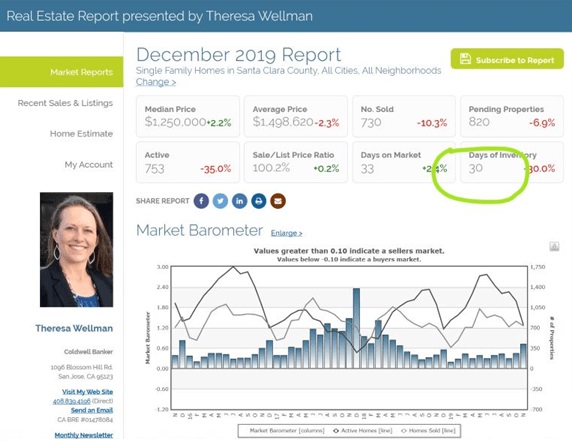 You are able to refine the data to many different neighborhoods and areas (by selecting the "change" link under the date.
Please look at the bottom section days of inventory, circled in green in the image above.
The National Association of Realtors (NAR) says that a six-month inventory or 180 days is a neutral market.
More than 180 days of inventory, then the local area is in a buyer's market. Less than 180 DOI, the local area is in a seller's market.
BUT here in San Jose area, the market and people move at a faster pace. In my local San Jose real estate experience, (over 15 years as a full-time real estate agent), a neutral market in the local area is more like 90 days of inventory.
A neutral market is where supply and demand are pretty balanced.
Under 90 days of inventory, we're in a seller's market. This is not a hard black line, but instead, 90 DOI is more of like a gray fading line. Therefore, the closer the local market gets to 90 DOI, the more the power shifts between buyers and sellers. Over 90 DOI, it's definitely more of a buyer's market.
How to track the DOI trend
Now, as mentioned briefly, real estate is very local. There are many micro-markets based on schools and types of homes as well as price points. Every market behaves a little bit differently.
If you're more of a visual person, I encourage you to look at the Market Barometer chart pictured at the bottom of the image above. The market barometer is a visual representation of the past four years in a specific area where you're looking at the data. The blue bar graph is an indication of the intensity of the market.
If you look back to 2017 and 2018 in the above image, you can see by the height of the blue bars in the graph, that the intensity of the seller's market greatly increased in late 2017 and early 2018. You also can see the trend as the market heated up and then cooled down.
The DOI metric and the market barometer chart will help you determine whether it's a buyer's market or a seller's market.
Pricing your home in each of these markets requires a different approach. On the opposite side, making a bid on a property is also different if the local market is in a buyer versus seller market. It is important you understand where the market is at and which direction it is trending, to understand how to price or offer on a property.
As seen in the above market barometer chart, it is very obvious that the balance of sales and inventory can quickly change. Keep your eye on the DOI metric to understand the direction of the market and bay area real estate trends.
Theresa is a different type of real estate agent, listen to how she is different. Reach out to Theresa to understand today's market and what advantages you have as a buyer or seller.
Feel free to download my What is My Home Worth? ​