Lifestyle Clues That Point Toward Selling a Home in San Jose
Posted by Theresa Wellman on Wednesday, January 8, 2020 at 6:18 PM
By Theresa Wellman / January 8, 2020
Comment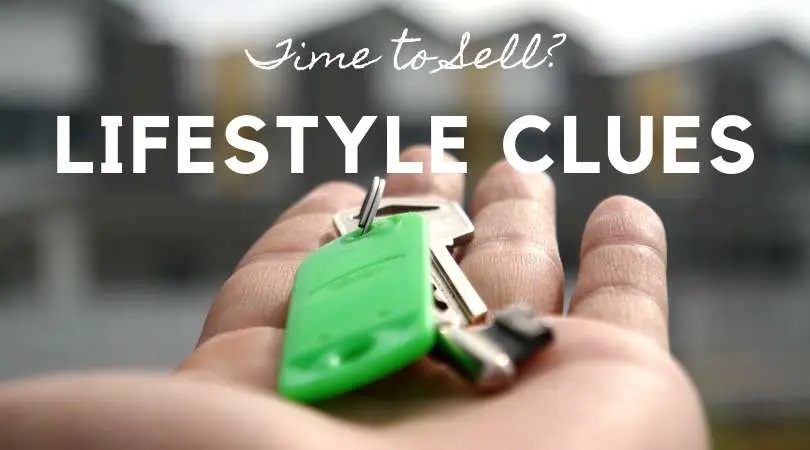 There may not be such a thing as the perfect house, but it certainly can feel that way when you buy one. People "fall in love" with homes all the time, and home purchases are often large and emotional decisions.
But what might seem a perfect house now might not be all that perfect 5 to 10 years from now. People's lives change, and sometimes it just makes sense that where you live has to change, too. Here are some lifestyle clues that might be telling you it's time to sell your home.
Household formation
If you're engaged to be married or expect to be soon, and both you and your partner own homes, one of them will likely be sold. It's probably best to start thinking about that process sooner rather than later because you don't want to make two house payments if you don't have to, and taking too long to sell a home could force you into that.
It's worth considering keeping one of the homes as a rental property if it can be profitable. In a place like San Jose, where housing costs are high, you might not be able to earn enough rental income to cover the high costs of a mortgage payment, insurance, and property taxes. It makes sense to research current San Jose real estate market trends for information on current sales prices and rental rates to decide what makes financial sense for you.
A growing family
If you own your own home and are planning on adding children to your household, it's also likely time to consider whether your current home is large enough. A growing family is one of the top reasons homeowners sell their homes and move to a new one.
Keep in mind that it's not just a matter of the number of bedrooms in a home. A kitchen can be too small for a larger family. Bathrooms can be too small and/or too few. You might want more yard, a finished basement or just more storage. Growing families can take up a lot of space.
Changing work circumstances
Sometimes, changing jobs can be a clue that you might want to sell your home. A new job, even if it's still in the area, might tack time onto your commute that you're not going to enjoy. Even if it's a higher-paying job, sacrificing personal time for work is a big deal.
Likewise, working from home is a growing trend as job changes go. If you transition from an office to working in your home even part-time, do you have space to do that? A dedicated home office, or an area for kids to play so as not to distract you, becomes more necessary the more you work from home.
Nearing retirement
Of course, when you're approaching retirement and stop working, it also may be a clue to consider selling your home. If your children are grown and moved out, you might want to downsize. If your home isn't paid off, you may not want to have a mortgage payment when you're no longer earning a salary.
One thing that may influence the San Jose real estate market trends, in fact, is those who are at or near retirement age and who have equity in their home selling in order to move to an area with a lower cost of living. With home prices that have increased rapidly over the past decade, and plenty of homeowners have large amounts of equity. "Cashing out" that equity could mean moving somewhere less expensive and reducing a house payment significantly, maybe even eliminating it.
Theresa Wellman is an experienced and knowledgeable real estate agent in San Jose who has worked with many clients in Almaden Valley, Willow Glen and other nearby neighborhoods in San Jose. If you are thinking about a move check out the seller resources page for more detailed information.
Download my Home Seller's Guide for more tips.