Living in San Jose CA | Pros and Cons
Posted by Theresa Wellman on Friday, March 6, 2020 at 5:44 PM
By Theresa Wellman / March 6, 2020
Comment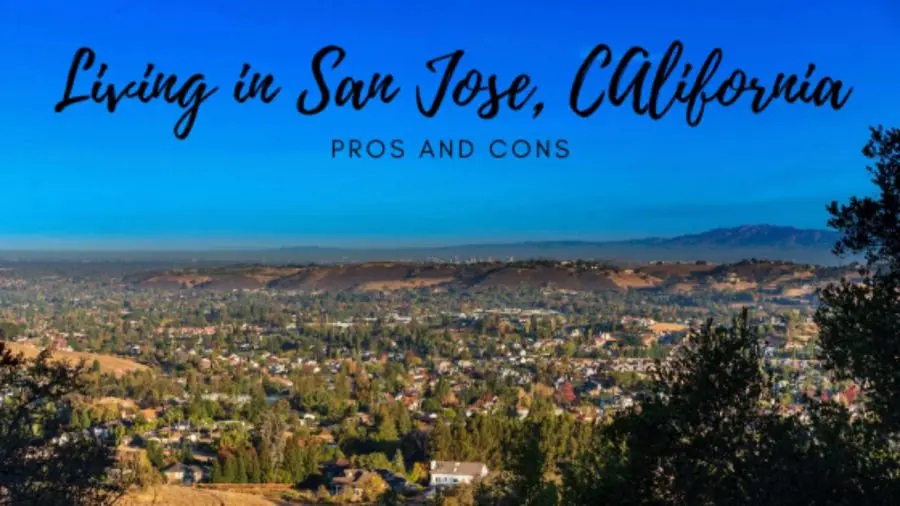 Living in San Jose has pros and cons. Are you wondering what it's like to live here? You're possibly considering moving to San Jose because of a good job offer. I've lived here since 1995 so I have some extensive experience in Silicon Valley, as well as perspective from living elsewhere.
I've always believed that acquiring a good working knowledge of other communities and neighborhoods before dealing with clients is crucial to succeed in this industry. With my degree in Mechanical Engineering, I always ensure my clients make informed choices based on solid facts by reviewing real estate statistics with them.
Whether you're selling your property or buying a new home, I'm happy to discuss the pros and cons for living in San Jose to help you get to know the city a little bit more.
CONS
1.) Housing Prices
I'm sure you've heard that it's not cheap to live here, but San Jose does have some pretty awesome benefits which makes it an attractive place to live (read more in the "Pros" section). My husband and I bought our first house in 2001 for just over $500,000 which was expensive back then. But can you believe today that house is worth $1.4 million? Where else in the country are you going to have that much equity gain and appreciation? Click here if you're curious what the average price in San Jose, California is today.
2.) Many HOUSEHOLDS are DUAL INCOME but that is what it takes to afford "middle class" in the area.
3.) BUSY/FAST PACE
If you're coming for somewhere else in the country, you're probably going to be a little blown away at the speed that people in San Jose move. Everyone around here moves fast which means San Jose does not come off as super friendly at first. Once you ramp up to this speed, you will meet people in the same routine as you. We work hard then play hard!
4.) COMMUTE
Most adults work and commute. San Jose is a large area so there are many cars on the road moving across town or up the peninsula to their daily jobs. Multiple companies like Google, Apple and many more have buses that help their employees with the commute. It can take you 30-45 minutes to travel 15 miles in rush hour so a corporate bus is a nice alternative. Electric cars are also popular here due to state incentives that allow carpool access for a limited amount of years.
5.) LARGE CITY without a big downtown.
You would expect one of the largest cities in the U.S to have a pretty popular and hip downtown. But San Jose downtown is not very active. Downtown San Jose does have San Pedro Square and some nice restaurants. But for a very active downtown, many locals go to San Francisco or other San Jose area communities. There are several local "main streets" including Willow Glen, Campbell, and Los Gatos. Click here if you're interested to specifically get to know the best neighborhoods in San Jose.
PROS
1.) Weather
San Jose weather averages are very mild. This area has a Mediterranean type climate. It does not often freeze, and it doesn't get that hot. Typical winters days are in the upper 50s Fahrenheit! Summer temperatures peak in August with some occasional days that hit 100 Fahrenheit, but typical is 80s-90s Fahrenheit. Lowest temperatures may hit upper 20 degrees Fahrenheit for 1 or 2 days a year, but the typical winter low is in the 40s due to the ocean influence.
2.) Outdoor Recreation
San Jose is a "land-locked" area, bordered by an ocean bay and mountain ranges. This unique location provides a lot of natural wonders to explore. There are great places to hike, bike and enjoy outside in San Jose. And with the weather the way it is, you can do that all year long.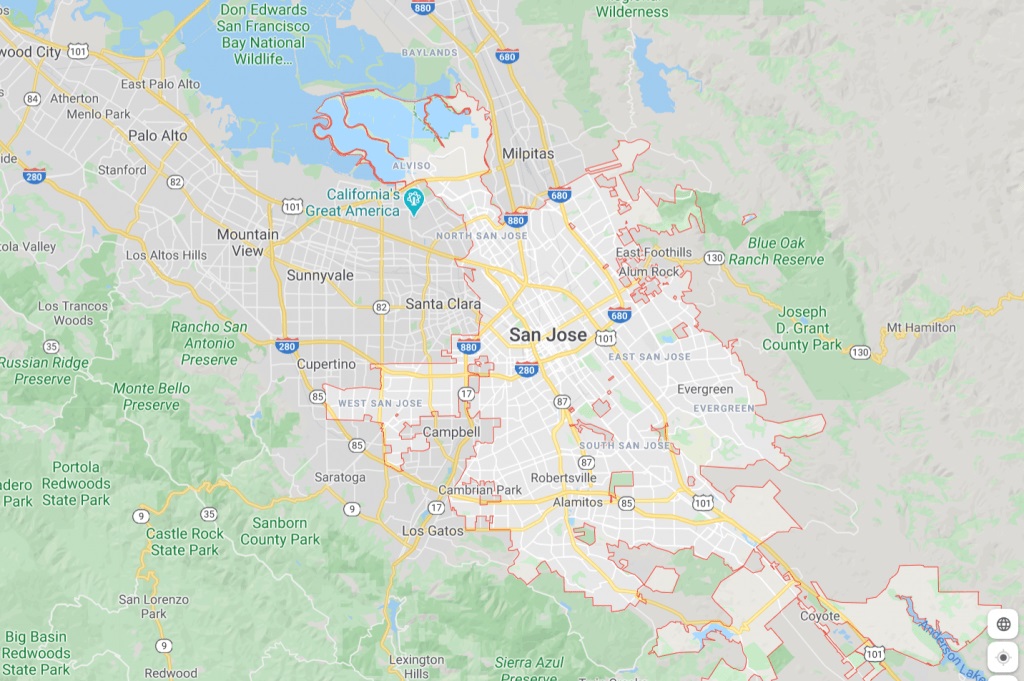 3.) Central to Many Options
San Jose is central to almost everything you can ever imagine. 45 minutes drive to San Francisco with a booming city culture. Drive 45 minutes to the beach including Half Moon Bay and Santa Cruz. Drive four hours to Lake Tahoe with world-class skiing and beautiful lakes and mountains to enjoy in the summer.
San Jose also has many local lakes and reservoirs available for boating and fishing. San Jose is also centrally located to numerous national and state parks plus many gorgeous county parks and recreation areas. You can take a weekend trip or a day trip with all the natural beauty around San Jose, all within a short drive.
4.) Diversity
San Jose has a very diverse mix of cultures. Many people come to the area from different countries for jobs. San Jose is bursting with a colorful and diverse mix of cultures. Here you can enjoy a lot of exciting activities and different cuisines from all over the world. Experience a world full of culture all in one city!
5.) Good Paying Jobs
San Jose attracts a lot of talented people for jobs. Unemployment in the San Jose area is very low and there is a large need for specialized talent. The diverse businesses in Silicon Valley provide many good paying jobs that help you survive in this expensive area.
To learn more about San Jose, download the San Jose Relocation Guide or learn more about purchasing a home in the area from the Home Buyer Guide.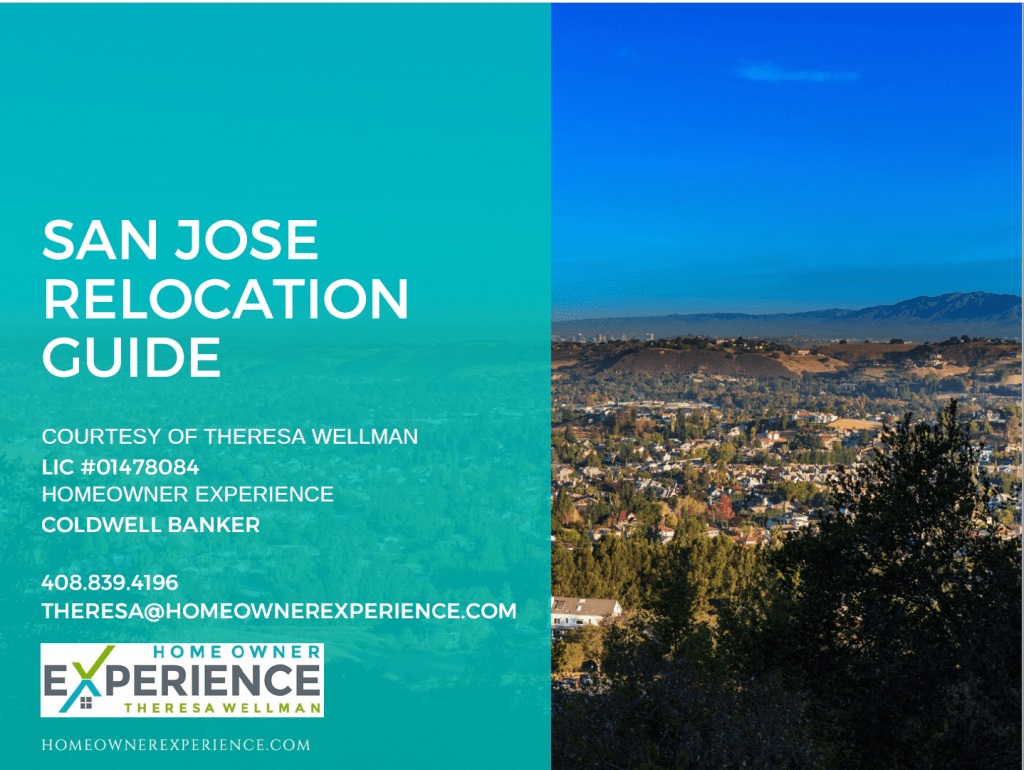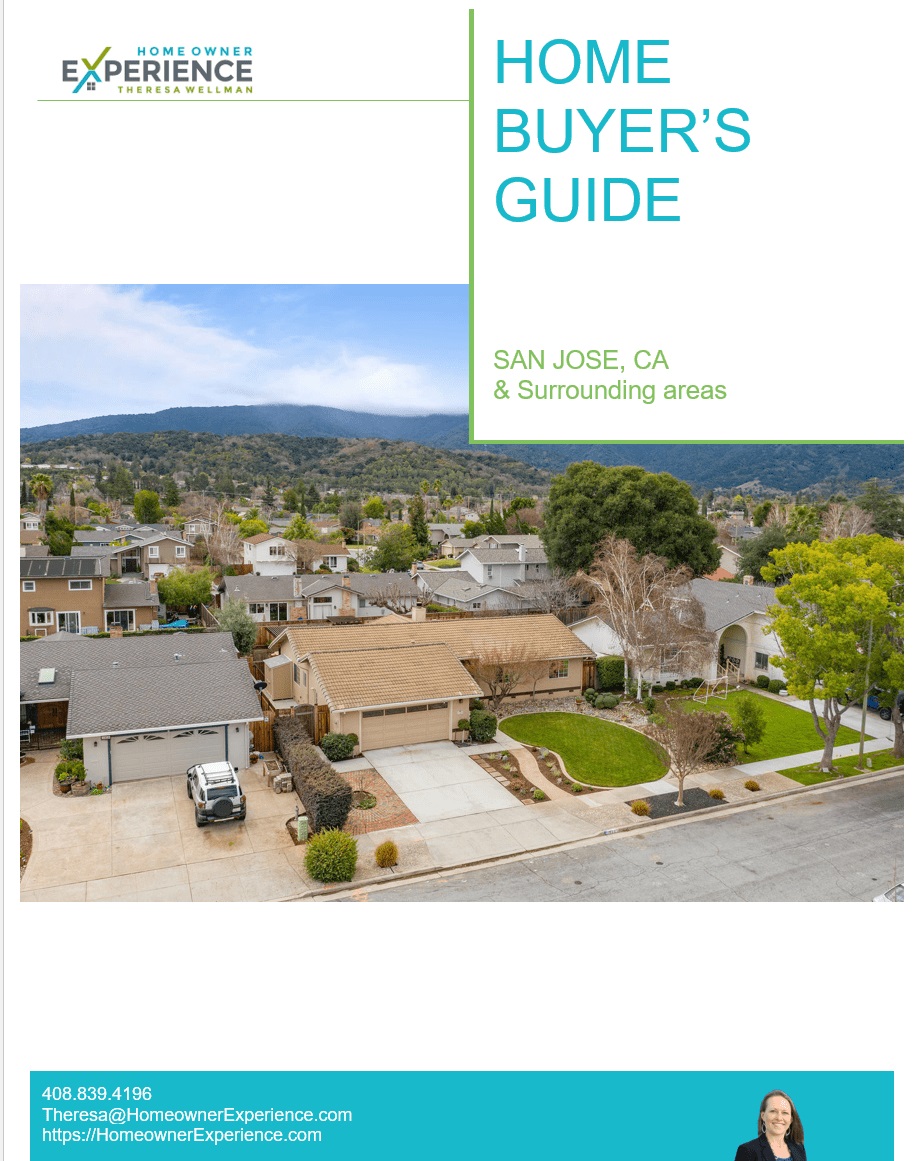 For specific queries or to speak with a local property expert about your buying and selling needs in San Jose, California, please reach out for immediate assistance. I would love to consult with you. I provide custom guidance to help you get into a house that you can afford so you can begin to build your equity.
Please visit my YouTube channel for further information about the local San Jose area.
DOWNLOAD my San Jose Relocation Guide. It's 100% FREE.