Mortgage-Related Questions for First-Time Homebuyers
Posted by Theresa Wellman on Thursday, October 8, 2020 at 10:54 AM
By Theresa Wellman / October 8, 2020
Comment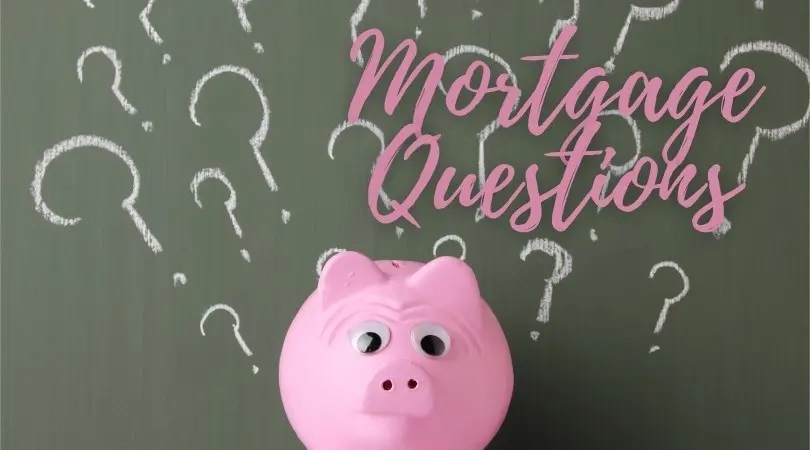 Buying your first home can be a daunting task. It's probably the largest purchase you'll make in your life to this point, and you're probably borrowing a lot of money to make it. It only makes sense to have a clear understanding of the mortgage process.
Getting a clear understanding of mortgages and mortgage lenders means asking questions. And there a few common ones. Here are some important mortgage-related questions for first-time homebuyers (and the answers).
Do I need a pre-approval letter?
Unless you're buying a home with cash, it's imperative to get a preapproval letter. (What is the difference between a prequalification and a pre-approval?) In hot markets, no reasonable seller will even consider an offer without one. In fact, a Realtor in Campbell, CA, might even recommend getting two if you're searching for homes there.
Pre-approval letters from two different lenders can show sellers you're a serious, qualified buyer. It also gives you flexibility when it's time to apply for the loan. You can pick the one with the better interest rate or lower overall costs.
Should I get a fixed or adjustable rate?
Fixed rates mean you pay the same principal-and-interest amount for the life of your loan. An adjustable interest rate might be lower initially but will change after a set period of time, usually three or five years. When interest rates are ultra-low, the prevailing wisdom is to lock in a fixed rate now.
Should I choose a 15-year or 30-year mortgage?
With a 15-year mortgage, you'll pay off the home faster and will pay much less in total interest over the life of the loan. However, a 30-year loan makes for a lower monthly payment, which usually means you can afford more house.
In markets where median home sales prices are $1.3 million, such as the Willow Glen area of San Jose, it takes quite a bit of income to qualify for a 15-year loan. A Willow Glen real estate agent probably doesn't run into many first-time buyers who secure 15-year mortgages.
Do I have to put 20 percent down?
There are lower down-payment mortgage options, but they can wind up costing homebuyers more money in the long run. Having less than 20 percent down usually results in having to pay for private mortgage insurance, which is usually about 1 percent of the original loan amount annually. Higher down payments also usually mean lower interest rates for the borrowers, which also saves money over time.
How do I pick a lender?
You can shop around, but if you know someone who's had a good experience with a particular lender or loan officer, maybe you'll get a referral from them. If that's the case, keep in mind that refinance mortgages are different from purchase mortgages. A referral from someone who's refinanced an existing mortgage might not be as useful to someone buying a home.
If you don't already have a lender in mind, you can usually get a referral from your real estate agent. Curious who my recommendations are?
Why is picking the right lender important?
Picking the right lender is especially important in hot markets, and those who are able to close escrow on time are valuable to have on your side. Sellers in high-demand areas know there are plenty of homebuyers out there and will cancel deals or charge late fees for transactions that don't close on time.
A Realtor in Campbell, CA, then, would likely refer homebuyers to a lender they know can perform on time and communicate well with all parties involved in the sale.
Even when you're borrowing such a large amount of money, the mortgage process for first-time homebuyers can be less daunting if you know the answers to a few key questions.
Theresa Wellman is an experienced and knowledgeable real estate agent in Campbell, CA, and the Willow Glen area of San Jose. You can check out her video on choosing the best mortgage lender here or download San Jose Lenders for FREE.