Realtor in San Jose Answered Homeowners FAQs
Posted by Theresa Wellman on Thursday, June 23, 2022 at 3:04 AM
By Theresa Wellman / June 23, 2022
Comment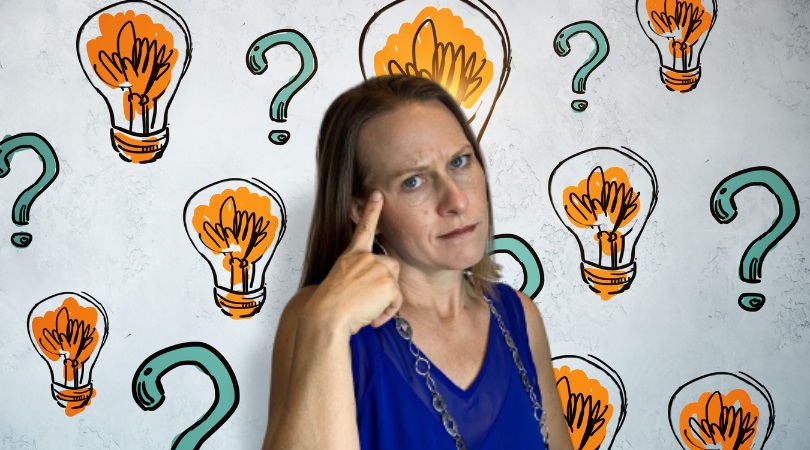 Talking real estate every day, I hear a lot of questions that become somewhat familiar and I have realized these are common questions for many people. So I am listing a few here to help address this upfront. Do you have any others to add? Comment or reach out to me directly!
Are real estate prices negotiable?
Of course, real estate prices are negotiable, but it depends on several factors. The first thing you must consider is the property's condition. How many repairs and updates are needed, the competition and market conditions, how many homes are available for sale, and how many buyers are out there?
Should you talk to a bank before looking at homes?
Absolutely, yes. There are several reasons why, but the first is going to be — making sure that your budget is accurate. Online calculators don't look at all your debt and other payments that do affect how much mortgage you can afford. It's important to know your budget before shopping for homes.
Do you want to know how to choose a mortgage lender and what to beware of when you are choosing between two mortgage lenders? Check out our YouTube video where we discussed WHY THE RIGHT LENDER IS CRITICAL IN your HOME PURCHASE including home loan experience with real clients.
Do you really need a realtor when buying a house?
I'm a realtor, so pretty I'm sure you're thinking that I'm going to say yes, but here's why I do feel you need a realtor. Number one, it is the biggest investment you're making. Why not use an expert's guidance to get through the process and make sure you do it right? Number two, you don't want to find out something and not know how to deal with it. Do you need recommendations on lenders? Do you have questions about disclosures and inspections? Who are you going to ask all of those questions to, and then how do you negotiate? How do you find the right price for a home? A real estate agent helps you through all of that process. Number three, it doesn't cost you anything to have a buyer's agent. So, why not hire someone you trust and work as a team as you make one of the biggest purchases of your life.
To put a little humor into this, someone once said a real estate agent is like a wine. You can choose the cheapest one but don't complain about the headache. Whether you're a home buyer or home seller, contact the Homeowner Experience team to achieve your real estate goals!
Can I find a rent to own property in San Jose?
This is a common question we get mostly from buyers who maybe aren't quite ready with a large down payment to get into the housing market. The best suggestion we can offer is to get to know some landlords with multiple properties, or maybe have been in the property management business for a long time, because they might be open to it, but it's going to be finding a needle in a haystack. Check out our Almaden and San Jose CA Neighborhood Tours and Community Info playlist on YouTube.
Can you back out of buying a house?
It's a balance of risk and liability. When you're arriving at an offer on a property, there's what we call contingency. If you have contingencies in a property, you can walk away from a house and back out from buying it without any skin in the game. But if you have removed contingencies, you have your earnest money deposit at risk. It's a big chunk of change that you risk losing if you back out and do not close escrow once contingencies are removed. Let us show you a contingency contract example and give you some tips that you SHOULD KNOW BEFORE you get into a contract.
What is the biggest mistake that people make when selling their home?
The biggest mistake people make when selling their homes is not researching agents and not interviewing multiple ones to see what they have to offer. Many homes have unprofessional photos, no video, no 3D or 4D tour plan to help buyers understand the property, and not much social marketing. Check out Reasons to Work with Homeowner Experience 2022 (Featuring Client Reviews). Get to know the critical pillars of our brand and how we connect it with real estate, resulting in more happy clients!
How many homes should you look at before putting in an offer?
It depends on how you shop, but our recommendation is a minimum of five homes to make sure what you're buying is what you want. If you can purchase and make a great offer right now, you should do it. But if you find what you want right away, then definitely make an offer, especially in today's market when interest rates are going up and it's uncertain.
If you want to stay updated on the real estate market trends, check out our San Jose and Almaden Valley Market Updates on YouTube!
How could a real estate agent help me sell my home?
There are many different ways a real estate agent can help you sell your home, but one of the things that we, the Homeowner Experience team, specialize in is helping to prepare your home for the best return on investment. We usually go through three critical areas with sellers to make some little updates that greatly impact buyers. So, reach out to us. We would love to talk with you about the process of preparing your home for sale and maximize your dollar.
Here's a testimony of one of our clients who sold her home in San Jose that led to a 10x return with BEFORE/AFTER photos and video of property progress documented.
Should you buy a new home before you sell your old one?
The financial ability to buy a home in San Jose before selling your other one does exist, but it's difficult because the prices are so high. So, check first with your lender. You may consider renting your original home to get rental income. You don't want to sell real estate unless you really have to make your next move.
What should the list price of your home be?
This is a complicated question that you need a professional real estate agent to help out with. If you want to price your home attractively, we have another YouTube video where we've discussed the following: how do you price your home to sell? Does the home pricing strategy change if the current market is a buyer's or seller's market? How do you know if it is a buyer's or sellers' market today? Tune in for the 5 Steps to Pricing Your Property for Sale.
How do you know a home's history?
The biggest way to get that information is to get an independent property inspector to take a look at the home. They'll see if there were water stains or any concerns from past problems with the house, and that will tell us a lot.
Thank you for reading through these items! Schedule a time with me to start a personal conversation and address your specific questions or read through my free reports options for more added knowledge!