Prep and "RealVitalize" Your House for Sale for More R.O.I.
Posted by Theresa Wellman on Monday, December 16, 2019 at 6:38 PM
By Theresa Wellman / December 16, 2019
Comment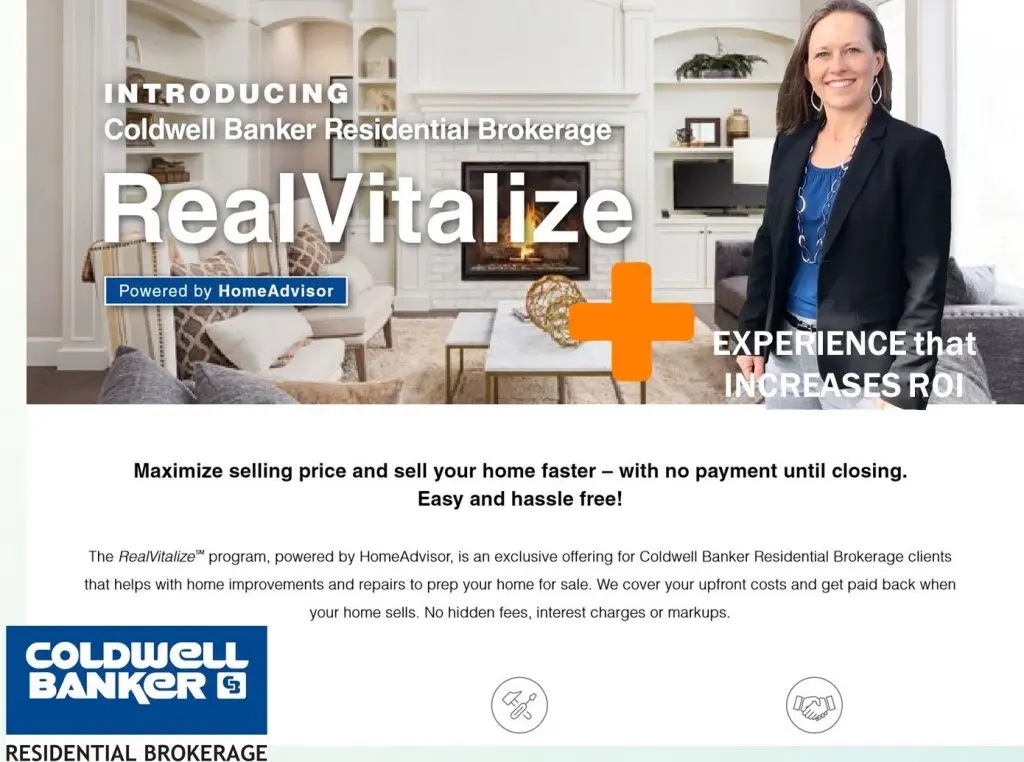 ANNOUNCING A NEW PROGRAM!
What if you didn't have to spend upfront money to get your house in tip-top shape for resale? What if you could make some upgrades and realize more profit from the sale of your home (return on investment, ROI)? What if your house sold faster than average? Prepping your house to sell in today's market requires some upfront work including cleaning, painting, repairs and sprucing up.
A clean, upgraded and well-presented property always sells for more than the alternative. Especially in today's market, buyers paying high Silicon Valley prices, expect a move-in ready property with most repairs and maintenance items addressed ahead of time.
$$ FUNDS AVAILABLE!
I now have a program for sellers to access UPFRONT money to make necessary improvements and upgrades! Making these improvements will enable you to net more money and sell your property faster!
Did you know there are now funds available for you UPFRONT to prepare and improve your property, so you can maximize your return on your investment?
The RealVitalize program, powered by Home Advisor, is an exclusive offering for Coldwell Banker Residential Brokerage clients that helps with home improvements and repairs to prep your home for sale. We cover your upfront costs and get paid back when your home sells. No hidden fees, interest charges or markups.
WHAT CAN YOU IMPROVE?
Working with a local experienced San Jose Real Estate Agent you will get a preparing your home for sale checklist. With the RealVitalize funds, you can choose from these popular projects, including: staging, appliance purchasing and installation, kitchen and bathroom upgrades, carpentry, carpet cleaning and installation, cleaning and maid service, curb appeal enhancements, painting, electrical upgrades, handyman services, plumbing fixes and more!
HIRE AN EXPERT
The steps required to prepare a property for sale, including WHERE to spend your improvement dollars, come from experience. Make sure you are consulting with a local expert to avoid becoming a stale property that sits on the market for months. Come to me for the information & steps to use RealVitalize improvement funds.
Are you looking for a cost of selling a house calculator?
Get a head start project list with these 10 Tips to Improve your Curb Appeal.