San Jose Neighborhood Guide: 4 Reasons to Love Los Alamitos
Posted by Theresa Wellman on Friday, August 20, 2021 at 7:40 AM
By Theresa Wellman / August 20, 2021
Comment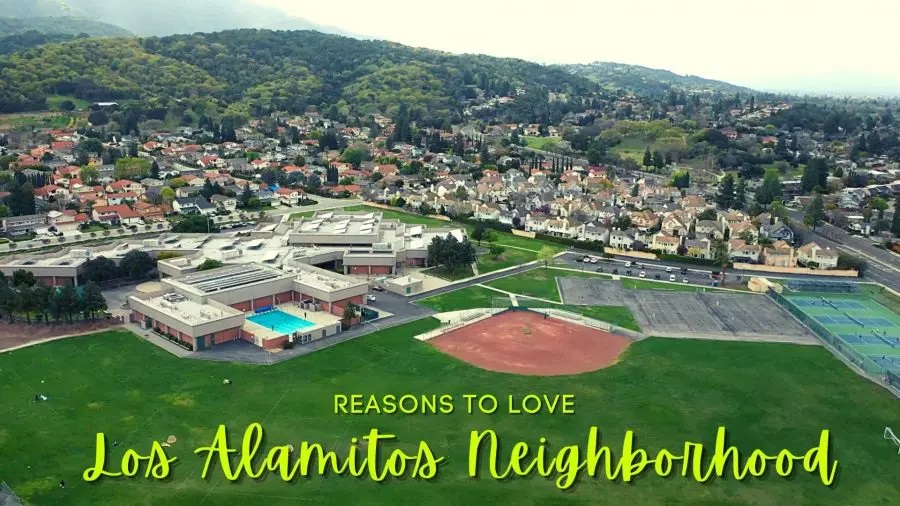 Are you curious about the different areas and neighborhoods of Almaden Valley? This area is considered one of the best neighborhoods to live in San Jose, so let's talk about the major reasons why people love living here.
Where is it?
Los Alamitos neighborhood is in San Jose, California. You'll find it in the Southern area of San Jose called Almaden Valley. Despite being located south, it's still quick and easy to access from the freeway.
This neighborhood is off highway 85 and can be accessed by Almaden Expressway or Camden Ave. It is bordered by Redmond Avenue on the North and Camden Avenue to the South.
Visit the Almaden Valley page and scroll to the bottom for a map of this neighborhood and surrounding areas.
Homes in the Los Alamitos neighborhood were built in 1970 or later. These properties are all single-family homes, and there is a large mix of single story and two-story models. Most property lots range from 7,500 square feet to 9,000 square feet, with a three bedroom, two bath 1400 square foot home, all the way up to five-bedroom homes of 3,400 square feet (at least as originally built).
Los Alamitos elementary school provides lots of excitement and energy to the neighborhood. The large grassy field also provides a relaxing open space to the suburban streets. Majority of homes are four-bedrooms and closer to 2,000 square feet. Search here to find homes available for sale in Almaden Valley.
If you like to see a virtual tour of the area, check out my video tour on YouTube!
Easy Access to Great Elementary and Middle SchoolCheck out The Best schools in Almaden Valley

! If you live within Los Alamitos neighborhood, you'll

find schools

that only require short walk or easy rides like bike or scooter, which means short trip for the kids in the mornings.
Proximity to Stores and Community CenterResidents love that Lucky grocery store and Safeway are very short distance away. Enjoy a quick stop on your way home at Lucky grocery store off Meridian Avenue, or enjoy a family bike ride to the shopping area for a treat at Blvd Coffee. Also, Rite Aid is a convenient drug store option in the shopping center and they have an ice cream counter too! At the Safeway shopping center complex at Almaden expressway in Camden Avenue, utilize ACE hardware, banking options and many restaurants. How can you not love Almaden Valley neighborhoods

?

The nearby community center

houses a library and education center all-in-one. They have activities for all ages, including a pre-school program, arts and craft classes, summer camps, senior programs, and even lunches for those 60 years or older.
Centered Among Several Great ParksWho doesn't love nearby parks to get some fresh air? You always want a place where you can take your kids to the playground. If you want to learn more about Almaden Valley parks, check out my video on YouTube

.
Access to Hiking TrailsDo you love to get out in nature for a break or just love exercise? This area is so close to Quicksilver County Park

and

Guadalupe Oak Grove Park

for hiking. You can access 4,100 acres of open space with over 37 miles of hiking trails.

So, what do you think of Los Alamitos area of Almaden Valley in San Jose? If this article makes you want to move into this place and see what it has to offer, DOWNLOAD my San Jose Relocation Guide for FREE!