Renting and Buying a Home in San Jose: Pros and Cons
Posted by Theresa Wellman on Friday, April 17, 2020 at 5:02 PM
By Theresa Wellman / April 17, 2020
Comment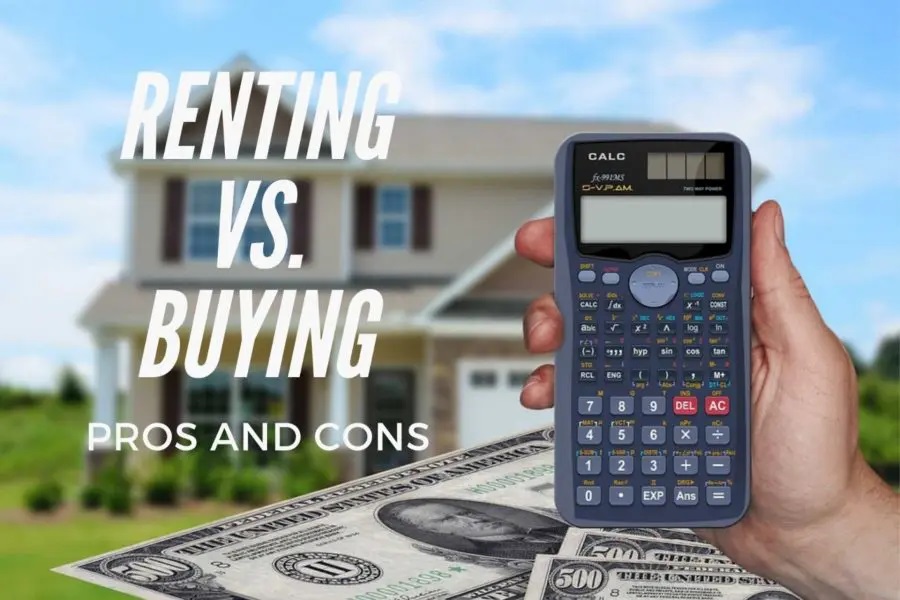 Are you thinking it might be time to buy a home? Are you curious what the difference is between renting and buying, and the pros/cons of each? To empower my clients to make the right decisions for themselves, l provide real information and facts, so let's get into these details.
First let's review the trade-offs of renting and buying. Then I will discuss, "when is the right time to buy?". In the next post I will cover how to understand the financials.
PROS OF RENTING
If you have a problem or repair needed with your home, just call your landlord and they'll fix it for you.
You can move when your lease is up or when you feel like it and you don't have to worry about a lot of preparation or finding someone to replace you.
You will have to pay one to two months of rent as a security deposit. Your monthly costs are renter's insurance and utilities.
Extra cash to invest or save.
You may have extra monthly funds after rent to be able to invest your money and save.
CONS OF RENTING
Must Follow the Terms of the Lease Agreement
You may not like what is written in that lease agreement, but you have to follow the specifics anyway. Sometimes you may be forced to move when your landlord tells you, and the timing can be inconvenient. This scenario can be very inconvenient or difficult if you've got children in school or have a busy time at work.
Rent often goes up. As a renter, you can't control your payment from one year to the next. If your payment gets too high, you may be forced to move because of financial reasons.
As much as you may want to make changes to the property to suite your needs or taste, your lease agreement likely prohibits this. Plus you are responsible for any damage caused by hanging art or personal items on the walls.
No Wealth Creation or Return of Investment
Rent puts a roof over your head every month, but it does not help to increase your assets or wealth.
Many rentals need work often and as a tenant you likely have to work through a management company for these repairs. Going through a third party may take longer for repairs to get handled and can be very frustrating for some tenants.
PROS OF BUYING
As a homeowner, you get to be part of a community and establish yourself. If you're raising children, it provides a sense of stability and allows them to attend the same schools. You also have a locked payment on your mortgage. Most mortgages are the same payment every month for 30 years! A house is also likely an appreciating investment. This asset can add to your financial portfolio and your overall wealth strategy.
There is a yearly tax benefit to owning your own home. The government incentives to own a home help offset the monthly cost. Talk to a lender and CPA to understand these details. Also there are capital gains tax exemptions when you go to sell the property.
As an owner, you have the freedom to change your house, remodel it, and make it suit your needs. Do you want a pet shower or a giant master bathroom? As an owner, you can add that! Owners have less limitations and a wide ability to customize the property to meet personal needs.
No Restrictions Enforced by a Landlord
There's no landlord to tell you what to do and what not to do. You are the boss at your own house! You can take pride in your own space.
Equity Potential

The longer you own a property, the more you pay toward the principal and the more likely you are to have value appreciation. These two factors work together to build equity. With this equity, you can reinvest into your property to make it the way you want, or pay for other future needs.
If you do own a house and it no longer meet your needs, you can consider renting it. This allows you to accommodate life changes with a move and have a tenant move in to your first property to cover the cost of your mortgage.
CONS OF BUYING
Cost and Time to Maintain a Property
The cost and time to maintain a property is more than renting. There are extra costs for owners such as property taxes and homeowner's insurance and month to month maintenance. These are costs that a renter does not pay.
Long-term commitment

How long do you plan to live in one spot? Owning a property ties you in one spot for a while. Many people see this as a benefit, but if you're a type of person who likes to move or keep things exciting, home buying might not be the best option for you.
IMPORTANT THINGS TO CONSIDER WHEN BUYING A HOUSE
A lot of people say, "I'm too young to buy a home". There is no age requirement to buy a house. What must happen are a few other financial and emotional factors:
Are you ready to settle in one place for a long time? If you're going to be purchasing a property, plan to stay there for seven to ten years, if not more.
Are you mentally ready to settle in one place? Have you found the right neighborhood where you want to stay? Consider these questions to decide whether the timing is right for you.
Do you have the cash to make the down payment? The best down payment is 20% down. There are many other options for lower down payments if other financial criteria are met, but putting 20% down eliminates private mortgage insurance.
Are you financially stable? Job security is a key component to consider if buying a house is right for you right now. You should not be buying a property if your job is seasonal or cyclical. Losing a job or jumping from one job to another adds financial stress and is not the correct scenario for a homeowner. You want to make sure your income is stable so that you can feel confident in your mortgage payment and being able to handle that into the future.
Are you pre-approved?
Home buyers need to be pre-approved with a bank to truly understand if you're able to qualify for a loan. There are many factors to qualifying for a mortgage and you can not know if you are approved without first talking to a lender.
GENERAL TIMING
Once you're emotionally, mentally and financially ready, the next step is timing. You need to consider these factors:
When would be an ideal time for your personal schedule?
Do you have a lease that's ending? Consider this timeline and your options to go month to month.
Do you have a job relocation that requires you to be at your destination at a certain time?
All these are timing factors are important to understand.
Give yourself at least three months before your ideal moving time, so you can seriously shop for a house. The first preparation step is to get pre-approved for a loan. Don't wait for this step until the last-minute. Once you are pre-approved you can begin shopping. Allow yourself 1-2 months of shopping time to find the right property for you.
MARKET TIMING
The other thing to consider in terms of understand timing is the current market. How do you operate in the current market? Is it a buyer or sellers' market? If it is a buyer's market, great! But if you need to move and it's a sellers' market, how do you need to prepare or operate so that you can ensure you get the right house for the right price during the sellers' market?
All of this information can be a bit overwhelming. You need an agent to guide you along the way. So once you feel you are mentally and financially ready, start researching what a buyer's agent can do for you.
Bonus: Who are some lenders you can ask? Download SEND ME YOUR RECOMMENDED LENDERS for more information.