San Jose Housing Market: Trends and Prices 2022
Posted by Theresa Wellman on Tuesday, May 17, 2022 at 3:28 AM
By Theresa Wellman / May 17, 2022
Comment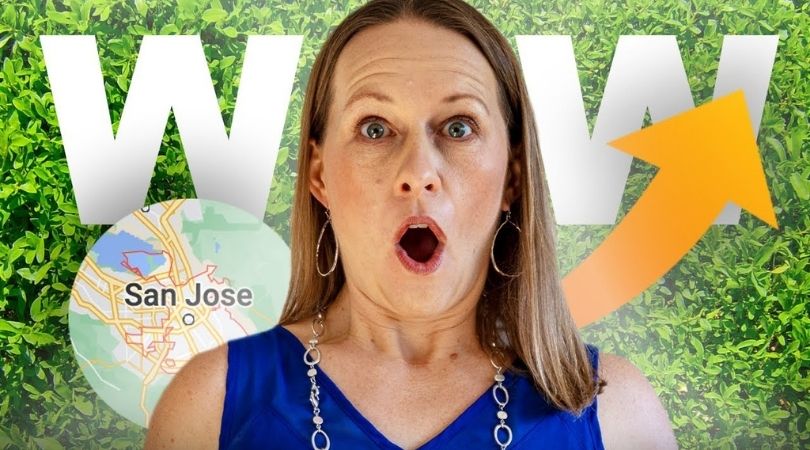 The latest market update YouTube video You Should Be Aware Of These Numbers... | San Jose Real Estate Market Update (April), has garnered more than 4,000 views! Since many people found this content valuable, I'm sharing this topic as a blog post. Due to multiple offers, many San Jose home buyers are frustrated with the crazy real estate market. Sellers are happy to take advantage of these crazy prices, but this market can not last forever.
Stay tuned for the leading indicators you must know about the current market.
HOW'S THE SANTA CLARA COUNTY MARKET?
Let's start with Santa Clara County. Silicon Valley is at a new record high price, with an average price of more than $2.33 million based on single-family home data only but still very high. WOW! The supply is still low, while the demand shows multiple offers, 118% over the asking price. The average price is up 21.9% from March 2021, and prices have been up for the 29th month in a row. That's a record-breaking appreciation! Please continue to check out the San Jose Housing Market Updates playlist on YouTube and hit the subscribe button to stay updated.
HOW'S THE SAN JOSE MARKET?
Home prices in San Jose are continuously increasing, but the area is still experiencing a limited supply of homes and strong demand from buyers. See the dotted yellow lines in the reference image above; there are many times where we've hit this inventory level and the area is trending upwards, which means inventory may tip the direction of the market.
San Jose's only supply is low, with just 276 single-family homes listed for sale at the end of March versus the 10-year average of 568 homes. There's quite a shortage, but I wonder if the demand will slow down because interest rates significantly increased last month.
One leading indicator I'm seeing is the number of offers on properties for sale is dropping. Affordability is getting more complex and resulting in fewer offers on a property.
The properties I sold this year have seen a decrease in offers. In January, listings had 15 to 20 offers, around 10 offers in February, and 5 offers in March. That's a leading indicator that the market might be getting close to a point where the prices level out.
INTEREST RATES - LITTLE INCREASE
Most people in the San Jose area don't have a conforming loan (currently at 4.67%); they have jumbo loans, which are still in the 3.75 to 4% range. The previous prediction says we would be close to 4% by the end of 2022, but we're already surpassing this forecast! Remember that the averages over time are more in the 6% range, so we're still below the typical averages, but prices are up, so affordability is much more difficult with these rate increases seen in such a short time.
AVERAGE PRICES VS. S&P 500
Stocks prices and local Santa Clara County prices tend to track paths. On the chart, you can see that both numbers have gone up and they're tracking each other again, which we expect. But since this market update video was recorded, the stock market actually dropped significantly and that is affecting prices.
HOW'S THE COUNTY-WIDE CONDO MARKET?
Watch the latest market update video to find out about this market segment!
Also, watch my video on YouTube about San Jose | Condo vs House in 2022! to understand the tradeoffs.
CONCLUSION
The overall trend of the San Jose market is positive moving forward. San Jose is still one of the most affordable areas of Silicon Valley and is home to a revamping downtown. The market is currently fueled by a high demand by young buyers, lack of inventory and good interest rates.
I RECOMMEND YOU TO WATCH THIS ON MY YOUTUBE CHANNEL...
Are you blown away by San Jose prices and worried about rising interest rates? What about the history of interest rates over time? Check out my YouTube video San Jose Real Estate | 2015 vs. 2022...WOW! (Interest Rates Over Time) with a mortgage expert, Mike Aning, as we give you valuable information about the history of rates and affordability, so you can make a well-informed real estate decision moving forward.
Silicon Valley is a region in Northern California that serves as a global center for high technology and innovation. Known for its competitive market, the median price was $1.55 million in January of 2022 in San Jose. To get a forecast of where things are projected to go (through the remainder of 2022), we must understand where we've been. Let's look at the last seven years and take snapshots from January rolling over each year to get a historical perspective. It makes sense to have an adjustment plan for real estate's fluctuating interest rates as things start to normalize.