San Jose Housing Market Forecast 2023: Insights & Predictions
Posted by Theresa Wellman on Wednesday, December 21, 2022 at 9:37 AM
By Theresa Wellman / December 21, 2022
Comment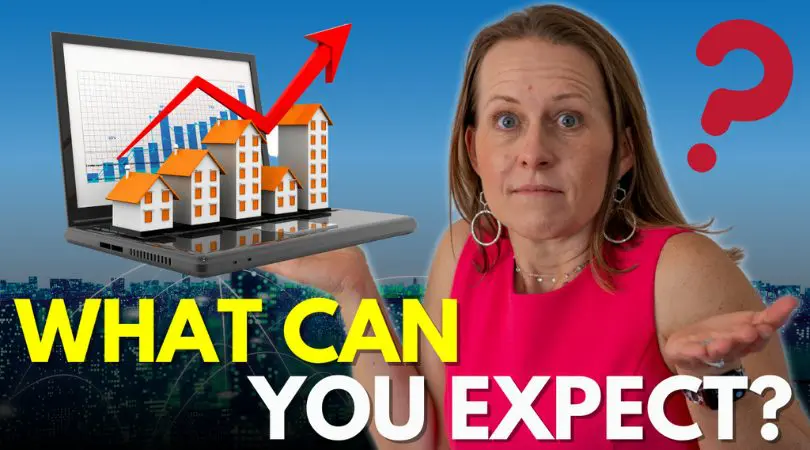 The San Jose housing market is one of the hottest real estate markets in the nation and is expected to remain that way for years to come. If you're planning to buy or sell a home in 2023, this forecast will give you an idea of what kind of prices you can expect and where the market is heading. Will house prices drop in 2023? Will the real estate market slow down in 2023?
Let's take a look at what experts are predicting for the San Jose housing market in 2023.
What is the San Jose Median Home price?
San Jose homes for sale on average closed for $1,501,530 according to closed data from November 2022.The San Jose Median home price was $1,400,000 for the same month. Both of these home values have softened from the previous month which is typical for the fall season in the San Jose real estate market. You can watch the latest market update video where I share these values on the San Jose Housing Market Updates play list on YouTube.
What is the median list price of a house in San Jose? Today homes are selling slightly below list price with the November 2022 closed sale price on average of 98.8% of list price.
San Jose home price trends
According to Zillow, San Jose home prices have increased by 6.9% over the past year using data through Oct 31 2022 and they are expected to rise more in the next year alone, with prices continuing to climb after that. This means that if you're looking to purchase a home in San Jose, it's important to plan ahead and be prepared for higher costs than you may have seen before.
In our video review of the San Jose house prices forecast, we talk about how home prices spiked very high in March 2022 due to large demand and low supply. Then rising mortgage rates and increased homes for sale inventory pushed home prices down 20% from the peak earlier this year. What are the latest San Jose real estate market trends? Check out the latest San Jose trends and metrics published regularily on our website.
What will home interest rates look like in 2023?
So how high will interest go in 2023? First we must make the distinction from the federal funds interest rate and the home mortgage interest rate. These interest rates are different with the federal fund interest rate affecting short-term money lending rather than the longer term category which home mortgages fall into. Learn more about this watching a video titled the "Beginners guide to understanding home loans".
Experts confirm that a recession means falling mortgage rates. Also 63% of experts predict that a recession is in our near future. I also do not expect mortgage rates to rise in 2023, but rather that interest rates soften slightly in early 2023 boosting the demand in the local San Jose Housing market.
Are you looking for guidance on what steps you should take to prepare for your move in 2023? Schedule 15 mins to talk with our team to have a clear step by step plan for your situation.
Will home prices drop in 2023 Bay Area?
Between the media and some PTSD from the Great Recession, many home buyers and home sellers ask " will the housing market crash in 2023 or 2024?" As I explain in the San Jose housing market forecast video, real estate is driven by supply and demand. Demand is affected by interest rates (discussed above) and employment. With the expensive homes in San Jose area, good high-paying employment is a requirement to buy a home. Currently unemployment in Santa Clara county is at just 2.2%. There has been recent layoffs that are not fully depicted in those unemployment numbers yet. If unemployment stays below 5%, the local market is predicted to increase in value slightly over the year of 2023. If higher than 5% unemployment hits the Bay area for any length of time, the demand will be affected which may cause the market to go down in value slightly in 2023, but likely only a few percent. Low supply is still a huge factor affecting the local San Jose home market.
Ready to find the right home for you but need help identifying the best option in the low inventory market? Let's chat to see what is the best fit for your budget and needs.
Why are San Jose home prices so high?
As mentioned above, the San Jose real estate market is driven by supply and demand. As of November 2022 the supply of homes is about 1 month. Many parts of the country have 3 or 4 months worth of inventory for sale. California and the bay area have a shortage of housing due to lack of new building and a record number of households being created by younger professionals moving out of their childhood home. Also even though people have been leaving California, still many households are moving to San Jose area for high-tech jobs. So decades of low supply and high demand have continually increased San Jose home prices. Watch a video where the history of the South bay area market is discussed including how the Great Recession price drop was recovered in less than 7 years! How much is your home worth today? or How do you find the right home that will work for your household for 7 years? Let's talk through your custom plan.
Rental Market Outlook
The rental market in San Jose is not easy on the budget either! The need for housing in San Jose makes the rental market attractive for landlords and investors alike. According to Apartment List, rents in San Jose have gone up by 1.7% over the past year and are expected to increase another 4% by 2023, meaning investors can expect good returns on their investments in coming years. You may need to rent for now, but if you plan to stay in the Bay area, we recommend you take advantage of the market appreciation in this area and buy your own home. Ready to get started on your home purchase journey? Check out How to Buy a Home videos or send us your questions!
What will San Jose house prices be in 5 years?
The demand for homes in San Jose will remain high due to its strong job market, highly-rated schools, and close proximity to major tech hubs like Silicon Valley and San Jose. As more people move into the area looking for work or seeking better education opportunities, demand for housing is only going to increase further pushing up real estate prices even more. The San Jose home price trends is 7-8% appreciation on average each year (when averaged over decades), so SanJose home prices will definitely be up in 5 years! Ready to lock in your housing cost and buy a property in the next few months, let's connect to setup your custom plan.
Will 2023 be a good year to buy a house?
In conclusion, it looks like good news all around when it comes to the San Jose housing market forecast for 2023 – rising or at least very similar property values, increasing rent prices, and high demand all make it an ideal time for buyers and sellers alike who are looking at investing or buying/selling a home in this popular city. So yes 2023 is a good year to buy a house with the intention of holding this investment for 7 years or so. San Jose home prices have already softened significantly from Spring 2022, interest rates are expected to continue slight improvements into 2023 and home values will appreciate nicely over the coming years. If you plan to stay in San Jose for 7 years or so, make the jump now into homeownership, let's set your goals and timeline now!
We love working with people in San Jose! Using our real estate professional experience since 2005, you will get your questions answered and be guided through the Homeowner Experience step by step process. Contact us to get your custom plan put in place!