San Jose Neighborhoods - Almaden Valley
Posted by Theresa Wellman on Tuesday, April 6, 2021 at 8:46 AM
By Theresa Wellman / April 6, 2021
Comment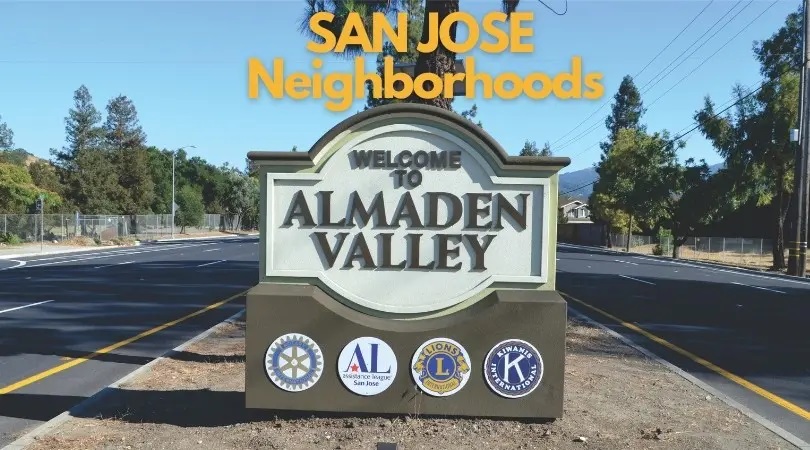 The Almaden Valley area of San Jose was first settled in the late 1820s when it was discovered that the area was rich in what was known back then as quicksilver. Now recognized as mercury, it was mined in the valley for over 100 years, and Almaden Valley drew its name from the New Almaden Quicksilver Mines in Spain, which had produced mercury for centuries.
Today, nobody's mining mercury in Almaden Valley, but it remains a draw for people who want to settle there. There are quite a few reasons why it's one of the most desirable areas of San Jose and in all of Santa Clara County. That level of desirability drives the real estate market, and it's evident when you look at Almaden Valley homes for sale.
Location
Though known for its suburban feel and appeal to those looking for an outdoor lifestyle, the main residential area of Almaden Valley is only about 10 miles from the heart of downtown San Jose. Residents enjoy large residential lots and views of the surrounding foothills yet have nearby access to big-city living.
That city-suburb mix makes it appealing to those working in Silicon Valley, and Almaden Valley certainly is home to its share of upper-middle-class families of workers in the burgeoning technology sector.
Outdoor activities
The area that once housed the mines is now Almaden Quicksilver County Park, a sprawling 4,100-acre outdoor space that's home to the Guadalupe Reservoir and provides sweeping views of San Jose. It's one of the most popular outdoor attractions that Almaden Valley boasts, but certainly not the only.
There are also Almaden Lake, Calero County Park, Guadalupe Oak Grove Park, and many linking paths and trails. The community is very active and bicycle-friendly, and it's nearly impossible to look around and not see people walking, running, hiking, or biking.
There are also plentiful swim clubs, youth sports leagues, and the Almaden Country Club. There's something for everyone.
Other attractions and amenities
For all its outdoor magnificence, you don't have to be the outdoorsy type to find things to do in Almaden Valley.
Four primary shopping areas include local merchants, retail chains, coffee shops, and restaurants, a few of which are local food landmarks. The Almaden Community Center provides classes, programs, events, and a fitness center for the whole family, and the Almaden Branch of the San Jose Public Library system is highly regarded.
Housing Market and trends
As you might expect, Almaden Valley's sought-after features have placed a premium on homes in the area. Mostly built in the 1970s - more recently than some surrounding neighborhoods - Almaden Valley homes for sale typically come with price tags of between $1.5 million and $2.2 million.
At the end of 2020, the median sales price of a home in Almaden Valley was $1.66 million, closing the year 14-percent higher than the previous year. Prices in the area are cyclical, with peak pricing usually occurring in the late spring.
A low inventory of homes for sale helped drive up home prices in 2020, as it did in most areas of San Jose. Though the pandemic has bumped unemployment numbers higher around the state, tech workers with well-paying jobs who can work remotely make up a good portion of the buyer market in Almaden. Low mortgage interest rates, higher stock prices at many local tech companies, along with buyer demand and low inventory, has created a hot market and environment for rapidly rising prices.
Outlook for 2021
It remains to be seen how proposed residential development in downtown San Jose might affect Almaden Valley, but for now, it's a strong seller's market. That may level off later this year when inventory is likely to increase. If it doesn't, homes will continue to appreciate rapidly.
Theresa Wellman is a knowledgeable and experienced real estate agent who's worked with many clients in Almaden Valley and provides expert guidance to both buyers and sellers. If you are considering buying or selling a home in the Almaden Valley check the free resources for home sellers and home buyers.