San Jose Neighborhood Guide: Willow Glen
Posted by Theresa Wellman on Tuesday, May 11, 2021 at 8:35 AM
By Theresa Wellman / May 11, 2021
Comment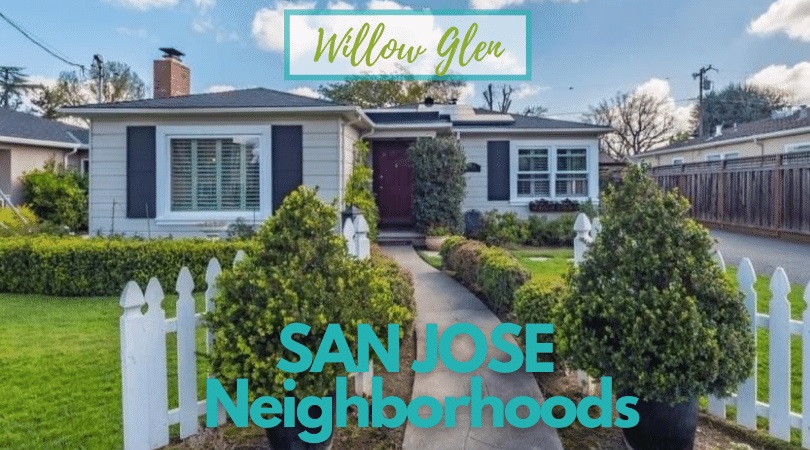 Known for its historic downtown, convenient location, and a wide variety of homes, Willow Glen, San Jose has become one of the most desirable places to live in Santa Clara County.
Named for the willows and cattails that grew in its -once-marshy soil, Willow Glen got its start in the mid-1800s. When settlers dug a channel that effectively drained the marsh, the town became an area of fertile farmland and remained an unincorporated territory until eventually voting to be annexed by San Jose in 1936.
It was one of the most desirable areas 150 years ago when plots of land were selling for 10 times what other plots in the valley sold for. And it's one of the most desirable areas to this day, as evidenced by some pricey listings of Willow Glen homes for sale.
Location
Willow Glen is in the central section of San Jose, just southwest of Downtown San Jose. Its own downtown area is charming, and many homes on nearby tree-lined streets are within walking distance of this "small-town" center.
Despite that small-town feel, Willow Glen is bordered by highways on all sides, making Silicon Valley commutes easy for its tech-employed residents.
Attractions and amenities
Willow Glen has many city parks, including its largest, Willow Street Frank Bramhall Park. It's a recreation destination with an expansive grassy area, a popular playground, and a baseball field. A five-minute drive away is River Glen Park, another popular park close to downtown.
The bustling business zone along Lincoln Avenue in the heart of Willow Glen is home to great restaurants and boutique shopping. The active local business association is known for special events and festivals, so the downtown area is a community gathering place of sorts. The popular Pruneyard Shopping Center is only a 10-minute drive away.
Variety of homes
For homebuyers, one of Willow Glen's draws is that it's not a place with cookie-cutter homes. The wide variety of home styles includes sprawling ranches and two-bedroom bungalows, all the way up to 4,000-square-feet rebuilds. Homes are unique, with a mostly old-style architectural theme.
Some homes in the area were built as early as 1910, and throughout the more than a century since then, the homes built have been mostly custom or near-custom homes. There's a design for just about every personal taste.
Housing market and trends
The mix of its small-town atmosphere and its proximity to Downtown San Jose, the 10-largest city in the United States, puts a premium on home prices. Willow Glen Homes for sale predominantly range from about $1 million for a smaller bungalow to $3.5 million for large homes. Homes closer to the downtown area, though generally smaller, tend to start around $1.5 million and go up to about $2 million.
In the first quarter of 2021, the median sales price of a home in Willow Glen was $1.7 million, up almost 10 percent from the year before. A years-long low inventory of homes for sale has driven up prices, and a Willow Glen home stays on the market for an average of just 15 days. Multiple-offer scenarios are the norm, and homes in March 2021 sold at about 10 percent above the asking price.
Buyer demand has been stoked by low mortgage interest rates and high stock prices of the local tech companies, where many homebuyers work.
Market outlook
Historically, home sales in Willow Glen have followed a normal seasonal pattern, with the majority of purchases falling between spring and the start of fall. Home prices, though, tend to peak in late spring. An early-summer boost of homes for sale could help flatten rapidly rising prices, but if inventory continues to stay low, prices will remain high.
Theresa Wellman has worked with many clients who have bought or sold homes in Willow Glen and provides a custom marketing plan for sellers. She also has an outstanding track record of online reviews from the clients she has worked with.