Selling a Home in San Jose: Does Home Inspection Matter?
Posted by Theresa Wellman on Thursday, November 3, 2022 at 4:57 PM
By Theresa Wellman / November 3, 2022
Comment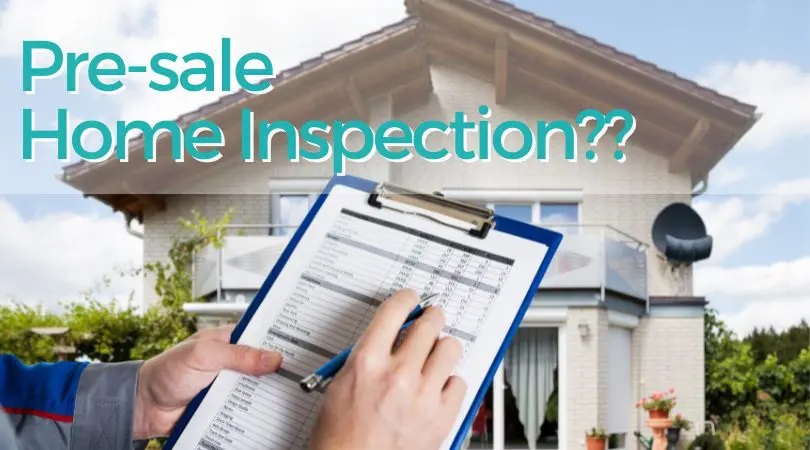 Very few home sales are executed without a home inspection. Typically, the buyer orders and pays for inspections, hoping to protect themselves and their lender from the financial risk that comes with defects in a home. Inspections can include a general property inspection as well as pest and roof inspections.
The inspection can be nerve-wracking if you're selling your home. A buyer with a contingency can back out of a contract based on an inspection, and inspections can also lead to renegotiations that can cost the seller large sums of money and a lot of time.
To avoid this scenario, a seller might consider a pre-sale inspection, ordering an inspection before putting the home on the market. But that comes with an upfront, out-of-pocket cost.

Is Pre-Sale Home Inspection a MUST Before Selling a Home in San Jose?
Avoid Surprises
Getting a home inspection before putting it up for sale can help you avoid any surprises later when it comes to the condition of your home. It's better to discover something now than after a contract has been signed, especially in a "hot" market.
For example, looking at the data on Almaden Valley homes for sale, you'll see how quickly they sell. Buyers act fast, and a big problem with the property may prompt them to want to renegotiate the selling price or look for another home, leaving the seller in the lurch.
Having the home inspected ahead of time can address any problems before a buyer is involved, which is when you don't want surprises.

Discover the ultimate strategy to maximize your home's value before selling! Don't wait until the last minute. Whether you're planning to sell in 6 or 12 months, a home seller consultation is an absolute must. Take charge of your home-selling journey and secure the best possible outcome!
Save Some Money
Another advantage to having a pre-sale inspection is that if there are defects to be remedied, you might be able to do some work yourself, which is cost-saving. Often, when a buyer's inspector finds an issue, the buyer or their agent will insist that a licensed contractor do the work.
Even if you have to hire someone else to bring the property up to snuff, doing so before the house is on the market may allow you time to get multiple bids and perhaps avoid paying a premium for a rush job because you have a closing deadline once under contract.
Again, if you've looked at Almaden Valley homes for sale, you can see how expensive some properties are. Getting someone to repair expensive high-end homes will typically cost more.
First Things First
Before you schedule a home inspection, you should take care of any necessary repairs that you already know about. It makes little sense to waste anyone's time or give an inspector the impression that your home is poorly maintained when you already know what work is needed.
It's also critical to do a room-by-room walkthrough of your home, noting potential issues as you go. While you do the walkthrough, which should also include the exterior perimeter of your home, clear any hindrances an inspector might encounter. This includes creating easy access to crawl spaces and attic entryways and removing barriers to properly inspecting outdoor spaces.
Be Present During the Inspection
If you schedule a pre-sale inspection, you should be present when it occurs. Be available to answer any questions an inspector might have, and be prepared to assist in eliminating any barriers they might have when accessing areas of your home. At the same time, allow the inspector to do their job; don't get in the way. If you're paying to get a clear picture of the condition of your home, you want to be sure that the inspector can get a clear picture themselves.
Work with an Experienced San Jose Realtor
Theresa Wellman is an experienced and knowledgeable real estate agent in San Jose who has extensive knowledge of the Almaden Valley, Blossom Valley, and Cambrian areas of San Jose. She has earned high-performance marks from both buyers and sellers. Check out the free home seller reports and seller-specific videos on her site to understand the most common questions sellers typically ask.